5 of the Best Romance Books of Fall 2014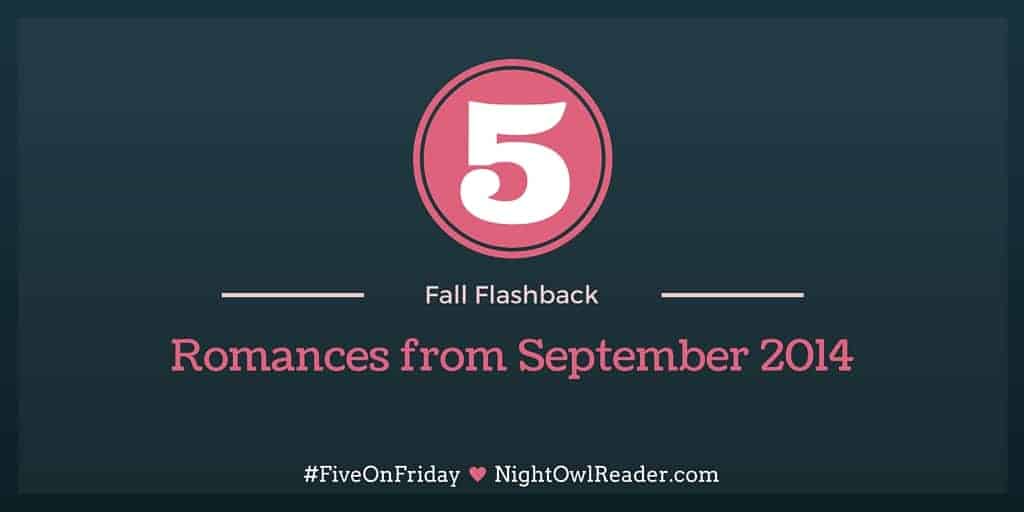 Welcome to #FiveOnFriday: Fall Flashback Edition!

Summer is official over here in the States, and since it is Friday, I thought it would be fun to do a Flashback Friday version of #FiveOnFriday.  So, here are 5 of my favorite reads from September of 2014.  It was really fun to see what I was reading then, and these are books I would feel confident in recommending a year later.  
---
[ezcol_1third]

[/ezcol_1third][ezcol_2third_end]Stepbrother Dearest by Penelope Ward
Read my review here.
"When my stepbrother, Elec, came to live with us my senior year, I wasn't prepared for how much of a jerk he'd be.  Then, things started changing between us, and it all came to a head one night.  Just as quickly as he'd come into my life, he was gone back to California.  It had been years since I'd seen Elec.  When tragedy struck our family, I'd have to face him again.  I had a feeling my heart was about to get broken again.."
This was my first book by Penelope Ward and it was a random Amazon find.  I am so glad I found it!  I know there are a lot of stepbrother romances out there, but this the one and only book I have read from that genre.  It is so well written, you quickly forget about the forbidden aspect of the story.  I loved it!
[/ezcol_2third_end]
---
[ezcol_1third]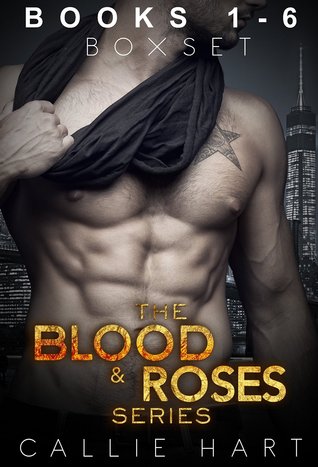 [/ezcol_1third][ezcol_2third_end]The Blood & Roses Series by Callie Hart
"Zeth Mayfair's never been troubled by morals before. As one of Seattle's most dangerous, feared men, he's always carried out the jobs he's sent on without a second thought.  When Zeth's employer decides buying and selling kidnapped women is a lucrative sideline, Zeth's usually uncomplicated life suddenly becomes very complicated indeed. And his biggest complication goes by the name of Sloane Romera."
This time last year I was making my way through this dark and twisty, totally sexy series.  The writing and story are great, and it will grab you from the very first scene.  Holy hotness!
[/ezcol_2third_end]
---
[ezcol_1third]
[/ezcol_1third][ezcol_2third_end]Hansel by Ella James
"One boy. Mother calls him Hansel. One girl. Mother named her Gretel.
Locked in little rooms, in the mountainside mansion of a crazy woman.  It doesn't end well at Mother's house. Everything gets…broken.  Ten years later, they meet again in an exclusive Vegas club…."
Apparently, I was going through a dark, twisty, and sexy book-reading phase because I was also working my way through this.  Erotic, reimagined fairy tales?  Yes, please!
[/ezcol_2third_end]
---
[ezcol_1third]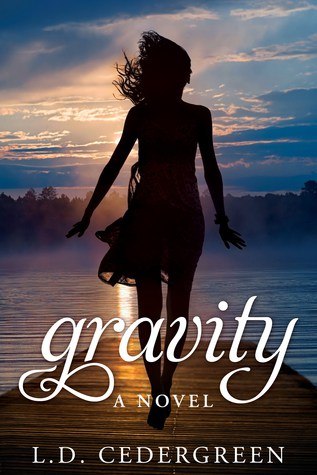 [/ezcol_1third][ezcol_2third_end]Gravity by L.D. Cedergreen
"Just when Gemma feels that she has found her second chance at happiness, she is faced with a shocking truth as her reality spirals out of control.  An emotionally-charged, heart-rending story that will leave you to question the freedom in truth and the existence of fate in its deepest sense."
This book makes the list because it has a huge twist that I wasn't expecting and it made me bawl my eyes out.  Two thumbs up!
[/ezcol_2third_end]
---
[ezcol_1third]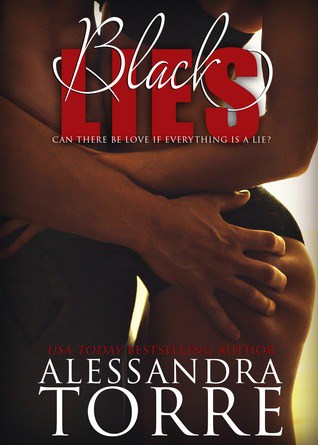 [/ezcol_1third][ezcol_2third_end]Black Lies by Alessandra Torre
"Brant:
Became a tech billionaire by his twentieth birthday. Has been in a relationship with me for 3 years.

Lee:
Cuts grass when he's not banging housewives.  Has been pursued relentlessly by me for almost 2 years, whether he knows it or not.
Go ahead. Judge me. You have no idea what my love entails.  If you think you've heard this story before, trust me – you haven't."
This was my first book by Alessandra Torre and I was very impressed.  It might be listed as erotica, but trust me, it is so much more than just sex scenes.  I was kept on the edge of my seat, I kept coming up with theories, and I never figured out the twist until the reveal.
[/ezcol_2third_end]
---
I hope you enjoyed this Fall Flashback!  What do you think about recommendations of books that are over a year old?