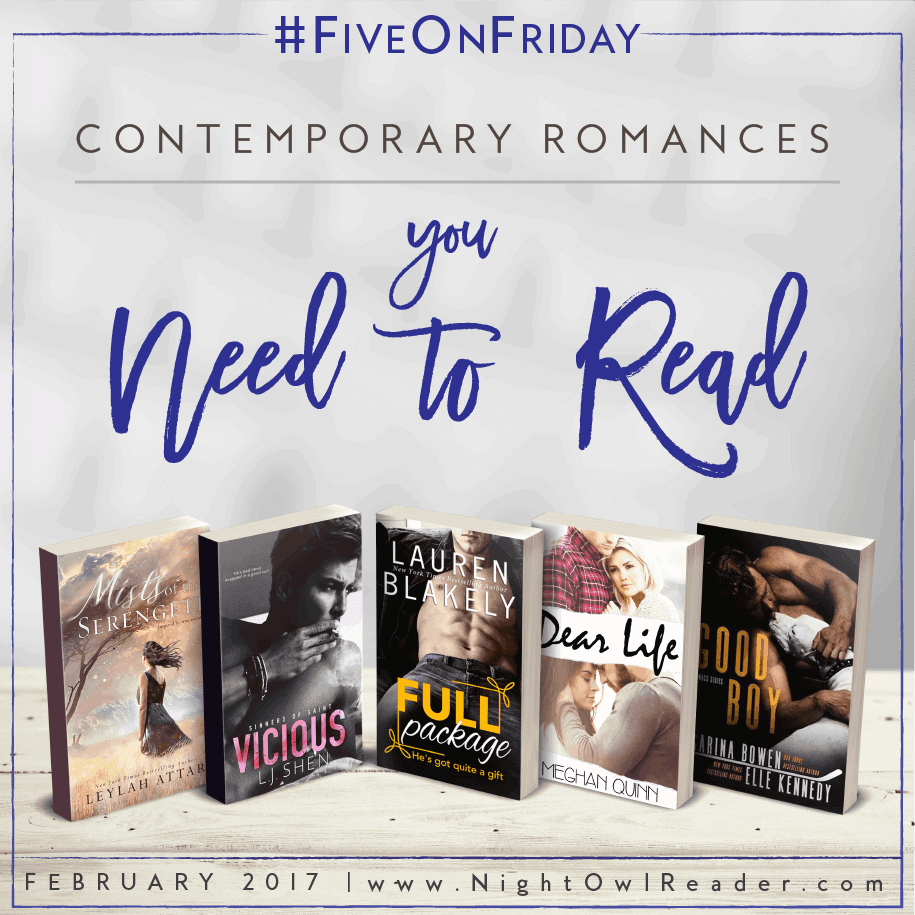 #FiveOnFriday is an original, weekly feature on NightOwlReader.com.  Each week I talk about favorite books, anticipated reads, and other bookish topics.  Enjoy!
There have been so many new romances that I have read and loved recently that I can't help but recommend some of them to you.  I rated every one of them five out of five stars, so I feel safe in saying that they are all excellent reads!  They're all so different, but I loved the storylines and characters, and the writing is amazing in each of them.  So, enjoy my list of '5 Recent Contemporary Romances You Need To Read'!
---
---
---
---
---
So, there are some of my recent favorites.  What have you read and loved recently? Let me know in the comments below!
Now for a giveaway!  For a chance to win a Kindle copy of one of these five awesome books, head over to my Facebook page!
open internationally | ends Monday, February 13th @ 10am EST