5 Things I Am Thankful For This Year!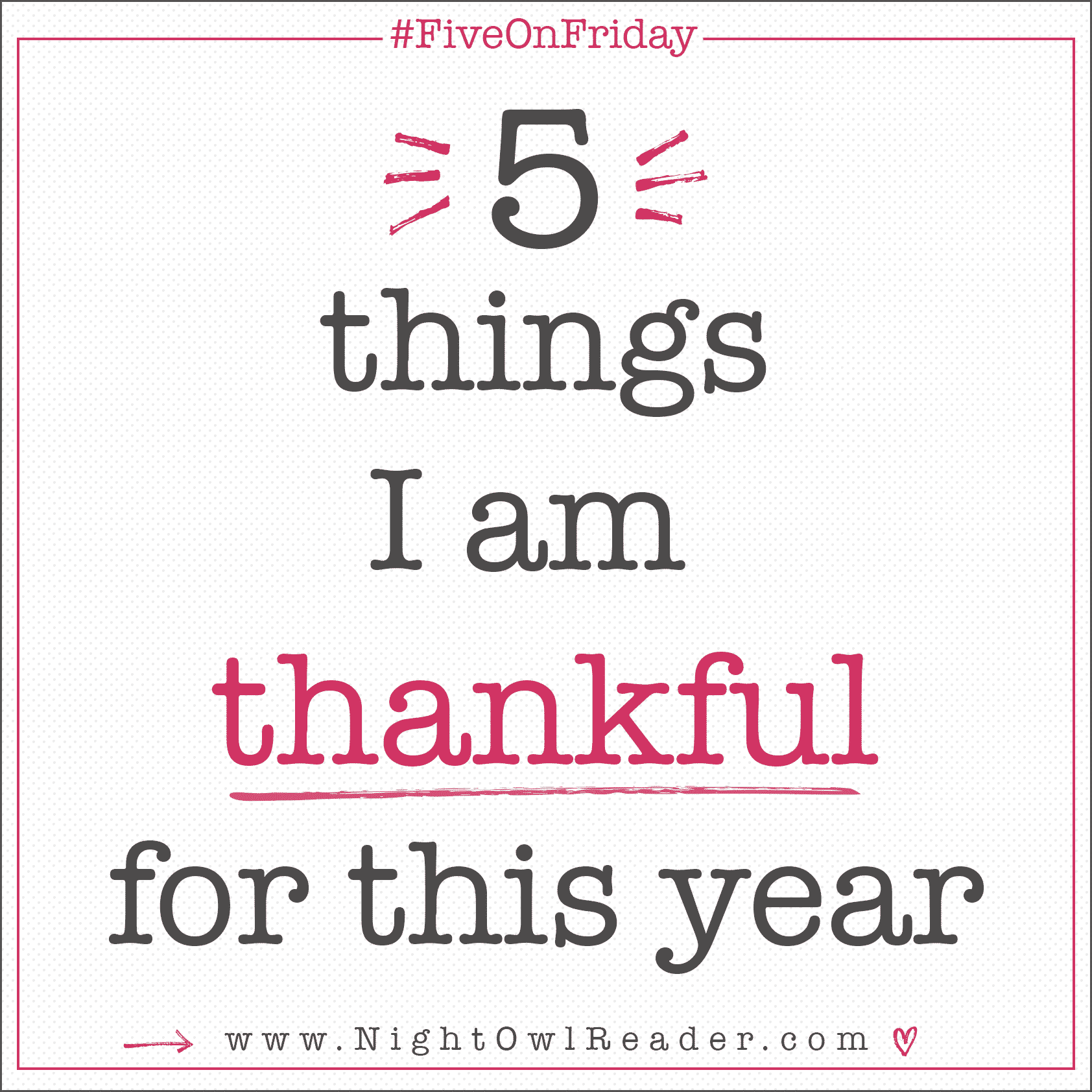 It's Thanksgiving weekend, so I thought it would be the perfect time to count my blessings and make a list to share with you.  The turkey has been eaten, Black Friday shopping has been completed, and I am about to binge on some Gilmore Girls.  But first, let's talk about things that make me very thankful!

Other Book Bloggers
This is my second year of blogging, but only my first year of venturing out and 'meeting' other book bloggers.  I never really interacted during my first year, which was really dumb of me.  I have become friends with so many other bloggers, I can't even name them all here (just know that you are all appreciated!).  They have helped me, made me laugh, or just listened to me rant or rave over books.  My husband said the other day, "You seem to have found your niche with book blogging" and I have been thinking about that a lot recently.  I feel like I have found "my people" and I couldn't be happier.

Book Friends & Social Media Followers
In addition to the book bloggers I have befriended, I have been honored to meet readers who don't blog, but are just as dedicated to books as I am.  I have had many conversations via Twitter and Facebook about books that I wouldn't have had in my 'real life'.  Anytime someone mentions a book they loved that I recommended or remarks about one of my reviews, I am elated.  Talking books is one of my favorite things in life and I am so blessed to be able to do that every day.
Are we friends on social media?  If not, feel free to add me!  Here's my Facebook, Twitter, Instagram, Goodreads, and I am bex_nightowl on Snapchat.

Authors & Signings
I was lucky enough to go to three book signings this year!  I love meeting the authors and bloggers I only know from our online interactions.  I have enjoyed getting to know so many authors over the course of my blogging 'career' and being able to meet some of them in person is priceless!
I got to meet Gretchen from About That Story when I went to Austin for Austin Book Fest (see my recap of the event here!)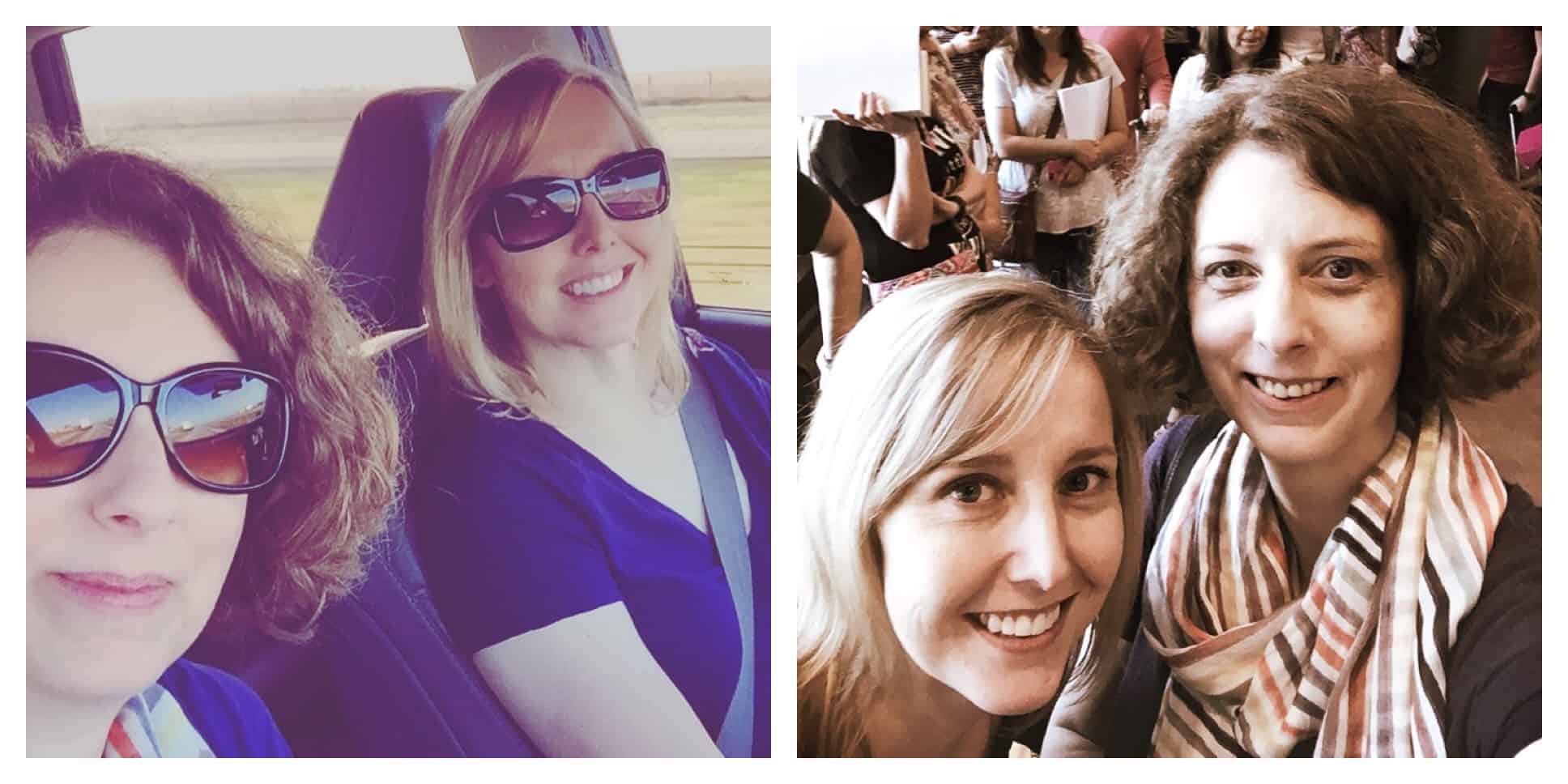 Christy, Angela, Patty, and Beverly (unpictured…we forgot!) at Lovely Ladies & Naughty Books in Washington D.C.
And I met Kate Stewart, Meghan Quinn, M. Mabie, Corinne Michaels, and J. Daniels at Naughty Nashville Author Event (I also got to see Beverly again–and get a pic this time!).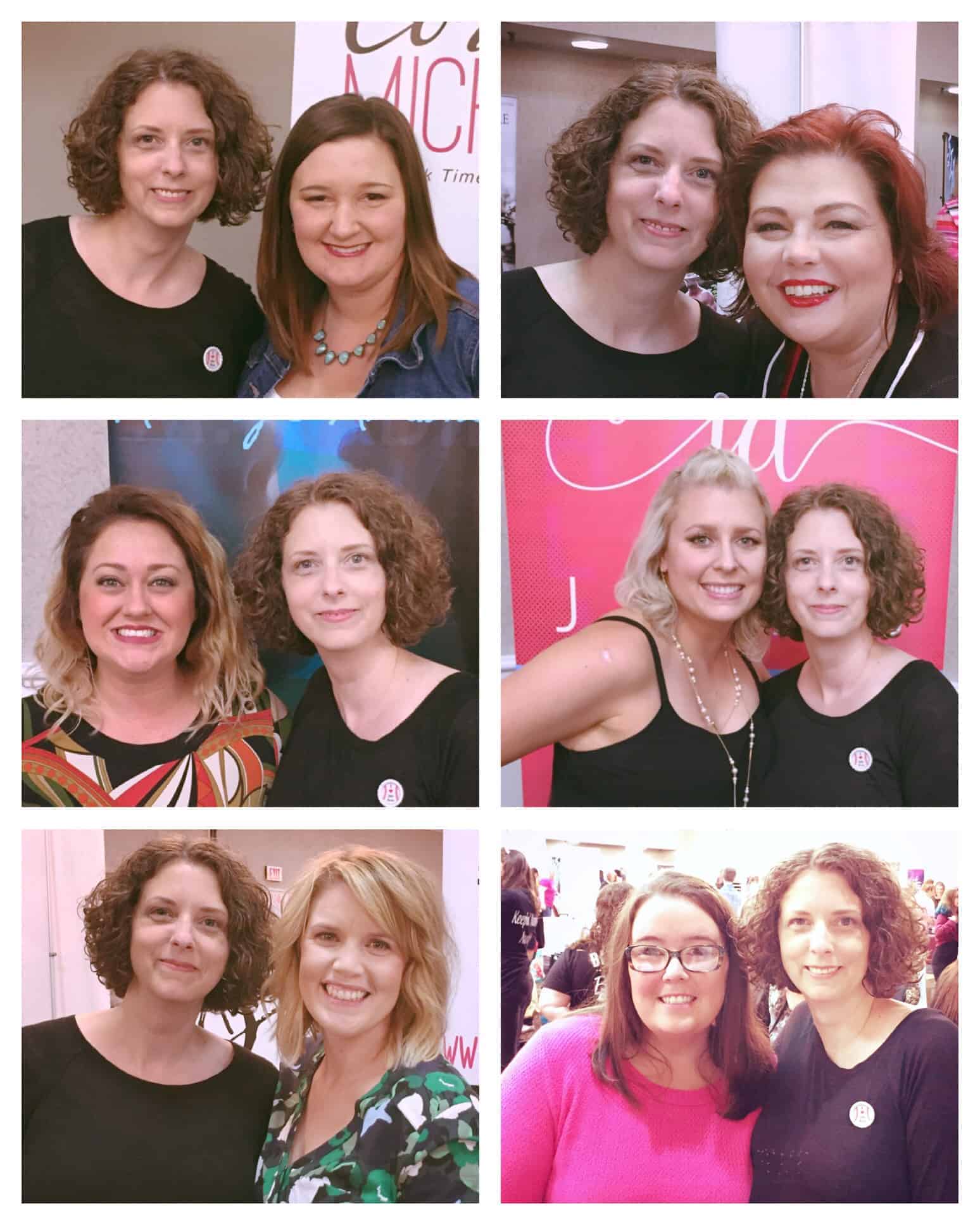 Technology
I know this one sounds lame, but as a book blogger, I rely on technology to not only do my 'job', but also make it easier.  From my Kindle (that thing is a workhorse!) to my WordPress plug-ins, I am thankful for everything that works for me.

My Family
Last, but certainly not least, I am thankful for my family.  They put up with my voracious reading habits, listen to me when I need to talk about a book, don't bat an eye at the size of my bookshelves, are understanding about the hours I put into blogging and social media, and plan their weekends around events I want to attend.  They 'get' me and support me, and I am so lucky to have them as my family.  Also, my daughter is a bookworm just like me and I couldn't be happier about it.
[divider]
Those are the things I am most grateful for this year.  What about you?  Care to share what you are grateful for in the comments?