#FiveOnFriday is an original, weekly feature on NightOwlReader.com.  Each week I talk about favorite books, anticipated reads, and other bookish topics.  Enjoy!
So many books from so many fantastic authors this month!  I feel like my Kindle is going to explode from all the bookish goodness coming its way.  Every book on my list is a favorite author, so I'm pretty excited for new releases from them.
---
Here are my most anticipated new romances for February!
One
Pucked Off by Helena Hunting
Series: Pucked #5
Also in this series: Pucked Over, Pucked Under, Pucked Off
Published by Self-Published on February 21st, 2017
Genres: Romance, Sports
Number of Pages: 278



I'm NHL defenseman Lance Romero, AKA Lance "Romance."

I'm notorious for parties and excess. I have the most penalty minutes in the league. I get into the most fights. I take the most hits. I'm a player on and off the ice. I'm the one women with no inhibitions want.

Not because I like the notoriety, but because I don't know how to be any other way.

I have secrets. Ones I shared with the wrong person, and she used them against me. Sometimes she still does. I should cut ties. But she makes it difficult, because she's the kind of bad I deserve.

At least that's what I believed until someone from my past gets caught up in my present. She's all the good things in this world. She lights up my dark.

I shouldn't want her.

But I do.

I should leave her alone.

But I won't.
I am a huge fan of this series and Lance's story is the one I have been dying to read.  I read a preview chapter and it sucked me right in.  I need the rest ASAP!
Two
The Cad and the Co-Ed by Penny Reid, LH Cosway
Series: Rugby #3
Also in this series: The Player and the Pixie, The Varlet and the Voyeaur
Published by Self-Published on February 14th, 2017
Genres: Sports, Romance
Number of Pages: 445



Keeping a secret this big is going to take lots of balls. Specifically, rugby balls.

THE CAD

Bryan Leech is a cad.
Or, he *was* a cad.
No one is quite certain.
Once the quintessential playboy, Bryan claims he's done with wild parties and weekend benders. No more one night stands leading to mornings he can't remember; no more binges and blackouts; no more exploits plastered all over the tabloids and rag sheets. According to Bryan, he's cleaning up his act.
The only problem is, no one believes him.

THE CO-ED

Eilish Cassidy never thought she'd be a mother at nineteen or still in college at twenty-four. Cut off from every member of her family except her favorite cousin, she's finally managed to put her life back together. Stronger and wiser, Eilish enters her last semester of university determined to stand on her own. Now she just needs to find an internship.

The only problem is, her best option—by far—places her directly in the path of her son's father, and he doesn't remember her at all.

THE PLAN

Bryan is determined to prove he's changed. Eager to settle down with the right woman, he's got his sights set on the gorgeous redhead who seems terribly familiar.

Eilish is determined to hide her secret. She'll do anything to keep her child safe, even if that means ignoring her own wishes and desires.
But what happens when Bryan starts to remember? And what will it take for Bryan to convince the girl he forgot that she's unforgettable?
A secret baby + a sports romance + the writing duo of Reid/Cosway = one promising story that I can't wait to get my hands on!  This series is so fun and I love both of these authors, so I will read anything they release.
Three
Royally Matched
by
Emma Chase
Series:
Royally #2
Also in this series:
Royally Screwed
,
Royally Matched
,
Royally Yours
Published by
Self-Published
on February 21st, 2017
Genres:
Romance
Number of Pages:
276

Some men are born responsible, some men have responsibility thrust upon them. Henry John Edgar Thomas Pembrook, Prince of Wessco, just got the motherlode of all responsibility dumped in his regal lap.

He's not handling it well.

Hoping to help her grandson to rise to the occasion, Queen Lenora agrees to give him "space"—but while the Queen's away, the Prince will play. After a chance meeting with an American television producer, Henry finally makes a decision all on his own:

Welcome to Matched: Royal Edition.

A reality TV dating game show featuring twenty of the world's most beautiful blue bloods gathered in the same castle. Only one will win the diamond tiara, only one will capture the handsome prince's heart.

While Henry revels in the sexy, raunchy antics of the contestants as they fight, literally, for his affection, it's the quiet, bespectacled girl in the corner—with the voice of an angel and a body that would tempt a saint—who catches his eye.

The more Henry gets to know Sarah Mirabelle Zinnia Von Titebottum, the more enamored he becomes of her simple beauty, her strength, her kind spirit... and her naughty sense of humor.

But Rome wasn't built in a day—and irresponsible royals aren't reformed overnight.

As he endeavors to right his wrongs, old words take on whole new meanings for the dashing Prince. Words like, Duty, Honor and most of all—Love.
I loved the first book in this series, Royally Screwed, and this next book looks to be just as good.  A reformed royal bad boy and a reality show sound right up my alley.  Emma Chase writes excellent dirty-talking heroes, so I'm sure I won't be disappointed.
Four
The Hot One
by
Lauren Blakely
Series:
One Love
Also in this series:
The Sexy One
,
The Only One
Published by
Self-Published
on February 27th, 2017
Genres:
Romance

At first glance, stripping naked at my ex-girlfriend's place of work might not seem like the brightest way to win her back.

But trust me on this count – she always liked me best without any clothes on. And sometimes you've got to play to your strengths when you're fighting an uphill battle. I'm prepared to fight for her…and to fight hard. I might have let her slip through my fingers the last time, but no way will that happen twice.

He's the one who got away…

The nerve of Tyler Nichols to reappear like that, stripping at my job, showing off his rock hard body that drove me wild far too many nights. That man with his knowing grin and mischievous eyes is nothing but a cocky, arrogant jerk to saunter back into my life. Except, what if he's not a jerk . . .? He's the one I've tried like hell to forget but just can't. Maybe I'm cursed to remember him. My money is on him being the same guy he always was, but what's the harm in giving him a week to prove he's a new man? I won't fall for him again.

But how do you resist the hot one…
Lauren Blakely is killing me with all of these awesome men she keeps introducing me to.  This book is Simon's friend from The Sexy One.  I love her wit and humor, her smart heroines, and her hot heroes.  I love a good second-chance romance, so I'm excited for this one.
Five
Mack Daddy
by
Penelope Ward
Published by
Self-Published
on February 13th, 2017
Genres:
Romance

They called him Mack Daddy. No, seriously, his name was Mack. Short for Mackenzie.

Thus, the nickname. Perfect, right?

So was he: perfect. The perfect physical male specimen.

At the private school where I taught, Mack Morrison was the only man around in a sea of women.

Everyone wanted a piece of the hot single father of the sweet little boy. I was riddled with jealousy, because they didn't know that—to me—he was much more.

They didn't know about our past.

He'd chosen my school for his son on purpose, because Mack and I, we had unfinished business.

As my friend Lorelai so eloquently put it: "Unfinished business between two people who are clearly attracted to each other is like an eternal case of blue balls." And I was suffering in pain from my case.

I was still intensely attracted to Mack. I tried to resist him, immersing myself further into a relationship with another man just to protect my heart.

Not to mention, getting involved with a parent was strictly against school rules. But seeing Mack day in and day out was breaking me down.

And soon I might be breaking all the rules.
Another second-chance romance, but with a single dad?  Yes, please!  I love single dad romances.  There's just something about a rugged man being domestic and taking care of kids.  Yum.
---
Here are a few more notable new releases in February!
[ezcol_1third]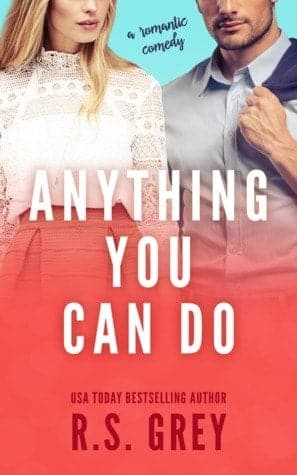 Anything You Can Do by RS Grey
February 2nd
[/ezcol_1third] [ezcol_1third]
If You Were Mine by Melanie Harlow
February 28th
[/ezcol_1third] [ezcol_1third_end]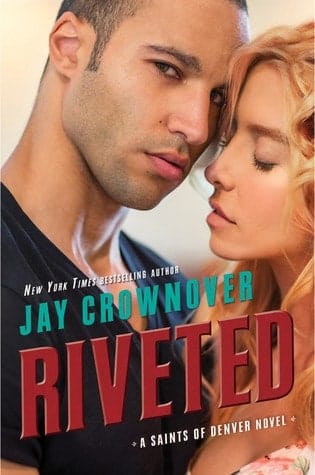 Riveted by Jay Crownover
February 14th
[/ezcol_1third_end]
[ezcol_1third]
A Thousand Letters by Staci Hart
February 9th
[/ezcol_1third] [ezcol_1third]
Black Hearts by Karina Halle
February 19th
[/ezcol_1third] [ezcol_1third_end]
Preston's Honor by Mia Sheridan
February 17th
[/ezcol_1third_end] 
---
What books are you looking forward to reading this month?  Anything I need to add to my list?
Let me know in the comments below!