I'm so excited because there are so many awesome books coming out this month!  

Here are the books I am most excited about reading.
---
[ezcol_1third]
[/ezcol_1third][ezcol_2third_end]Lux by Courtney Cole
(The Nocte Trilogy #3)
Release Date: October 28th
My name is Calla Price and I'm broken.   My pieces are all around me, floating on the wind, even as I desperately try to grasp them.
Who is dead? Alive? Insane?  What is the truth?
This is the final installment of the Nocte trilogy, and I, for one, will be happy to finally get some damn answers!  This series is so insanely twisty and crazy, it has completely sucked me in.  I love it, but I need to know what is real and what isn't.
(Read my review of Nocte Book 1 here.)[/ezcol_2third_end]
---
[ezcol_1third]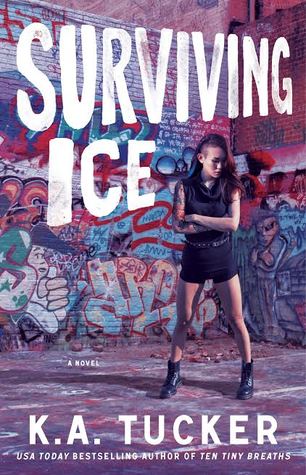 [/ezcol_1third][ezcol_2third_end]Surviving Ice by K.A. Tucker
(Burying Water #4)
Release Date: October 27th
Ivy, a talented tattoo artist who spent the early part of her twenties on the move, is finally looking for a place to call home. She thinks she might have found it in San Francisco, but all that changes when she witnesses a terrible crime. She's ready to pack up her things yet again, when a random encounter with a stranger keeps her in the city, giving her reason to stay after all.  That is, until Ivy discovers that their encounter wasn't random. Not at all…
I was intrigued by Ivy's character in the third book of the series, Chasing River.  She is smart, sarcastic, spunky, and I like that in a heroine.  The fact that she is a tattoo artist is a bonus.  K.A. Tucker writes beautifully, so I am really looking forward to this one.  
(Read my review of Chasing River here and Surviving Ice here.)[/ezcol_2third_end]
---
[ezcol_1third]
[/ezcol_1third][ezcol_2third_end]Nuts by Alice Clayton
Release Date: October 20th
After losing almost all of her clients in one fell swoop following an accident involving whipped cream, private chef to Hollywood's elite Roxie Callahan gets a call from her flighty mother, saying she's needed home in upstate New York to run the family diner. Once she's back in the Hudson Valley, local organic farmer Leo delivers Roxie a lovely bunch of walnuts, and soon sparks—and clothing—begin to fly. Leo believes that everything worth doing is worth doing slowly…and how! But will Roxie stay upstate, or will the lure of West Coast redemption tempt her back to Tinseltown?
Alice Clayton is the author who brought us the laugh-out-loud-funny book,Wallbanger.  Now she is moving on to a new series–based on farmers.  I just started reading this one, and I have a feeling Nuts will be just as funny (and sexy) as the Cocktail series.
Stay tuned for updates (including a review and a giveaway)![/ezcol_2third_end]
---
[ezcol_1third]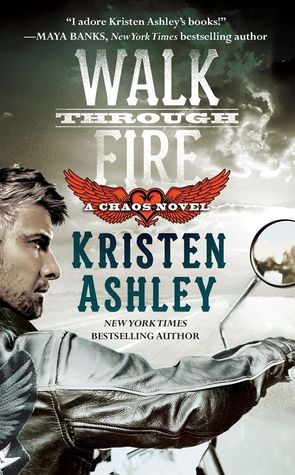 [/ezcol_1third][ezcol_2third_end]Walk Through Fire by Kristen Ashley
(Chaos #4)
Release Date: October 27th
Millie Cross knows what it's like to burn for someone. She was young and wild and he was fierce and even wilder-a Chaos biker who made her heart pound. They fell in love at first sight and life was good, until she learned she couldn't be the woman he needed and made it so he had no choice but to walk away. Twenty years later, Millie's chance run-in with her old flame sparks a desire she just can't ignore. And this time, she won't let him ride off . . .
If you read my Five On Friday post about biker romance books (you can read that here), then you know I am a huge fan of Kristen Ashley and the Chaos series.  From what I hear, this is a highly emotional read with all the feels.  With that praise, and the fact that I loved the last book (Ride Steady), I can't wait to dive into this one!  
(Read my review of Ride Steady here.)[/ezcol_2third_end]
---
[ezcol_1third]
[/ezcol_1third][ezcol_2third_end]The House by Christina Lauren
Release Date: October 6th
Gavin tells Delilah he's hers—completely—but whatever lives inside that house with him disagrees.  Gavin has always lived in the strange house: an odd building isolated in a stand of trees where the town gives in to mild wilderness. The house is an irresistible lure for Delilah, but the tall fence surrounding it exists for good reason, and Gavin urges Delilah to be careful. Whatever lives with him there isn't human, and isn't afraid of hurting her to keep her away.
Ok, this book isn't a typical romance (and it is YA), but it sounds so unique and intriguing.  But, it is October, and a dark and creepy book fits in perfectly with the Halloween vibe going on.  The storyline sounds like something Tim Burton would dream up, so I am totally on board with that.[/ezcol_2third_end]
---
What are your most anticipated reads this month?
Let me know in the comments below!