Today is the release day of MORE THAN WORDS by the lovely Mia Sheridan! 
As a Mia Sheridan superfan, I'm so honored to participate in Forever Romance's #ForeverSummerReading blog event.  Enjoy the peek into Mia's summer essentials and be sure to enter the #ForeverSummerReading sweepstakes!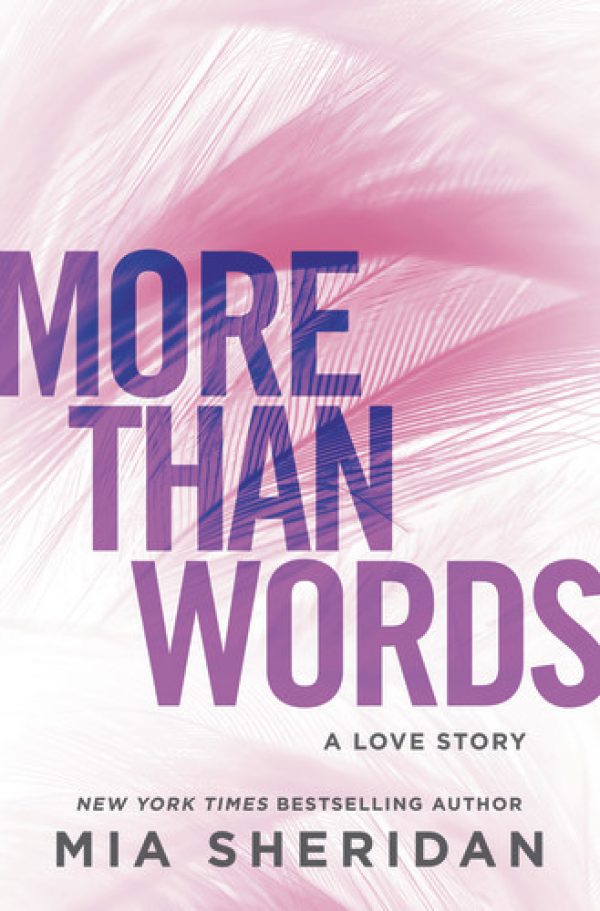 The moment she met Callen Hayes, eleven-year-old Jessica Creswell knew he was a broken prince. Her prince. They became each other's refuge, a safe and magical place far from their troubled lives. Until the day Callen kissed her—Jessica's first real, dreamy kiss—and then disappeared from her life without a word.

Years later, everyone knows who Callen Hayes is. Famous composer. Infamous bad boy. What no one knows is that Callen's music is now locked deep inside, trapped behind his own inner demons. It's only when he withdraws to France to drink his way through the darkness that Callen stumbles into the one person who makes the music return. Jessica. His Jessie. And she still tastes of fresh, sweet innocence . . . even as she sets his blood on fire.

But they don't belong in each other's worlds anymore. There are too many mistakes. Too many secrets. Too many lies. All they have is that instinctive longing, that need—and something that looks dangerously like love.
Note: Clicking links on this site will take you to the retailer's purchase page.
Totally Bex is a participant in the Amazon Services LLC Associates Program, an affiliate advertising program designed to provide a means for us to earn fees by linking to Amazon.com and affiliated sites.
What's In Mia Sheridan's Pool Bag?
Because the pool is right in my backyard, I don't have to bring a lot with me. But I ALWAYS grab a few essentials before stepping out the door:
1.) Sunscreen.
I'm obsessed with sunscreen – just ask my kids! Being part Irish with fair skin has taught me that even 10 minutes of sun exposure can bring on a burn so I'm really good about it now (and always slather up my babes). Plus, now that I'm – ahem – past 40, anything to keep my skin looking younger is a must!
2.) A large lidded cup of water with lemon.
I try to drink at least two of these a day and it has so many benefits – clearer skin, weight maintenance, and flushing all those wine toxins that are inevitably in my system from the night before out of my body! 😀
3.) Sunglasses
I buy the cheap ones from a rack at Meijer or off Amazon because I constantly break them. Plus, I like to have several pairs – one to bring out to the pool, one to keep in my car, one for my purse… these are my faves this summer.
4.) A visor
I know, super NOT cool, but effective in keeping my hair back and providing just a tad more shade.
5.) My phone!
If I'm not reading, sitting beside the pool is a great time to catch up on emails and okay, I admit it, scroll Instagram pics! 🙂 Hey, down time is good for the soul, right? 
And, of course, I do need a good book: Getaway Girl by Tessa Bailey. Tessa writes smart, sexy, addictive romance; it's the perfect pool read!
#ForeverSummerReading Sweepstakes