Loud is How I Love You by Mercy Brown – Hub City Book 1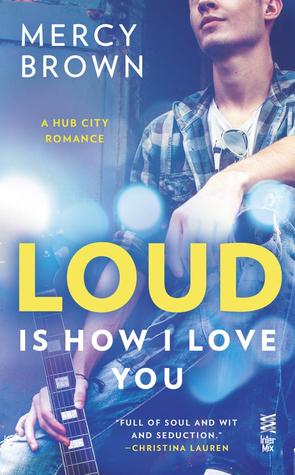 This post contains affiliate links. If you make a purchase using that link, I will receive a small commission from the sale at no additional cost to you.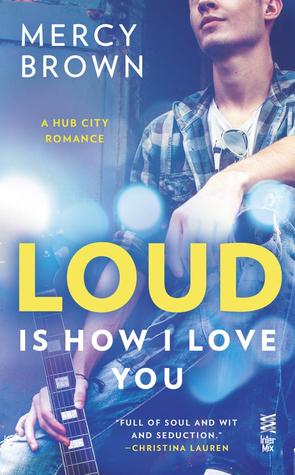 Loud is How I Love You by Mercy Brown
Series: Hub City #1
Also in this series: Stay Until We Break
Published by InterMix on January 19th 2016
Genres: Fiction, New Adult
Number of Pages: 227
My rating:


Kindle
One girl's heart gets rocked to the core in the first novel in this sexy New Adult series.

Twenty-one-year-old front girl Emmylou knows that getting her band noticed in the '90s indie rock scene will be no easy task. She definitely knows better than to break the number one rule of the band: Don't sleep with your bandmates! But after she ends up having the best sex of her life with her guitarist, Travis, she finds following that rule is a lot harder than it sounds.

When the band gets the gig of their dreams, making it big seems just within reach. But Emmy's inability to keep her hands off Travis threatens everything they've worked for. Can Emmy find a way to break the rules and not blow the chance of a lifetime?
I received this book for free from the publisher in exchange for an honest review. This does not affect my opinion of the book or the content of my review.
My Review of Loud is How I Love You
What's the first rule of being in a band?
"Don't f*ck anyone in the band"
Emmy has seen first hand the damage breaking this rule can do to a band, but does that stop her from sleeping with her guitarist? Nope. Loud is How I Love You tells the story of what happens in the mid-90's when the lead singer of Stars on the Floor sleeps with her friend and bandmate, Travis.
All her life, Emmy has wanted one thing: to be a successful musician. Music is in her blood, and she has worked hard for years, writing, performing, and traveling for the band. Her blood, sweat, and tears have literally gone into her music and her performances.  She can't and won't allow personal entanglements and the inevitable bitter breakup to derail her dream.
I totally loved Travis (he has the patience of a saint!), but I had a hard time truly connecting with Emmy. Since the story is told from her point-of-view, we get to see all of the hopes and dreams she has for her future, how much she loves being in a band with people who 'get it', and how hard she is trying not to mess up a good thing. That part was cool, but being inside Emmy's head so much was a little difficult for me. I know she is young and inexperienced, but her thoughts were warring with each other so much, I just wanted to slap some sense into her—more than once.
All of that aside, the 90's band references were awesome and brought back memories of late nights in college, listening to CDs and going to clubs. There are also some spectacular shenanigans happening that had me laughing out loud.
Loud is How I Love You is definitely not a typical rock romance. The writing is fresh and the story is unique, although I am not entirely sure it was my favorite style. I enjoyed the story, though, and I am curious to see what is coming next for this interesting, rag-tag group of characters.