#FiveOnFriday is an original, weekly feature on NightOwlReader.com.  Each week I talk about favorite books, anticipated reads, and other bookish topics.  Enjoy!
I don't know about you, but I am so glad that December is almost over.  Even though I love the holidays and spending Christmas with my family, I'm definitely ready for the busyness to die down and for life to start feeling 'normal' again.  I am also dying to get back to reading!
I also want to take a moment to thank you for reading and supporting Night Owl Reader throughout the year.  I love to talk about books and make recommendations, so I appreciate you being here.  Happy New Year!!
[divider]
Here are my most anticipated new romances for January!

Full Package by Lauren Blakely
Published by Self-Published on January 9th, 2017
Number of Pages: 300




Paperback Kobo Apple Books


I've been told I have quite a gift.

Hey, I don't just mean in my pants. I've got a big brain too, and a huge heart of gold. And I like to use all my gifts to the fullest, the package included. Life is smooth sailing....

Until I find myself stuck between a rock and a sexy roommate, which makes for one very hard…place.

Because scoring an apartment in this city is harder than finding true love. So even if I have to shack up with my buddy's smoking hot and incredibly amazing little sister, a man's got to do what a man's got to do.

I can resist Josie. I'm disciplined, I'm focused, and I keep my hands to myself, even in the mere five-hundred square feet we share. Until the one night she insists on sliding under the covers with me. It'll help her sleep after what happened that day, she says.

Spoiler—neither one of us sleeps.
I am in love with this 'series that isn't a series' by Lauren Blakely!  Each book is a complete standalone, but there are crossover characters that I have enjoyed seeing throughout the subsequent stories.  They're told in the male POV and are so fun and flirty and so very, very steamy.  This is Wyatt Hammer's sister, Josie, who owns a bakery and her best-friend-turned-roommate, Chase.  He's a doctor and I'm betting he's very good with his hands (just sayin').
Read my review and an excerpt of Full Package here!

Egomaniac by Vi Keeland
Published by Self-Published on January 16th, 2017




Paperback Apple Books


The night I met Drew Jagger, he'd just broken into my new Park Avenue office. I dialed 9-1-1 before proceeding to attack him with my fancy new Krav Maga skills. He quickly restrained me, then chuckled, finding my attempted assault amusing.

Of course, my intruder had to be arrogant.
Only, turned out, he wasn't an intruder at all.

Drew was the rightful occupant of my new office. He'd been on vacation while his posh space was renovated. Which was how a scammer got away with leasing me office space that wasn't really available for rent. I was swindled out of ten grand.

The next day, after hours at the police station, Drew took pity on me and made me an offer I couldn't refuse. In exchange for answering his phones while his secretary was out, he'd let me stay until I found a new place.

I probably should have acted grateful and kept my mouth shut when I overheard the advice he was spewing to his clients. But I couldn't help giving him a piece of my mind. I never expected my body to react every time we argued. Especially when that was all we seemed to be able to do.

The two of us were complete opposites. Drew was a bitter, angry, gorgeous-as-all-hell, destroyer of relationships. And my job was to help people save their marriages. The only thing the two of us had in common was the space we were sharing.

And an attraction that was getting harder to deny by the day.
I don't know too much about this book, aside from the blurb, but it sounds like Vi Keeland is giving us a smartass hero, a spunky heroine, mistaken identity, opposites attract/enemies-to-lovers in an office setting storyline–definitely my cuppa.  If this is anything like Stuck-Up Suit, it's going to be fun getting to know Drew (plus, that cover is easy on the eyes, am I right?).
Read my review of Egomaniac here!

Good Boy
by
Sarina Bowen
,
Elle Kennedy
Series:
WAGs #1
Published by
Self-Published
on January 31st, 2017
Genres:
Sports

Apple Books
Hosting her brother's wedding for an MVP guest list is the challenge of Jess Canning's life. Already the family screw-up, she can't afford to fail. And nobody (nobody!) can learn of the colossal mistake she made with the best man during a weak moment last spring. It was wrong, and there will not be a repeat. Absolutely not. Even if he is the sexiest thing on two legs.

Blake Riley sees the wedding as fate's gift to him. Jess is the maid of honor and he's the best man? Let the games begin. So what if he's facing a little (fine, a lot) of resistance? He just needs to convince the stubborn blonde that he's really a good boy with a bad rap. Luckily, every professional hockey player knows that you've got to make an effort if you want to score.

But Jess has more pressing issues to deal with than sexy-times with a giant man-child. Such as: Will the ceremony start on time, even though someone got grandma drunk? Does glitter ever belong at a wedding? And is it wrong to murder the best man?
I love both Sarina Bowen and Elle Kennedy's writing, so I am thinking this one is going to be a guaranteed winner.  Good Boy is a spin-off of the popular books that they previously collaborated on, Him and Us.  So, two of my favorite authors plus this amazing warning, "Contains hot but hilarious hockey players, puppy cuddling and a snarky pair of underwear", totally seals the deal!

Infini
by
Krista & Becca Ritchie
Series:
Aerial Ethereal #2
Published by
Self-Published
on January, 2017

Some love is infinite

"Don't have a best friend that's a girl" — this was the advice from my older cousin. I didn't take it. Because he followed with, "friends don't f*ck friends. And you'll want to f*ck her."

It was terrible advice.

My cousin should've told me that being best friends with Baylee Wright — since she was twelve — would be the best and worst decision of my life.

He should have told me to protect her from what was coming.

He should have told me that when a darkness crawled towards us, there'd be no safety net.

Now I've signed back on to the same Vegas acrobatic show as Baylee, working together for the first time in years. And she tells me that she's having trouble in a certain "area" of her life — because of our past.

"You can help me fix it," she says.

And then she hands me a list.
I'm a huge fan of Krista and Becca Ritchie and I loved Amour, Amour, which is the first book in this series.  It was so different from their Addicted/Calloway Sisters series and I enjoyed the peek into the life of an aerial acrobatic performer and Vegas show.  It's been two years since Amour came out, so I know I am not the only one who can't wait to read Infini.

Finding Kyle
by
Sawyer Bennett
Published by
Self-Published
on January 16th, 2017
Number of Pages:
300

Paperback
Kobo
Apple Books
When you've lived your life as a criminal…
When you've done unspeakable things …
When your soul has become dark and stained…

The path to redemption begins where you least expect it.

Kyle Sommerville is in hiding and doesn't want to be found by anyone. Certainly not by his quirky, free-spirited neighbor who's managed to push her way past the walls he's built around him. But Jane Cresson's indomitable will and insatiable curiosity about her reclusive neighbor makes it impossible for Kyle to stay immersed in his dark world.

Little by little, she claws through his shell.
Day by day, she gets him to smile a little more.
Night by night, they both find pleasure they never knew existed.

When Kyle's terrible past is exposed, Jane begins to think she's in over her head. Can her love for this broken man finally clear his path to redemption, or will Kyle's darkness finally extinguish every bit of hope she's put into him?
The only books I have read by Sawyer Bennett is the entire Wicked Horse series–which I thoroughly enjoyed.  When Finding Kyle was announced, I realized that it was a 'continuation' of sorts and offers the redemption story of a broken hero.  Say no more!  I love a good redemption story, especially when it includes a character I have met previously.
[divider]
Here are a few more notable new releases in January!
[ezcol_1third]
Real Good Man by Meghan March
January 3rd
[/ezcol_1third] [ezcol_1third]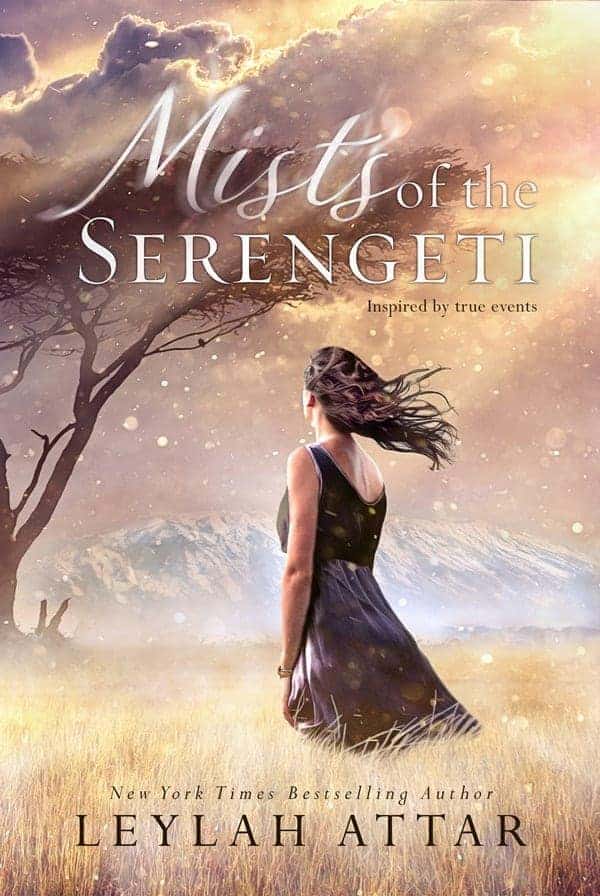 Mists of the Serengeti by Leylah Attar
January 31st
[/ezcol_1third] [ezcol_1third_end]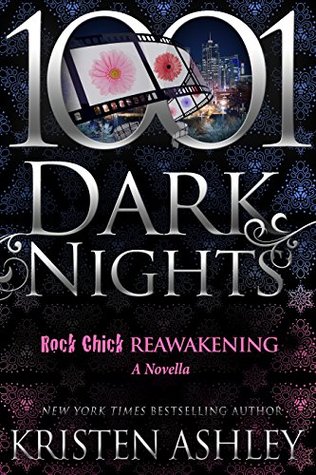 Rock Chick Reawakening by Kristen Ashley
January 3rd
Read my review and an excerpt here!
[/ezcol_1third_end]
[ezcol_1third]
Lucian Divine by Renee Carlino
January 9th
[/ezcol_1third] [ezcol_1third]
Hard Hitter by Sarina Bowen
January 3rd
[/ezcol_1third] [ezcol_1third_end]
Love in Lingerie by Alessandra Torre
January 31st
[/ezcol_1third_end] 
---
What books are you looking forward to reading this month?  Anything I need to add to my list?
Let me know in the comments below!