Thank you for the advanced copy of THE CAKE HOUSE by Latifah Salom.  All opinions are my own.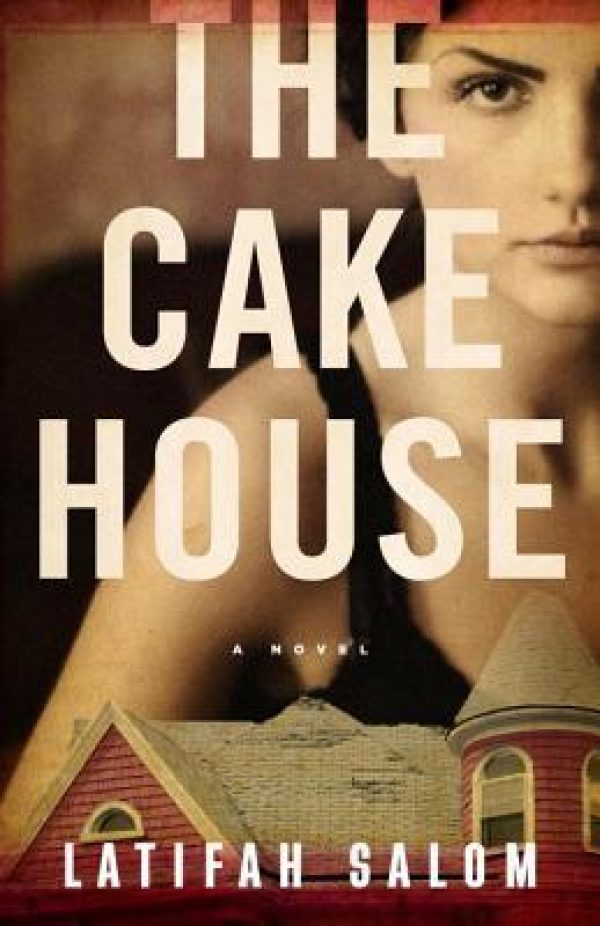 Part mystery, part compelling coming-of-age tale, The Cake House is a riveting debut novel that re-imagines the classic story of Hamlet amidst the hills of suburban Los Angeles.
 
Rosaura Douglas's father shot himself when her mother left him . . . or at least that's the story everyone is telling. Now her mother has remarried and Rosie is trapped in a new home she calls The Cake House, a garish pink edifice that's a far cry from the cramped apartment where she grew up. It's also the house where her father died—a fact that everyone else who lives there, including her mother, Dahlia, and her mysteriously wealthy stepfather, Claude, want to forget.
 
Soon, however, her father's ghost begins to appear; first as a momentary reflection in a window, then in the dark of night, and finally, in the lush garden behind the house where Rosie spends most of her days. After he warns her that Claude is not to be trusted, Rosie begins to notice cracks in her new family's carefully constructed facade. Dahlia is clearly uncomfortable in her marriage; her stepbrother, Alex, is friendly one second, distant the next, and haunted by troubles of his own; and Claude's business is drawing questions from the police. And as the ghost becomes increasingly violent–and the secrets of The Cake House and her family's past come to light–Rosie must finally face the truth behind the losses  and lies that have torn her life apart.
Note: Clicking links on this site will take you to the retailer's purchase page.
Totally Bex is a participant in the Amazon Services LLC Associates Program, an affiliate advertising program designed to provide a means for us to earn fees by linking to Amazon.com and affiliated sites.

Loosely based on Shakespeare's Hamlet, The Cake House is a convoluted tale about Rosaura and the aftermath of her father's recent death.
The book opens with Rosaura's father supposedly taking his own life when his wife leaves him for Claude, his shady business associate. Her mother, Dahlia, and Claude marry immediately after his death, abruptly uprooting Rosie's life. 
She and her mother move into Claude's house with his son, Alex–the same house where her father died, and where she now sees his ghost.  Each time his apparition appears, a little more of the mystery and the lies behind his death are revealed.
Throughout the story, Rosie is apprehensive and mistrusting of Claude, her mother is emotionally detached and slightly unstable, and her stepbrother is extremely hot and cold. Their entire life together is built on lies, hidden behind the crumbling façade of the 'Cake House'.
We were all figurines on the different tiers of the Cake House, with painted-on expressions and fixed, plastic smiles: my mother and Claude standing with the arms link, a gross parody of a happily married bride and groom. Alex and I on the middle tier, his pale yellow likeness next to my dark figure. My father would have the bottom tier to himself, to hold all the blood he'd shed.   –Rosaura
While the writing was eloquent and descriptive, the story itself slightly missed the mark for me.  It was quite melancholy and felt disjointed at times.  Each of the characters had few redeeming qualities, which made it hard to like them or form an emotional attachment to them.  
I initially thought that the use of a ghost was an interesting aspect, but by the second half of the book, it wasn't really a focus.  Also, the ending seemed a bit rushed and, honestly, a little unsatisfying.
Overall, I thought the story was intriguing, but slightly dreary. I would recommend giving it a try–you never know, you may like it more than I did.
Want more? Check out these posts!