#FiveOnFriday: 5 'Top 10 Reads of 2015' (Books #1-5)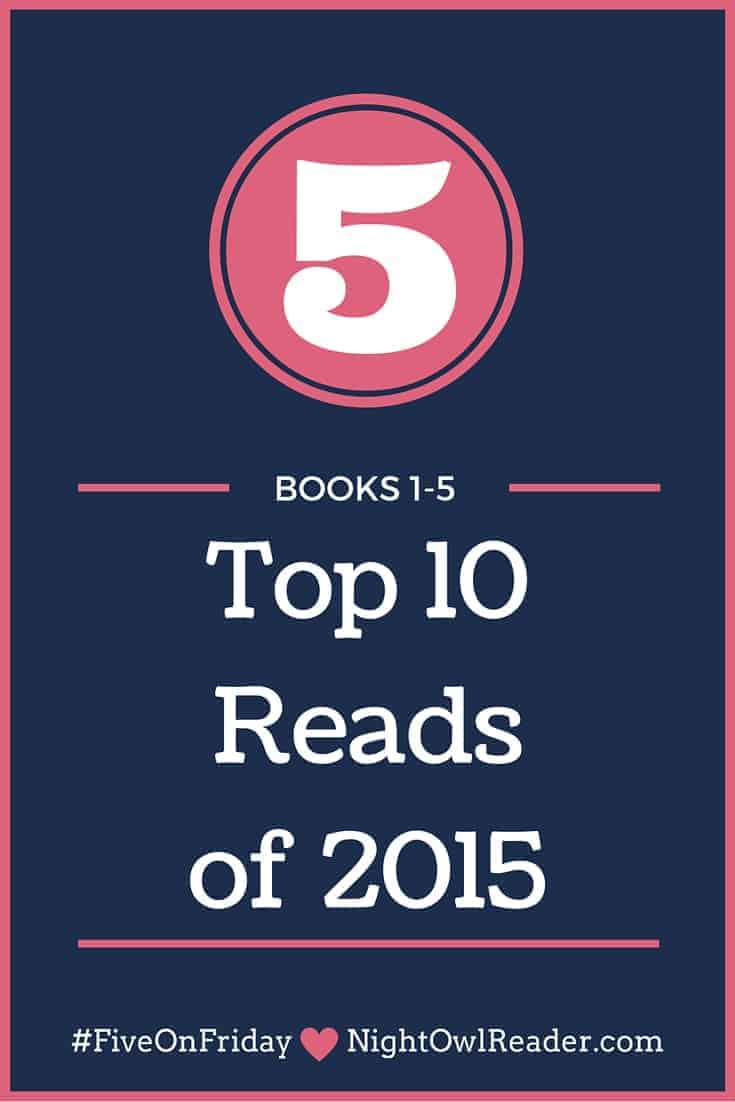 If you missed Books 6-10 from last week, you can find them here!
As I said last week:  It is so hard to narrow down 100+ books from this year's reading pile to just ten favorites.  However, every one of these books was a 5-STAR read, with excellent writing, story, characters, and emotions.  I highly recommend reading them, if you haven't already!
Without further ado, here are my TOP 5 favorite reads of 2015:
---
#5: Sloth by Ella James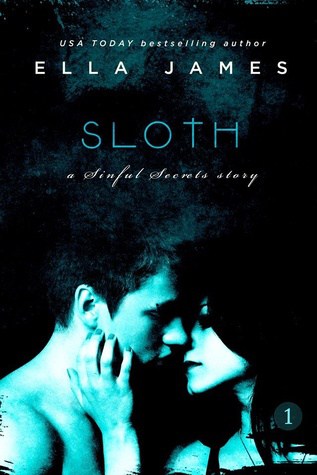 "Dear A. –
I am writing to express my gratitude for your gift. There are no sufficient words, but please accept my sincerest thank you.
Yours,
R.
She writes me back.  I didn't expect that.
She tells me she's a lover of chicken pizza and video games, a hot sorority girl with the nickname Sloth. She wants to know something about me in return. She says I owe her.
This is how she saves my life. She doesn't even know it. We've never even seen each other. But I need a reason. Just one reason to continue. She becomes mine.  The anonymity is good. She doesn't need to know me, but I need her kindness. We both live our lives: a letter here, a post card there. For three years, I escape my demons. And then one day I'm pulled back in.   I've resigned myself to what I know is coming. Until the girl I'm spanking gives her safe word: Sloth.
And then the lie I'm living starts to unravel. "
---
#4: Cocky Bastard by Penelope Ward & Vi Keeland
"He was someone who belonged in my wildest fantasies instead of a rest stop in the middle of Nebraska.  A sexy, cocky, Australian named Chance was the last person I expected to run into on my cross-country drive.
When my car broke down, we made a deal. Next thing I knew, we were traveling together, spending sexually-tense nights in hotels and taking unplanned detours.  My ordinary road trip turned into the adventure of a lifetime. It was all fun and games until things got intense.
I wanted him, but Chance wouldn't make a move. I thought he wanted me too, but something was holding him back.  I wasn't supposed to fall for the cocky bastard, especially when I knew we'd be going our separate ways.  All good things must come to an end, right?
Except our ending was one I didn't see coming."
My Review  |  Kindle  |  Paperback  |  iBooks  |  Kobo
---
#3: The Paper Swan by Leylah Attar
"They say it takes 21 days to form a habit.
They lie.
For 21 days she held on.
But on Day 22, she would have given anything for the sweet slumber of death.
Because on Day 22, she realizes that her only way out means certain death for one of the two men she loves.
A haunting tale of passion, loss, and redemption, The Paper Swan is a darkly intense yet heartwarming love story, textured with grit, intrigue, and suspense. Please note: This is NOT a love triangle."
Kindle  |  Paperback  |  iBooks  |  Kobo
---
#2: Truth or Beard by Penny Reid
"Beards, brothers, and bikers! Oh my!
Identical twins Beau and Duane Winston might share the same devastatingly handsome face, but where Beau is outgoing and sociable, Duane is broody and reserved. This is why Jessica James, recent college graduate and perpetual level headed good girl, has been in naïve and unhealthy infatuation with Beau Winston for most of her life. His friendly smiles make her tongue-tied and weak-kneed, and she's never been able to move beyond her childhood crush. Whereas Duane and Jessica have always been adversaries. She can't stand him, and she's pretty sure he can't stand the sight of her…
But after a case of mistaken identity, Jessica finds herself in a massive confusion kerfuffle. Jessica James has spent her whole life paralyzed by the fantasy of Beau and her assumptions of Duane's disdain; therefore she's unprepared for the reality that is Duane's insatiable interest, as well as his hot hands and hot mouth and hotter looks. Not helping Jessica's muddled mind and good girl sensibilities, Duane seems to have gotten himself in trouble with the local biker gang.
Certainly, Beau's magic spell is broken. Yet when Jessica finds herself drawn to the man who was always her adversary, now more dangerous than ever, how much of her level-headed heart is she willing to risk?"
My Review  |  Kindle  |  Paperback  |  iBooks  |  Kobo
---
#1: The Air He Breathes by Brittainy C. Cherry
"I was warned about Tristan Cole.
"Stay away from him," people said.
"He's cruel."
"He's cold."
"He's damaged."
It's easy to judge a man because of his past. To look at Tristan and see a monster.  But I couldn't do that. I had to accept the wreckage that lived inside of him because it also lived inside of me.
We were both empty.
We were both looking for something else. Something more.
We both wanted to put together the shattered pieces of our yesterdays.
Then perhaps we could finally remember how to breathe. "
My Review  |  Kindle  |  Paperback
---
Alright, that completes my Top 10 List for 2015!
So, what was your favorite book of the year?  Let me know in the comments below.  I'd love to hear what you chose!