#FiveOnFriday: 5 'Top 10 Reads of 2015' (Books #6-10)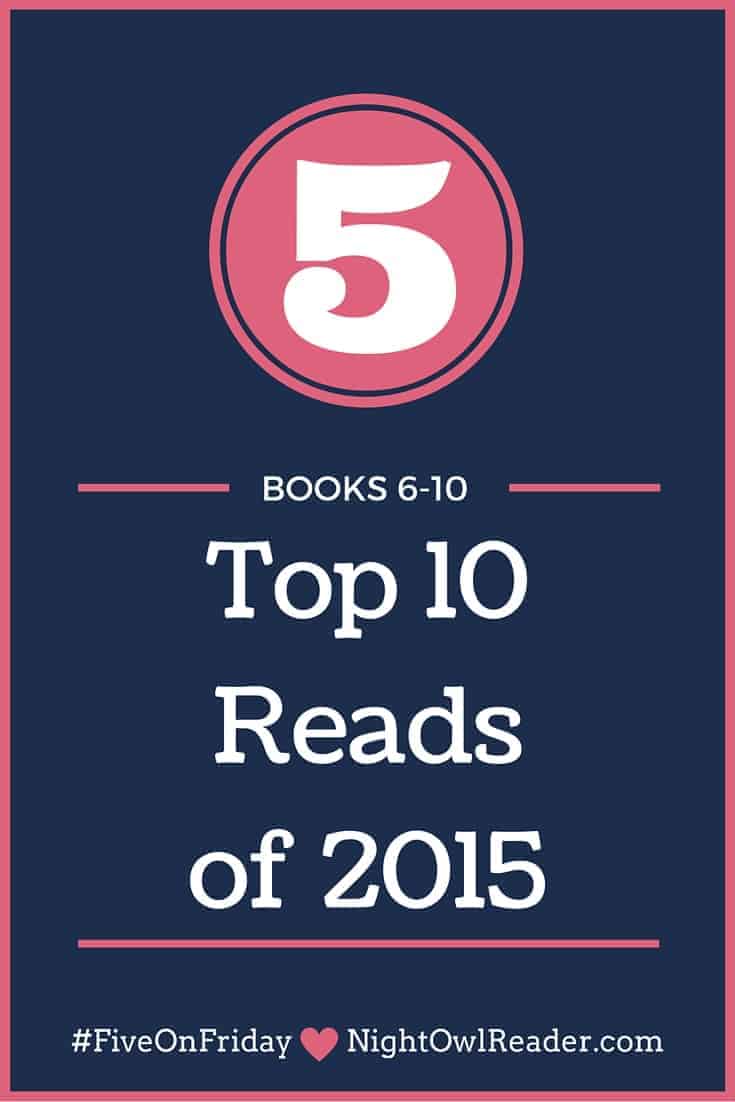 With just three weeks left of 2015, it's time to talk favorite books of the year!
It is so hard to narrow down 100+ books from this year's reading pile to just ten favorites.  However, every one of these books was a 5-STAR read, with excellent writing, story, characters, and emotions.  I highly recommend reading them, if you haven't already!
Below are the first five books of the Top 10 List (so, number 10 through number 6).  I will be revealing the remaining five in next week's #FiveOnFriday.
---
#10: The Hook Up by Kristen Callihan
"The rules: no kissing on the mouth, no staying the night, no telling anyone, and above all… No falling in love
Anna Jones just wants to finish college and figure out her life. Falling for star quarterback Drew Baylor is certainly not on her to do list. Confident and charming, he lives in the limelight and is way too gorgeous for his own good. If only she could ignore his heated stares and stop thinking about doing hot and dirty things with him. Easy right?
Too bad he's committed to making her break every rule…
Football has been good to Drew. It's given him recognition, two National Championships, and the Heisman. But what he really craves is sexy yet prickly Anna Jones. Her cutting humor and blatant disregard for his fame turns him on like nothing else. But there's one problem: she's shut him down. Completely.
That is until a chance encounter leads to the hottest sex of their lives, along with the possibility of something great. Unfortunately, Anna wants it to remain a hook up. Now it's up to Drew to tempt her with more: more sex, more satisfaction, more time with him. Until she's truly hooked. It's a good thing Drew knows all about winning."
Kindle  |  Paperback  |  iBooks  |  Kobo
---
#9: King of Hearts by L.H. Cosway
"Welcome to the City, London's most prestigious square mile, where finance reigns and Oliver King is a rising prince.
I used to rule the world.
There might be wolves on Wall Street, but there were crocodiles in Canary Wharf. Some of us craved money. Some of us craved power.
I liked money, and power had its advantages, but what I really wanted was to excel, to surpass the men who came before me. I never cared much for love and romance until I met Alexis.
I could feel it the very moment she walked into the interview, with her outspoken charm and vivacious personality. She cast all the others in shadow, made me laugh when life held no humour. Our friendship should have remained professional, but it wasn't long before the lines started to blur.
You know what they say about the best laid plans of mice and men? Well, I never foresaw where my plans would lead, and only in my darkest hour did I finally see the light…
You can have all the money and prestige in the world and still be the poorest man alive. And love, well, I hate to use a tired old cliché, but love can be the thing that truly sets you free."
---
#8: Surviving Ice by K.A. Tucker
"Ivy, a talented tattoo artist who spent the early part of her twenties on the move, is finally looking for a place to call home. She thinks she might have found it in San Francisco, but all that changes when she witnesses a terrible crime. She's ready to pack up her things yet again, when a random encounter with a stranger keeps her in the city, giving her reason to stay after all.
That is, until Ivy discovers that their encounter wasn't random. Not at all…"
My Review  |  Kindle  |  Paperback  |  iBooks  |  Kobo
---
#7: Walk Through Fire by Kristen Ashley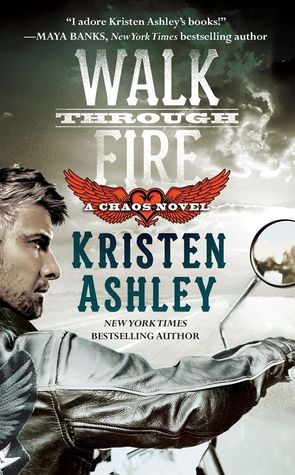 "Millie Cross knows what it's like to burn for someone. She was young and wild and he was fierce and even wilder-a Chaos biker who made her heart pound. They fell in love at first sight and life was good, until she learned she couldn't be the woman he needed and made it so he had no choice but to walk away. Twenty years later, Millie's chance run-in with her old flame sparks a desire she just can't ignore. And this time, she won't let him ride off . . .
Bad boy Logan "High" Judd has seen his share of troubles with the law. Yet it was a beautiful woman who broke him. After ending a loveless marriage, High is shocked when his true love walks back into his life. Millie is still gorgeous, but she's just a ghost of her former self. High's intrigued at the change, but her betrayal cut him deep-and he doesn't want to get burned again. As High sinks into meting out vengeance for Millie's betrayal, he'll break all over again when he realizes just how Millie walked through fire for her man . . ."
My Review  |  Kindle  |  Paperback  |  iBooks  |  Kobo
---
#6: Nuts by Alice Clayton
"After losing almost all of her clients in one fell swoop following an accident involving whipped cream, private chef to Hollywood's elite Roxie Callahan gets a call from her flighty mother, saying she's needed home in upstate New York to run the family diner. Once she's back in the Hudson Valley, local organic farmer Leo delivers Roxie a lovely bunch of walnuts, and soon sparks—and clothing—begin to fly. Leo believes that everything worth doing is worth doing slowly…and how! But will Roxie stay upstate, or will the lure of West Coast redemption tempt her back to Tinseltown?"
My Review  |  Kindle  |  Paperback  |  iBooks  |  Kobo
---
So, there are the first five books on my Top 10 List.
What books are high on your list this year?  Let me know in the comments below.  I'd love to hear what they are!