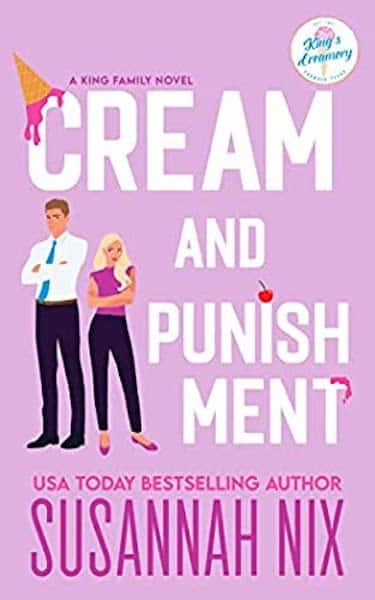 Cream and Punishment by Susannah Nix
She's not just my ex-girlfriend. She's my new coworker.
I knew Lucy Dillard was The One the first time I met her. Yes, I'm enough of a sap to believe in love at first sight. When I fell for Lucy, I fell hard. Everything was great between us—until the moment she dumped me.
Now I just want to forget about her. Instead, I'm stuck staring at her face all day. But I need this job, so I'll find a way to be civil and professional.
There's just one small problem: I'm nowhere close to being over her.
First, we were lovers. Then enemies. Now we're trying to be friends.
I didn't set out to break Tanner King's heart, but you know what they say about the road to hell.
I've got too many responsibilities and no room in my life for love. I can deal with Tanner's resentment until he starts working at the desk directly across from mine. Obviously, a truce of some kind is required. We're both grownups. We can handle this situation like professionals.
There's only one thing threatening this fragile peace we've negotiated: all these inconvenient feelings I apparently still have for him.
Disclosure: Totally Bex is a participant in the Amazon Services LLC Associates Program, an affiliate advertising program designed to provide a means for us to earn fees by linking to Amazon.com and affiliated sites.
Cream and Punishment by Susannah Nix