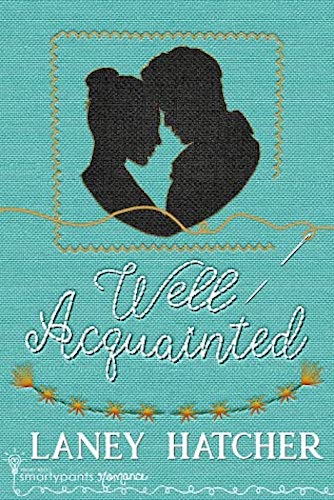 Well Acquainted by Laney Hatcher
There are three things you need to know about Lady Eliza Morgan:
1. In addition to being a busy physician, she's an accomplished seamstress.
2. She's the victim of a broken heart.
3. The man who shattered it is the one man she can never have.
Some things are better left in the past, but Eliza has spent years running from hers. When the man who upended her life re-enters it in the most unexpected way, Eliza must decide if reacquainting herself with Nicolas is worth the heartache. He's charming and irritating and makes her realize there is so much more than the life she's been living. But first she must confront her painful past if she and Nicolas have any hope for a future.
'Well Acquainted', a Penny Reid Universe Reimagining, is a full-length historical romance, can be read as a standalone, and is book #2 in the London Ladies Embroidery series, Smartypants Romance Out of this World, Penny Reid Book Universe.
Disclosure: Totally Bex is a participant in the Amazon Services LLC Associates Program, an affiliate advertising program designed to provide a means for us to earn fees by linking to Amazon.com and affiliated sites.
Well Acquainted by Laney Hatcher