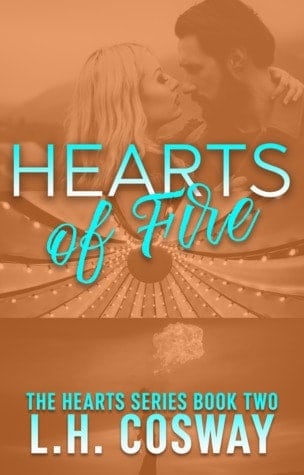 Hearts of Fire (Hearts Series Book 2)
The Circus Spektakulär is proud to present Jack McCabe: Fire-breather, knife-thrower, risk-taker.
By night Jack McCabe captivates audiences. He is a fire-breather, a spectacle desired by women and envied by men. But by day Jack is a loner few people truly know.
When wide-eyed dreamer Lille decides to leave her humdrum life behind and run away with the circus, she never expects to meet someone like Jack. He is moody and distrustful, and he definitely doesn't want to be her friend. He tells her the circus isn't the place for her, that there are dangerous people who will try to take advantage, but Lille refuses to quit.
Slowly but surely Lille breaks past Jack's walls. He wants to protect her but resents the attraction he feels. When they finally succumb to desire, Lille comes to learn that the course of true love never did run smooth.
**This is a standalone romance that tells the story of Jack McCabe, Jay Fields' long lost, presumed dead brother. It is not necessary to have read Six of Hearts in order to enjoy Hearts of Fire.**
Disclosure: Totally Bex is a participant in the Amazon Services LLC Associates Program, an affiliate advertising program designed to provide a means for us to earn fees by linking to Amazon.com and affiliated sites.
Hearts of Fire (Hearts Series Book 2)