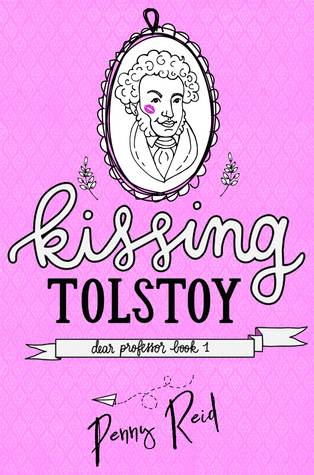 Kissing Tolstoy: Student Teacher New Adult Romance (Dear Professor Book 1)
What do you do when you discover that your super-hot blind date from months ago is now your super-hot Russian Lit professor?
You overthink everything and pray for a swift end to your misery, of course!
'Kissing Tolstoy' is the first book in the Dear Professor series, is 46k words, and can be read as a standalone. A shorter version of this story (28k words) was entitled 'Nobody Looks Good in Leather Pants' and was available via Penny Reid's newsletter over the course of 2017.
Additional information
| | |
| --- | --- |
| Author | |
| Publication Date | |
| Publisher | |
Disclosure: Totally Bex is a participant in the Amazon Services LLC Associates Program, an affiliate advertising program designed to provide a means for us to earn fees by linking to Amazon.com and affiliated sites.
Kissing Tolstoy: Student Teacher New Adult Romance (Dear Professor Book 1)