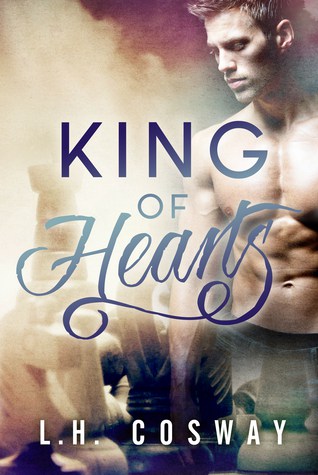 King of Hearts (Hearts Series Book 3)
In London's financial district, Oliver King is a rising prince.
Ambitious, intelligent and educated, Oliver wants to excel. His goal is to surpass the achievements of his peers and those who came before him. He doesn't care much for love and romance until Alexis walks into his office. Oliver's new executive assistant lights up a room with her quick wit and charm. He's never met a woman quite like her and can't resist the banter they share. However, their forbidden love affair is short-lived and outside forces pry them apart.
Years later Alexis and Oliver finally find their way back to each other. But can she forgive him for leaving her behind all those years ago? And is he the same man she used to know?
***King of Hearts is standalone romance that tells the story of Oliver King, first encountered in Hearts of Fire. This is the third book in L.H. Cosway's Hearts series.***
Disclosure: Totally Bex is a participant in the Amazon Services LLC Associates Program, an affiliate advertising program designed to provide a means for us to earn fees by linking to Amazon.com and affiliated sites.
King of Hearts (Hearts Series Book 3)