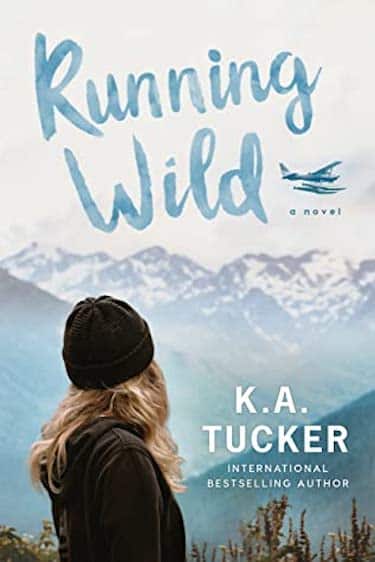 Running Wild by K.A. Tucker
Veterinarian Marie Lehr knows unrequited love all too well after pining for her best friend, only to watch him marry another woman. It's a mistake she will never make again, especially not when she can practically hear the clock ticking on her childbearing years.
The trouble is, she can't seem to find anyone who appeals to her even a fraction as much as that burly bush pilot did. Competitive musher Tyler Brady certainly doesn't, especially not after the heated altercation with the handsome but arrogant, spiteful man.
Or so she thinks.
While volunteering at the Iditarod Sled Dog Race, Marie discovers that first impressions may have been false, and her attraction to Tyler is very real. But his heart belongs to someone else, leaving him with nothing to offer but friendship. Marie's been down this road before and knows how that ends. Yet, no matter how hard she works to keep from falling for Tyler, it seems she's doomed to follow her own trail once again.
Additional information
| | |
| --- | --- |
| Publication Date | |
| Goodreads | |
Disclosure: Totally Bex is a participant in the Amazon Services LLC Associates Program, an affiliate advertising program designed to provide a means for us to earn fees by linking to Amazon.com and affiliated sites.
Running Wild by K.A. Tucker