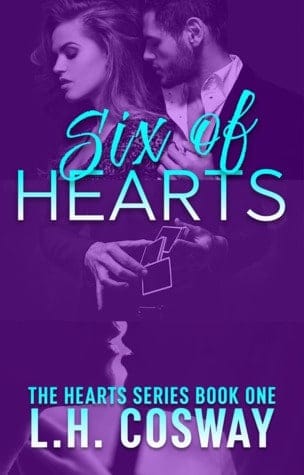 Six of Hearts (Hearts Series Book 1)
Step right up and meet Jay Fields: Illusionist. Mentalist. Trickster.
When Jay Fields, world-renowned illusionist, walks into her dad's law firm Matilda is struck speechless. Not only is he one of the most attractive and charismatic men she's ever met, he's also a mystery to be solved.
Jay wants to sue a newspaper for defamation, but all is not what it seems. Matilda is determined to discover the true story behind Jay, however, when he becomes an unexpected roommate, she is not ready for how he will wheedle his way into her affections and steal her heart.
The man is a mystery wrapped in an enigma, and though she can't yet see the bigger picture, Matilda can't resist following along for the thrilling and heart-stopping ride.
Disclosure: Totally Bex is a participant in the Amazon Services LLC Associates Program, an affiliate advertising program designed to provide a means for us to earn fees by linking to Amazon.com and affiliated sites.
Six of Hearts (Hearts Series Book 1)