The Story of Us by Dani Atkins – Book Review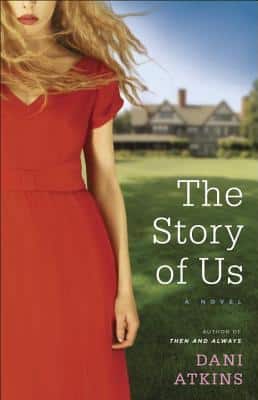 This post contains affiliate links. If you make a purchase using that link, I will receive a small commission from the sale at no additional cost to you.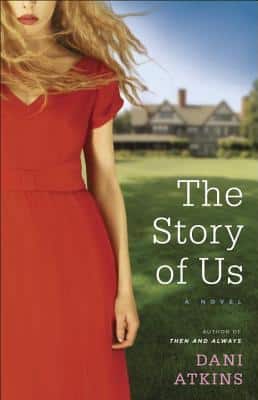 The Story of Us by Dani Atkins
Published by Random House Publishing Group on June 9th 2015
Genres: Fiction, Romantic Suspense
Number of Pages: 432
My rating:



Kindle | Paperback | Audiobook


A gripping love story from the bestselling author of Fractured.

Emma Marshall can't wait to marry her childhood sweetheart, Richard. But then a tragic accident changes everything, and introduces a stranger, Jack, into her life. Gorgeous and mysterious, Jack is like no-one Emma has met before. But Richard is the man she loves...

Two different men.

Two different destinies.

How will Emma end her story?
I received this book for free from the publisher via NetGalley in exchange for an honest review. This does not affect my opinion of the book or the content of my review.
---
My Review of The Story of Us
The Story of Us by Dani Atkins is a skillfully written story about deep friendships, tragic loss, and finding your true happily-ever-after.
The book is about Emma, who is about to get married to her childhood and family friend, Richard. On the night of her hen party (bachelorette party), Emma and her friends are involved in a horrific car accident. Emma is quite literally saved from the wreckage by Jack, a passerby who happens upon the accident. It was quite a powerful and intense way to begin a novel.
After the accident, Emma and Jack realize that they have lived through something horrific and life-changing. It is a bond that Emma will rely on to get through her postponed wedding, helping with her friend's funeral, and issues with her own family. Her connection to Jack is lasting and deep, but Emma is still engaged to someone else. While it may sound like a love triangle of sorts, she does not cheat on her fiancé, nor is this a case of insta-love. Emma may have a bit of a hero complex when it comes to Jack, but he is the only one who truly understands the events that took place.
Emma is a strong character, but there were times where I felt like she was a little too wishy-washy. She seemed a little 'two steps forward, three steps back' when it came to making decisions or life choices. While she is a dutiful daughter and girlfriend, always putting others first, at times she seemed like a bit of a doormat. Also, there are clues about the secret and betrayal littered throughout the book, but Emma is too blind and devastated to really see them.
For the record, Richard may be one of the most annoying characters ever. However, Jack is an amazing guy. Not only is he a hero, but he is also funny, caring, and patient when it comes to Emma. (It must also be said that Monique, Emma's boss, is the best character in the whole book!)
The final five or six chapters were the best part of the whole book, and I reread them several times. The entire story is beautifully written, emotional, and dramatic. Overall, it was a good book and I would definitely read this author again.