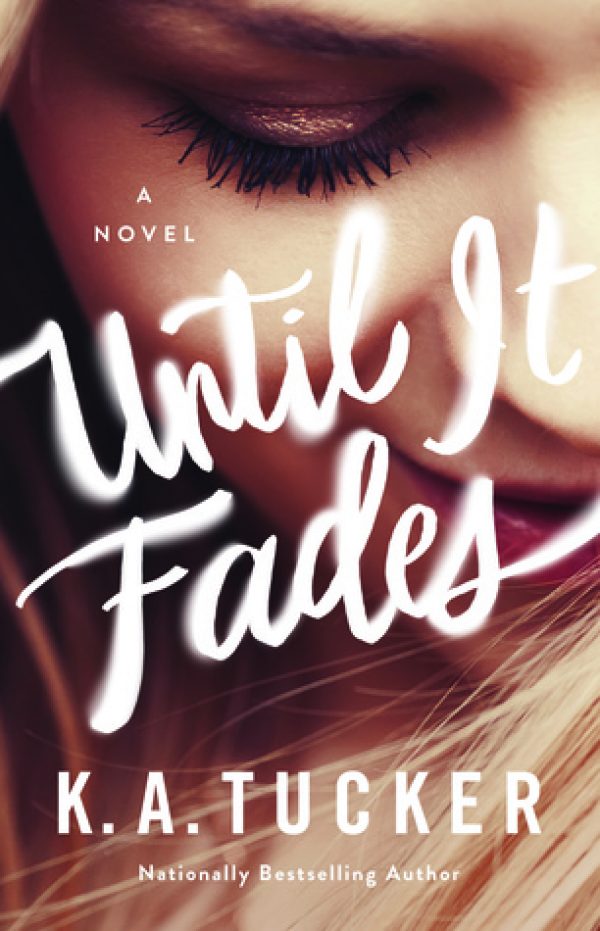 Twenty-four-year-old truck stop waitress and single mother Catherine Wright has simple goals: to give her five-year-old daughter a happy life and to never again be the talk of the town in Balsam, Pennsylvania (population three thousand outside of tourist season). 

And then one foggy night, on a lonely road back from another failed date, Catherine saves a man's life. It isn't until after the police have arrived that Catherine realizes exactly who it is she has rescued: Brett Madden, hockey icon and media darling.

Catherine has already had her fifteen minutes of fame and the last thing she wants is to have her past dragged back into the spotlight, only this time on a national stage. So she hides her identity. It works. For a time.

But when she finds the man she saved standing on her doorstep, desperate to thank her, all that changes. There's an immediate connection, and it's more electric than the bond of two people who endured a traumatic event. It's something neither of them expected. Something that Catherine isn't sure she can handle; something she is afraid to trust.

Because how long can an extraordinary man like Brett be interested in an ordinary woman like Catherine…before the spark fades?
Note: Clicking links on this site will take you to the retailer's purchase page.
Totally Bex is a participant in the Amazon Services LLC Associates Program, an affiliate advertising program designed to provide a means for us to earn fees by linking to Amazon.com and affiliated sites.

Until It Fades starts out as the story of a poor, hardworking girl who meets a famous athlete under dire circumstances, but then turns into a charming and small-town fairytale with everything you love about a KA Tucker book. The characters are relatable, the writing is excellent and on par with what you expect from Tucker, and the slow-burning romance that I love to devour was both swoony and satisfying.
Catherine is a young, single mother, working in a diner to make ends meet.  She's lived through a traumatic experience that left her the talk of the town and she's just trying to do her best to keep her head down, live her life, and care for her young daughter.  After a disastrous blind date, Catherine finds herself on a winding and foggy road and comes upon the car accident that will change her life forever.  She's hailed a hero and is thrust into the limelight once again, so the privacy she worked hard to achieve is thrown out the window.  Saving Brett Madden, NHL superstar, is the best and worst thing that has ever happened to her.
Brett Madden's life is irrevocably changed on a dark country road when he is in a horrible car accident.  He literally owes his life to a petite waitress who found the strength to pull him out of the wreckage.  Once he leaves the hospital, he can't wait to meet his hero and is surprised by stranger who saved his life.  They have a bond that can't be broken, no matter how much Catherine wishes she could return to her previously quiet life.
I truly enjoyed this story, from Catherine's act of heroism to the aftermath of the accident.  Her selfless act, her resistance to fame, and her hesitance to rely on another person again make her an admirable, understandable, and down-to-earth character.  I loved not only her strength and her resilience, but also her moxie.  Catherine's had a rough go at life over the past seven years and I feel like the use of the flashbacks to high school really helped me understand her better. 
Meeting Brett is a once-in-a-lifetime experience for someone like Catherine.  I could totally see how starstruck she would be and Tucker portrayed that really well.  Brett may come from a completely different world, as a professional hockey player and the son of a famous actress, but he was so understanding, patient, and kind to Catherine.  He's definitely swoon-worthy material.   
The secondary characters add a bit of comic relief and levity to the story, which could have been a bit heavy and morbid without them.  Catherine's daughter is quite the handful and I found myself laughing out loud several times at the things that would pop out of her mouth.
Until It Fades is a sweet, romantic love story that reads like a fairytale.  My only complaint is that the pacing was a little slower than I'd like to see, but overall it was a charming and sweet love story between two people who prove over and over again that they are survivors.
Want more? Check out these posts!