I purchased my own copy of FLAT-OUT CELESTE by Jessica Park to read and review.  All opinions are my own.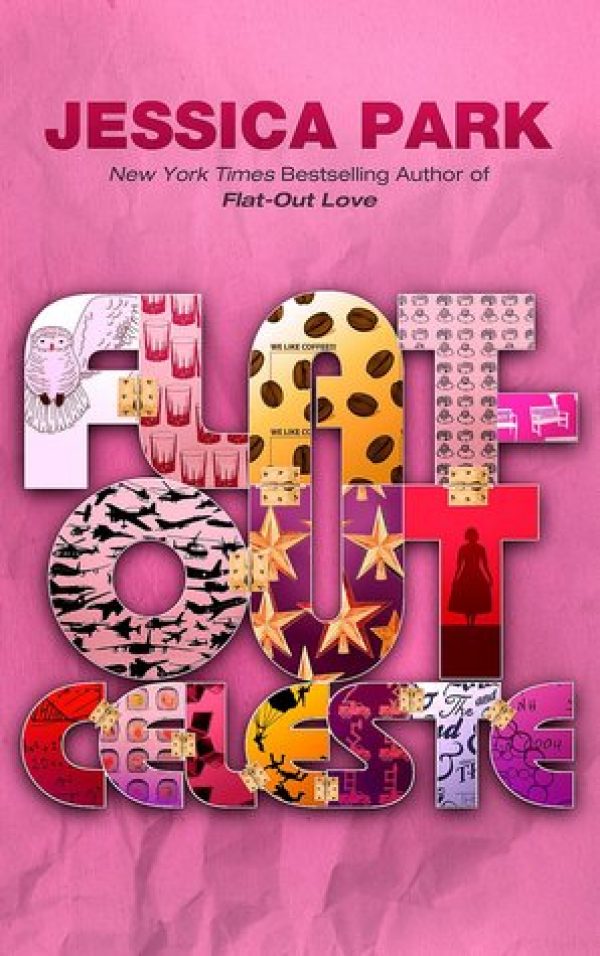 For high-school senior Celeste Watkins, every day is a brutal test of bravery. And Celeste is scared. Alienated because she's too smart, her speech too affected, her social skills too far outside the norm, she seems to have no choice but to retreat into isolation.

But college could set her free, right? If she can make it through this grueling senior year, then maybe. If she can just find that one person to throw her a lifeline, then maybe, just maybe.

Justin Milano, a college sophomore with his own set of quirks, could be that person to pull her from a world of solitude. To rescue her—that is, if she'll let him.

Together, they may work. Together, they may save each other. And together they may also save another couple—two people Celeste knows are absolutely, positively flat-out in love.

Whether you were charmed by Celeste in Flat-Out Love or are meeting her for the first time, this book is a joyous celebration of differences, about battling private wars that rage in our heads and in our hearts, and—very much so— this is a story about first love.
Note: Clicking links on this site will take you to the retailer's purchase page.
Totally Bex is a participant in the Amazon Services LLC Associates Program, an affiliate advertising program designed to provide a means for us to earn fees by linking to Amazon.com and affiliated sites.
Other books in this series:

Let me start off by saying that Jessica Park writes a story in a way that makes you forget that you are reading a book. Her characters truly jump off the page and become a part of your life. Matt, Julie, and Celeste are all back for more Flat-Out goodness in this beautiful story of first love, self-acceptance, and finding peace.
While Celeste was quirky and charming in Flat-Out Love, I absolutely adored her in Flat-Out Celeste. She has grown up to be an amazingly brilliant, painfully inept in social situations, and adorably high-strung young woman. Reading the story from her point of view was refreshing and definitely entertaining.
In the story, Celeste is a high school senior, with a lack of friends and social life, who yearns for the anonymity of a college campus. Realizing that college may end up being the same or worse than high school, she sets out to reinvent herself. After a couple of hilarious and disastrous adventures, she realizes that changing for conformity's sake may not be the answer.  Seriously, her failed attempt at becoming a yogini is worth the price of the book.  I laughed out loud several times during that chapter.
Once Celeste meets Justin, she begins to realize that her beliefs about her place in life are inherently flawed. As her most ardent supporter, he gives her the love and encouragement to embrace the things she can't change.  I thought Justin was the perfect complement to Celeste. Their whole relationship was one of growth and beauty.
By the time I was finished reading Flat-Out Celeste, I had the biggest smile on my face. It was the perfect ending to a perfect book. If you haven't read the Flat-Out series, you need to change that immediately!
Want more? Check out these posts!