I purchased a copy of LOVING MR DANIELS by Brittainy C Cherry to read and review. All opinions are my own.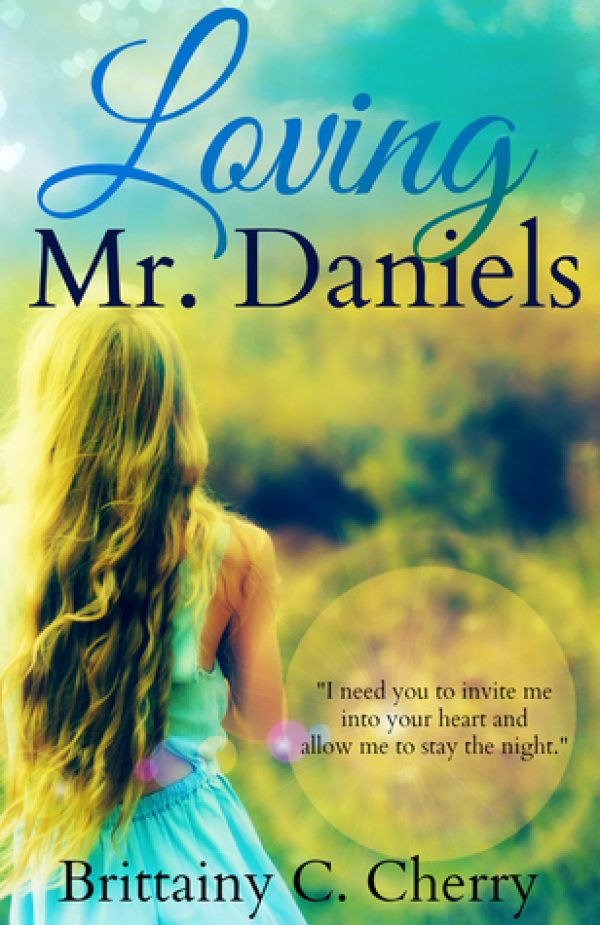 To Whom it May Concern,

It was easy to call us forbidden and harder to call us soulmates. Yet I believed we were both. Forbidden soulmates.

When I arrived to Edgewood, Wisconsin I didn't plan to find him. I didn't plan to stumble into Joe's bar and have Daniel's music stir up my emotions. I had no clue that his voice would make my hurts forget their own sorrow. I had no idea that my happiness would remember its own bliss.

When I started senior year at my new school, I wasn't prepared to call him Mr. Daniels, but sometimes life happens at the wrong time for all the right reasons.

Our love story wasn't only about the physical connection.

It was about family. It was about loss. It was about being alive. It was silly. It was painful. It was mourning. It was laughter.

It was ours.

And for those reasons alone, I would never apologize for Loving Mr. Daniels.

-Ashlyn Jennings
Note: Clicking links on this site will take you to the retailer's purchase page.
Totally Bex is a participant in the Amazon Services LLC Associates Program, an affiliate advertising program designed to provide a means for us to earn fees by linking to Amazon.com and affiliated sites.

Loving Mr. Daniels by Brittainy C Cherry is an honest, emotional, and deeply-felt love story about Daniel and Ashlyn–a teacher and his student. 
When it comes to forbidden romances, particularly between teachers and students, there is a fine line between 'done right' and 'eww'. Thankfully, Brittainy Cherry handled this storyline gracefully. 
With the captivating prose and the depth of the emotion, you could almost forget that this was a forbidden romance. (Ashlyn is 18, in case you are wondering.)
Daniel and Ashlyn's story was both beautiful and bittersweet. A shared love of Shakespeare, more combined loss to last a lifetime, and a longing to help each other heal bonds them together. 
Forgiveness, moving forward, and remembering how to live again are truly the heart of this story.
The supporting characters were also entertaining, strong, and integral to the story. They were almost as important as the main characters. 
The siblings Ashlyn lives with, Hailey and Ryan, showed that everyone has pain, battles, and demons in their life to overcome and persevere. They were looking for love and acceptance, just like Daniel and Ashlyn.
I laughed, I cried buckets of big, fat, ugly tears, and then I had a smile on my face again at the end. I was on a serious emotional roller-coaster with this book.  I honestly don't think you can read this story without having an intense reaction.
Loving Mr. Daniels was one of my favorite reads of 2014, and I would thoroughly recommend it to anyone who loves a complex and emotional story.
Want more? Check out these posts!