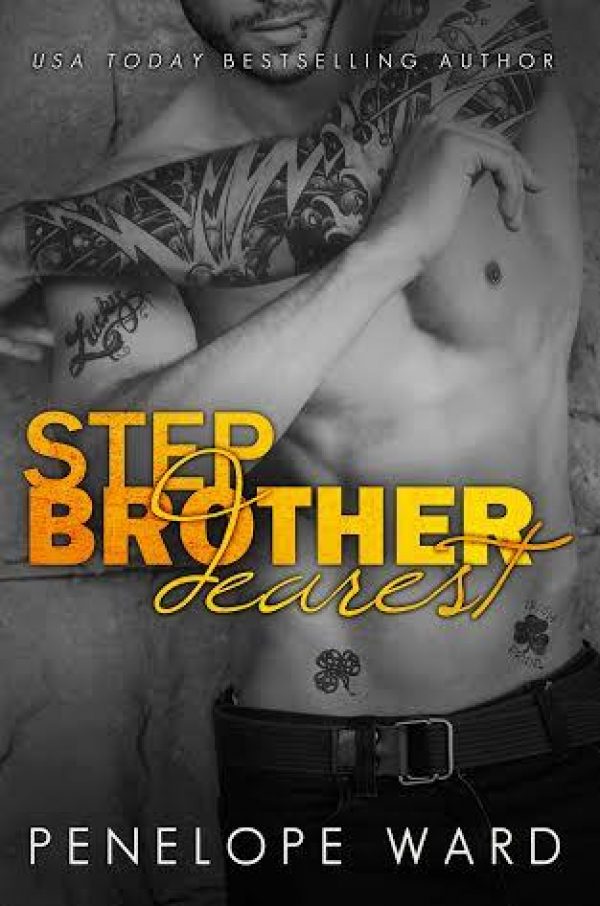 You're not supposed to want the one who torments you.

When my stepbrother, Elec, came to live with us my senior year, I wasn't prepared for how much of a jerk he'd be.

I hated that he took it out on me because he didn't want to be here.
I hated that he brought girls from our high school back to his room.
But what I hated the most was the unwanted way my body reacted to him.

At first, I thought all he had going for him were his rock-hard tattooed abs and chiseled face. Then, things started changing between us, and it all came to a head one night.

Just as quickly as he'd come into my life, he was gone back to California.

It had been years since I'd seen Elec.

When tragedy struck our family, I'd have to face him again.

And holy hell, the teenager who made me crazy was now a man that drove me insane.

I had a feeling my heart was about to get broken again.
Note: Clicking links on this site will take you to the retailer's purchase page.
Totally Bex is a participant in the Amazon Services LLC Associates Program, an affiliate advertising program designed to provide a means for us to earn fees by linking to Amazon.com and affiliated sites.

Stepbrother Dearest by Penelope Ward is a sizzling, yet emotional, second-chance love story about step-siblings Elec and Greta.  While step-sibling relationships are a somewhat taboo topic, this book is first and foremost a romance novel.  The relationship between Elec and Greta is in no way handled salaciously.
I thoroughly enjoyed the writing, the dialogue, and the conclusion of this story. At the beginning of the book, Elec's hot and cold attitude toward Greta just about gave me whiplash, but I really enjoyed their love-to-hate-each-other banter. There were some really good one-liners and pun-filled texts to enjoy, and I found myself laughing several times.  While some parts of the story had me laughing, there were others that were truly heartbreaking. You feel every emotion–discomfort, sadness, jealousy–right along with Greta (the book is told from her point of view).
Although I loved the story, I felt like Greta could have had a little more self-respect when it came to her relationship with Elec. She seemed to be waiting for any crumb of attention Elec would throw her way. However, I understood where she was coming from—I just think she should have made him work a little harder for her love.
Stepbrother Dearest is one of my favorite books of the year. It checked all of my boxes for things I look for in books, and I would highly recommend it. I am definitely looking forward to reading more books by Penelope Ward.
Want more? Check out these posts!