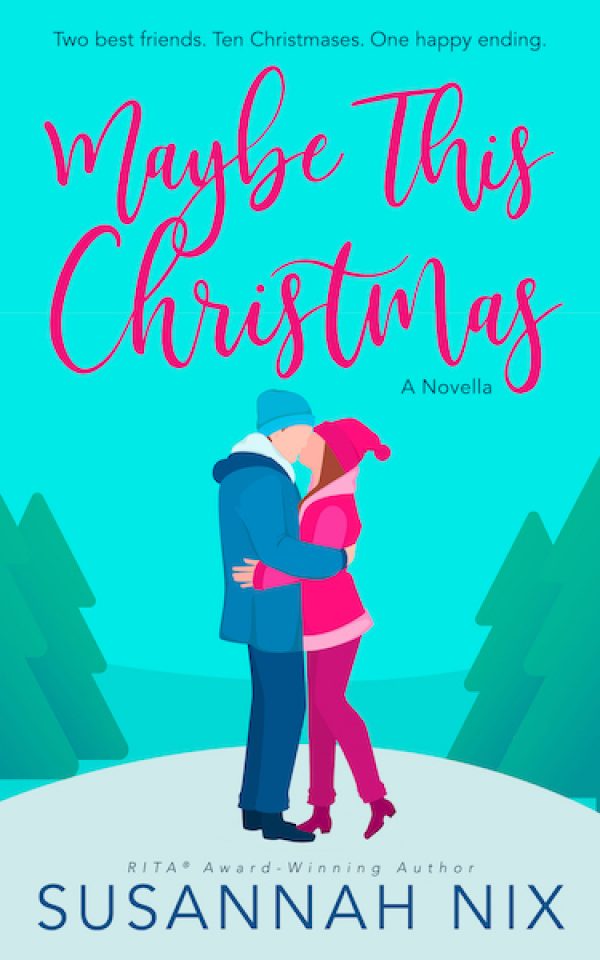 Two best friends. Ten Christmases. One happy ending.

When best friends Alexandra and Lucas share a first kiss on Christmas night their senior year of high school, it feels like the best years of their lives are ahead of them.

Then Alex goes off to college, and Lucas stays behind to work at his dad's construction business in the small beach town where they grew up. Life, as they say, happens. And somewhere along the way these two high school sweethearts find they don't have as much in common as they once did.

Lucas's life is on Beaufort Island, and Alex is all about getting away and moving on. So he makes one of the hardest decisions of his life and lets her go.

But every year when Alex comes home for the holidays, fate conspires to reunite the two former lovebirds on Christmas Day. Year after year, through good times and bad, Lucas and Alex meet up, catch up, and reconnect on the anniversary of their first kiss.

Is it too much to hope that one year they'll find their way back to each other permanently?

Maybe even this Christmas.
Note: Clicking links on this site will take you to the retailer's purchase page.
Totally Bex is a participant in the Amazon Services LLC Associates Program, an affiliate advertising program designed to provide a means for us to earn fees by linking to Amazon.com and affiliated sites.

Maybe This Christmas is the perfect title for this holiday-themed novella. It essentially takes 10 Christmases for Alexandra and Lucas to go from best friends to more-than-friends, grow apart, and finally, come back together again. Every chapter starts with a new Christmas and I kept hoping that maybe this one would be the one where they got it all together.​
There's so much packed into just over 100 pages—friendship, sacrifice, patience, turmoil, life-changing decisions, and finally happiness. I'm amazed by how emotionally involved I became in these characters' lives. I couldn't rest easy until I knew they were going to have their HEA and how it happened.
If you're looking for a novella to help get you in the mood for the holidays or to help catch up on your reading goal for the year, definitely check out Maybe This Christmas!