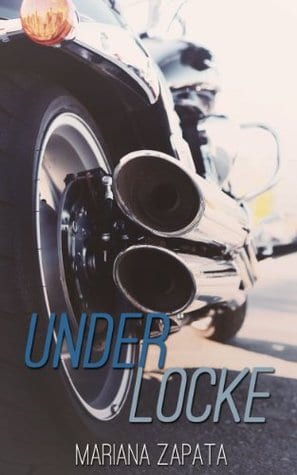 He was my boss, my brother's friend, a Widow, an ex-felon, and a man I'd seen casually with a handful of women. But he was everything that gripped me, both the good and the bad. Worst case scenario if things turned awkward between us, I could go somewhere else. I'd gotten over epic heartbreak before, one more wouldn't kill me.
—
After moving to Austin following six months of unemployment back home, Iris Taylor knows she should be glad to have landed a job so quickly… even if the business is owned by a member of the same motorcycle club her estranged father used to belong to. Except Dex Locke might just be the biggest jerk she's ever met. He's rude, impatient and doesn't know how to tell time.
And the last thing they ever expected was each other.
But it was either the strip club or the tattoo shop.
… she should have chosen the strip club.
—
"Babe, I've handpicked everythin' and everyone in here. I know what I want and I get what I want," he breathed. "And I keep what's mine."
Disclosure: Totally Bex is a participant in the Amazon Services LLC Associates Program, an affiliate advertising program designed to provide a means for us to earn fees by linking to Amazon.com and affiliated sites.