Thank you for the advanced copy of RAMSAY by Mia Sheridan.  All opinions are my own.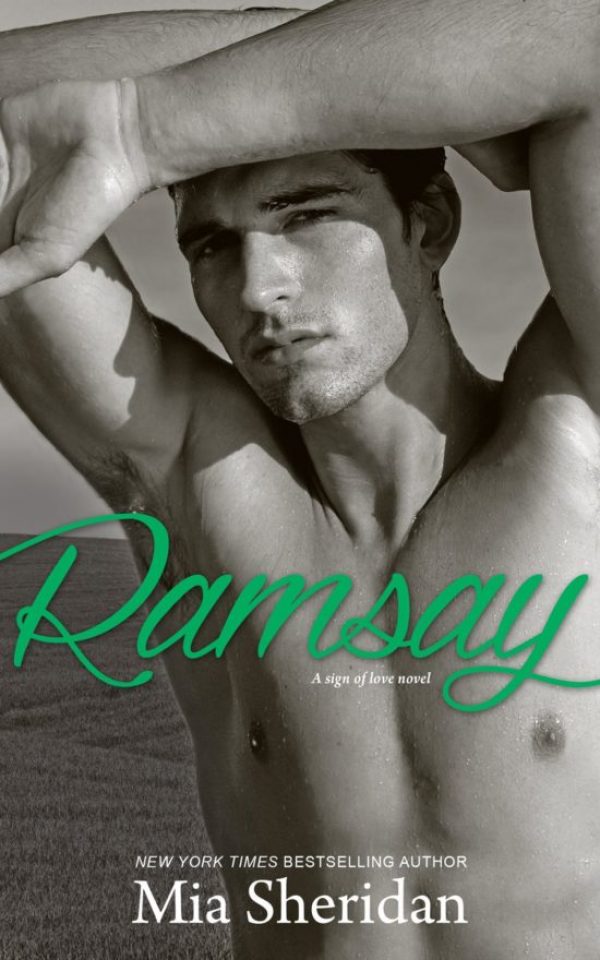 Lydia De Havilland is shocked when Brogan Ramsay suddenly reappears in her life. Several years before, Brogan was the son of her family's gardener, and the boy she hurt and betrayed. But Brogan is no longer the quiet, sensitive boy she remembers. Now he's a man—gorgeous, powerful . . . and seeking vengeance.

Brogan Ramsay can't let go of the memory of Lydia tricking him cruelly, leaving his heart shattered and his family penniless. And now he's back to destroy her family the way his was destroyed. There's only one problem . . . the girl who wounded him so badly years ago is now a woman who still has the power to render him breathless.

Ramsay is the story of betrayal and wrath, of the strength of regret and the power of forgiveness. It is the story of the thin veil between love and hate, and how more often than not, when we seek to inflict pain on others, the heart we wound is our own.


THIS IS A STAND-ALONE SIGN OF LOVE NOVEL, INSPIRED BY ARIES.
Note: Clicking links on this site will take you to the retailer's purchase page.
Totally Bex is a participant in the Amazon Services LLC Associates Program, an affiliate advertising program designed to provide a means for us to earn fees by linking to Amazon.com and affiliated sites.

I would love to be able to spend a few moments inside Mia Sheridan's head. Where does she come up with these stories? She tore out my heart with Archer's Voice, she blew my mind with Midnight Lily, and then she comes out with a book like Ramsay? I don't know how she does it.
Ramsay is a tale of unrequited love, tremendous loss, bitter revenge, and ultimately, well-earned redemption. The story has twists and turns that I wasn't expecting and had me on pins and needles from almost the first page.
Brogan Ramsay is the son of a gardener who worked for the De Havilland family. He always admired the daughter of the family, Lydia, from afar, pining for her to notice him. After an incident where she humiliates him, his family is thrown out on the streets with no money and no place to live. Brogan does everything he can to make money to support his father and sister, even though he is still a teenager. Several years and millions of dollars later, he puts a plan of revenge in action. Lydia's family is out of money, but that is the least of their problems when it comes to Brogan.
After seeing what Lydia does to Brogan, I enjoyed watching her get taken down a peg or two. However, I also realized that she had changed after the incident and grown into a woman who was much less self-absorbed. Her self-doubts were a little bit much, but I appreciated that she was worth forgiving.
Brogan went through so much from a young age and I really felt for him. He turned into a fine man, even though he was so bent on revenge. A lot of his problems could have been resolved with a little more communication, but I was rooting for him to wise up and figure out that revenge wouldn't make the past any different. He's the kind of tortured hero I like to see in romances.
I enjoyed Ramsay more than I thought I would, given the tension I was feeling the entire time. There is plenty of angst, but the romance and the second chances definitely made it worth the read. I love Mia's devious mind and I can't wait to see what she comes up with next!
Want more? Check out these posts!