5 Favorite Sports Romance Books
This post contains affiliate links. If you make a purchase using that link, I will receive a small commission from the sale at no additional cost to you.
Can we talk about sports romance books for a minute?  What is it about an athlete in a story that makes me go gaga and want to eat them up with a spoon?  Sports romance is like catnip to me and I just can't get enough.  
Whether it's a college sports romance or a professional athlete, I'll read just about any of sport romance as long as it has great writing and characters.
Here are my 5 favorite sports romances—both single books and series—in no particular order.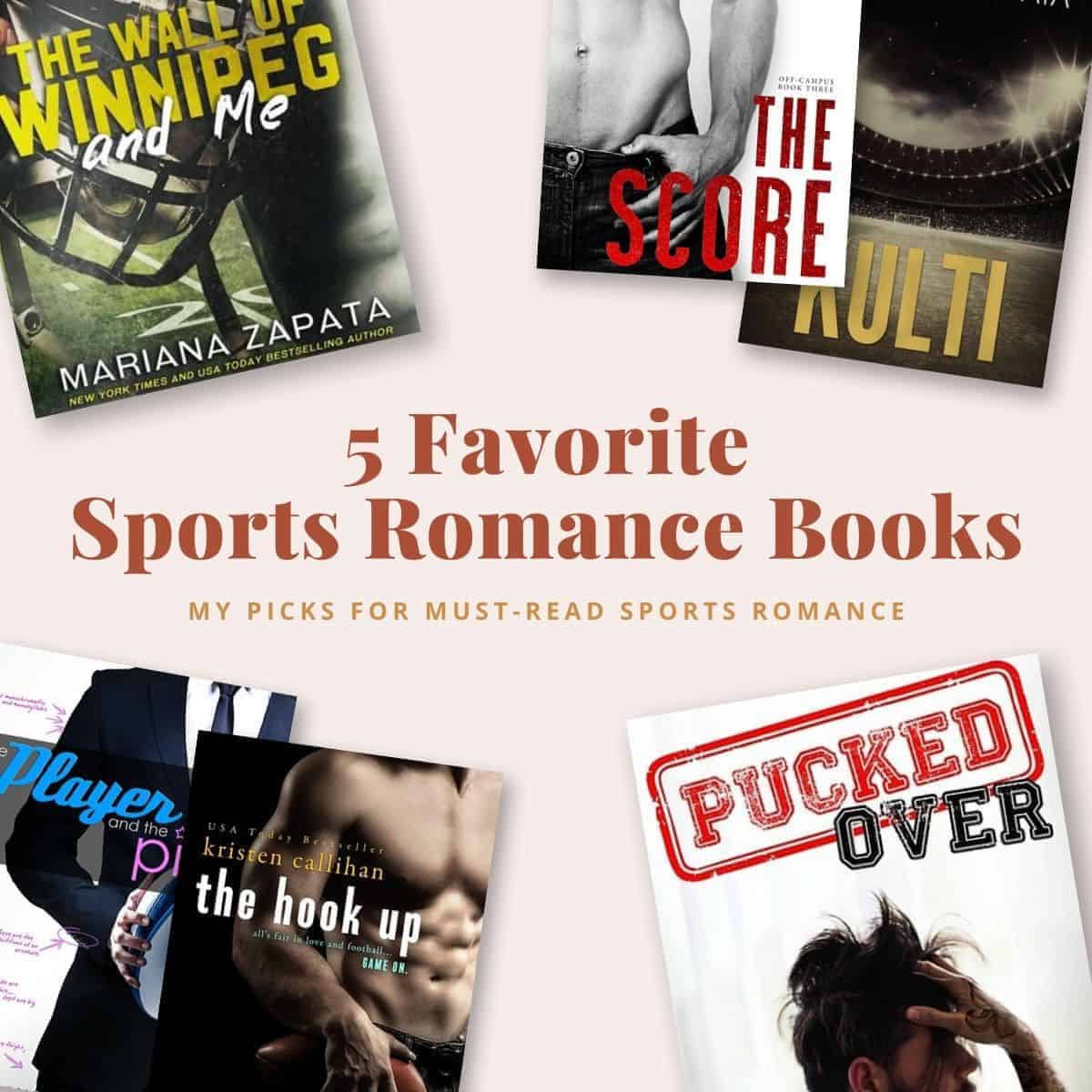 Note: When I originally wrote this post in 2016, these were my favorite sports romance books at that time. Although sports romance books have been added to my favorites list and a few of the series have expanded over the years, I still stand by my recommendations and the words written about each.
The Best Sports Romance Books and Series
As I mentioned in my review of Idol (read my review of Idol here), The Hook Up single-handedly brought me out of the biggest book funk ever.  It gave me butterflies and also ignited my love of sports romances, so I am a huge fan.  
The Hook Up and the remainder of this football series are so good and are probably my favorite in the sports romance sub-genre.  The writing and the characters are fantastic, and I can't recommend them enough.
This hockey series has everything I look for in books: awesome writing, intriguing storylines, and fantastic characters.  
There are a lot of college-aged shenanigans in all of these, but the characters grow so much in each book.  My favorite hero of the series is Dean in The Score (read my review of The Score here), though.  He's pretty yummy!
While these are not a series—they are two separate books about athletes.  The Wall of Winnipeg and Me is about a grumpy football player and Kulti is about a grumpy soccer player—however, both are slow burn romances with lots of banter and clever characters.  And both are excellent.
I have loved this series since the first page of Pucked.  Violet is my spirit animal and I love her so much.  She is inappropriate and has no filter, which may not be everyone's cup of tea, but it works for me.  Her relationship with Alex is awesome and so are her friends and family.  
The second book, Pucked Up, wasn't my favorite overall, but Pucked Over (read my review and an excerpt of Pucked Over here) and Forever Pucked definitely made up for it, and tie for my favorite of the series.
I don't know much about rugby, but I know that I love books about the players.  The Hooker and the Hermit is a favorite because I was able to identify with Annie, who is an introverted blogger (hmm, that sounds familiar!).  
I didn't think I would like The Player and the Pixie because the hero, Sean, is a major prick in the first book.  However, he completely redeems himself in the second (read my review of The Player and the Pixie here).  
Both are witty and funny, so I highly recommend them.
So, there you have my 5 favorite sports romance novels and series. Do you read sports romance books? Any favorites you would recommend?