Thank you for the advanced copy of SWEET CHEEKS by K. Bromberg.  All opinions are my own.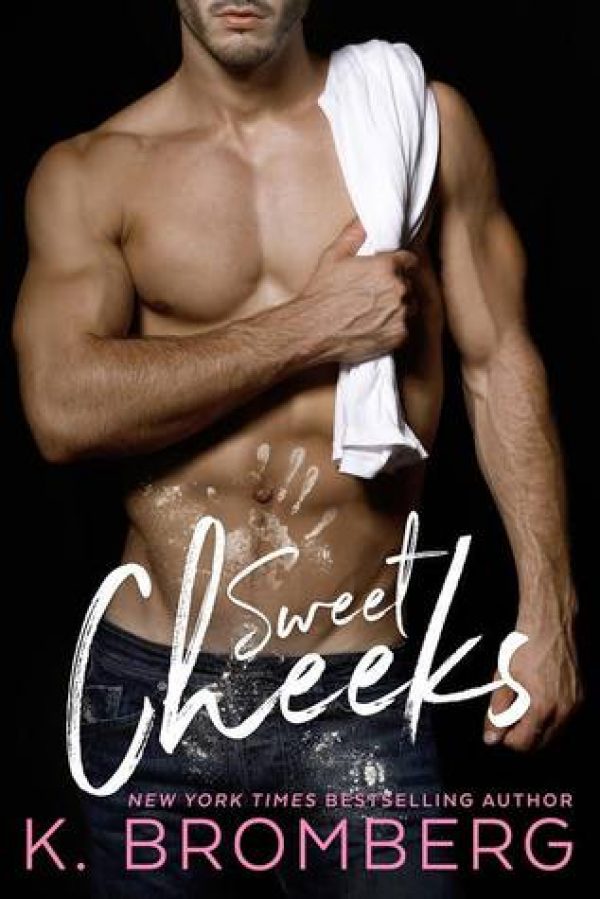 It all started with the invitation. To my ex-fiance's new wedding.

I should have ignored it.Thrown it away. Set it afire. But I didn't. I replied.

With a plus one.

And then my assistant accidentally mailed it.

Enter Hayes Whitley. Mega-movie star. The man who has captured the hearts of millions. But I gave him mine years ago. He was my first love. He was my everything. Right until he up and left to chase his dreams without so much as a simple goodbye.

When he showed up out of the blue ten years later, I should have known to steer clear. I should have rejected his offer to take me to my ex's wedding. I should have never let him kiss me.

But I didn't.

And now we're left wondering if the pieces of the life we once shared still fit together somehow. First loves are hard to forget. The question is, do we want to forget? Or do we risk the chance and see what happens next?
Note: Clicking links on this site will take you to the retailer's purchase page.
Totally Bex is a participant in the Amazon Services LLC Associates Program, an affiliate advertising program designed to provide a means for us to earn fees by linking to Amazon.com and affiliated sites.
Other books in this series:

Second-chance romance, brother's best friend, plus a Hollywood heartthrob?  Oh, yes, this book was right up my alley.  I thoroughly enjoyed Sweet Cheek's sweet and sexy romance, with an extra helping of tension and swoon on the side.
Saylor is a strong, independent woman who doesn't settle for less than she deserves.  After breaking off her engagement to the wrong guy, she gets an invitation to his wedding only months later.  This starts a chain reaction and brings her face-to-face with her childhood sweetheart and first love, Hayes.
Hayes left town for the bright lights of Hollywood without saying a word to Saylor.  He has a lot to make up for, but first, he has to get her to warm up to him again.  Once he breaks through her icy exterior, Hayes is able to talk her into attending her ex's wedding.  A weekend on a tropical island is exactly what they need and when the adventure and excitement really begin.
I loved the connection between Saylor and Hayes.  She's a genuine and lovable heroine, while he's is a dreamy swoon fest.  Even though there is plenty of water under the bridge between them, their reconnection is the best part.  They've both grown so much since they were high school and I enjoyed watching them get to know each other as adults.
Sweet Cheeks will melt your heart, make you believe in 'one true love', and leave you with a smile on your face.  It will also make you crave cupcakes like there's no tomorrow.  I hear we're going to get a story about Saylor's brother, Ryder, which gets a huge thumbs-up from me.  I'm already looking forward to more!
I hear my name. I think I do anyway, and it distracts me enough momentarily that Hayes is able to grab and pull me tighter into him, the cupcake now inches from my face.
We stare at each other in a silent standoff, hearts racing and eyes daring. His gaze flickers over my shoulder and then back to mine as I prepare myself for the smash.
But it doesn't come.
Instead, he eases up and only dabs the frosting against the tip of my nose.
I sigh in relief.
Then gasp out in shock.
Because Hayes's lips are on mine.
And not just a friendly peck. Not hardly. The hand that held the cupcake is now empty. Chocolate fallen by the wayside for a kiss. His fingers, sticky with frosting, are on my cheeks directing my face. But there's no thought of the frosting he'll get on my face or how funny it's going to look when we walk back to our villa because all I can think about is Hayes.
I could tell myself I part my lips—grant him access—because I'm winded and need to breathe, but that would be a lie. Because the minute his tongue dances against mine, all I want to do is drown in his kiss. In the familiarity of it. In the difference of it. The unexpectedness of it. The comfort of it. In everything about him.
Hayes Whitley is kissing me. Again.
Finally.
His fingers are possessive—on the underside of my jaw and the small of my back—and the soft groan he emits communicates everything his lips are expressing and more.
His taste consumes me. The chocolate on his tongue. The spark of desire. The lick of lust. The sense of calm riled up by an overload of emotion.
My hands slide up the plane of his back over skin heated by the sun and slick with frosting. His muscles bunch beneath my palms as he shifts the angle of the kiss.
His tongue tantalizes and torments. Begs me to want more with its tender caresses and then switches gear and demands me to keep pace. To allow him to possess and claim.
I feel in droves. Want. Need. Lust. More. Too much. Not enough. Don't ever stop. What am I doing?
It's just me.
And Hayes.
And the singular sensation of rightness he is making me feel. A sensation I don't think I had ever realized was missing since he'd left, but now know I'll never be able to live without.
Want more? Check out these posts!