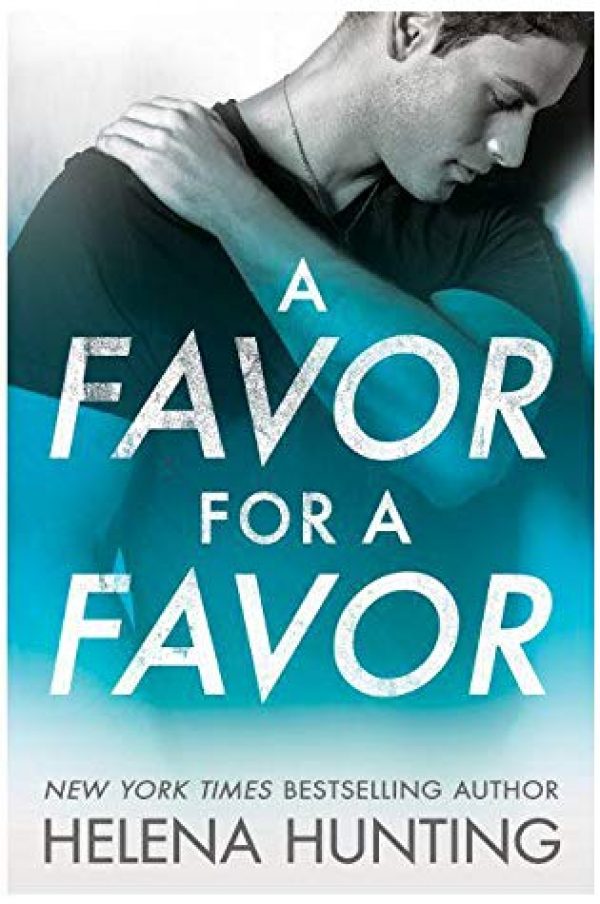 When I joined Seattle's NHL expansion team, I thought it was the start of something great. But nothing ever goes the way you expect. Take my introduction to my new neighbor. She came rolling in on the hot mess express at midnight, making a racket while she tried to get into my team captain's apartment. Did I mention that he's married to a woman who definitely was not her?

Imagine my surprise when I end up with an injury that has me out of the game for weeks, and she's the one to offer to help me. I should probably add that she's not the captain's mistress. She's his sexy, pastel-haired younger sister.

So we come up with an arrangement: she rehabs me so that I can get back on the ice sooner, and she can add a professional athlete that isn't her brother to her client list. Seems simple enough. As long as I can keep my hands to myself and my hormones in check.
Note: Clicking links on this site will take you to the retailer's purchase page.
Totally Bex is a participant in the Amazon Services LLC Associates Program, an affiliate advertising program designed to provide a means for us to earn fees by linking to Amazon.com and affiliated sites.
Other books in this series: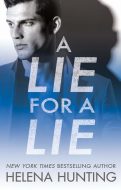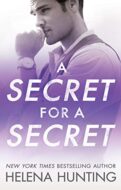 If you've been around these parts for any length of time, you may have seen me declare my love for Helena Hunting before.  I will try to restrain myself, but just know that I adore her as a writer and a person.  And this book?  I loved it.  The writing and characters are perfection, and I didn't want to see it end.
Stevie is RJ's feisty and somewhat filterless sister from A Lie for a Lie, and Bishop is his arch-nemesis teammate on the expansion team.  They have a very awkward introduction to one another, and the animosity only builds from there.  That may sound ominous, but trust me, it's hilarious. 
Stevie is a physical therapist and determined to make her own way without relying on her brother's influence.  She may be coming off of a bad breakup, but that doesn't stop her from torturing the hot but obnoxiously rude guy across the hall from her apartment.  Oh, and she has to work with the horrible ex who cheated on her.  Life isn't doing her any favors.
Bishop gets the wrong impression about Stevie right off the bat, and he's not afraid to let her know how he feels about her.  Unfortunately, he's very misinformed about who Stevie actually is, and his judgment is misplaced.  Bishop is grumpy on a good day, but when he's severely injured, he's desperate, so he strikes up a quid pro quo with Stevie, a favor for a favor: Stevie gets to treat a pro athlete for her resume, and Bishop gets back on the ice quicker.
Bishop and Stevie have some of the hottest chemistry I've read recently.  Their banter is razor-sharp, the cat and mouse games are delicious, and their denial of feelings for one another makes you want to smoosh them together through sheer force of will. 
I always seem to forget how much I love sports romance until I read one by Helena Hunting.  A Favor for a Favor is an excellent example of how enemies-to-lovers should be done, and truly showcases all of Hunting's strengths as a writer — not to mention, it has one of the most acrimonious slow burns ever.  I can't wait for the third book of the series!
"Say you were taking a woman to a formal work function. Would you get her flowers or something?" I've gone on my fair share of dates, had a few relationships, but I've never been one for hearts and flowers or any of that bull. I'm thinking I might need to do that with Stevie, though, since she's been screwed over pretty hard.
"Is this a date or a favor for a friend?"
"I guess she thinks I'm doing her a favor." At least that was the impression that I got when I offered to go with her.
"Is that actually what you're doing?"
"Yes and no."
"Can you give me a little more to go on?"
"Her ex is going to be there and I don't want her to go alone."
"You don't want her to go alone because you're worried he'll be a jerk or he'll try to take advantage of her?"
"Sure, yeah, that's part of the reason."
"Instead of me dragging the information out of you, why don't you lay it down for me?"
"So, Stevie—"
"Hold up, we're back to Rook's little sister?"
"Who else would I be talking about?"
"I thought you said there isn't anything going on between you, and now you're taking her to some kind of work function? That's not a favor; that's a date. Does Rook know?"
"It's none of his damn business."
"I'm not sure he'll see it that way."
"Well, he doesn't have control over her or what she does, or what I do." I'm agitated now. "She's not going to that thing alone. I don't trust that ex of hers, and I don't want her to end up in a situation she doesn't like."
Kingston tips his head to the side. "Dang."
"What?"
"You like her."
"Well, yeah, I like her." What's not to like? She's gorgeous, and she's funny and feisty; her body is rockin'; and she's fun to be around, super chill, and genuinely selfless.
"Like you actually want to date her, though."
I shrug, because what am I going to say? The answer to that is yes, I want to date her, but the timing needs to be right. "I don't want the ex thinking he has another chance."
"You really love complicated situations, don't you?"
"They just tend to find me, is all."
"When's this event you're supposed to take her to?" King asks.
"Saturday."
He frowns. "We get back at noon on Saturday."
"It's in the evening."
"You better hope our flight isn't delayed."
I hadn't considered a delay. The only reason that would happen is if the weather isn't good. "It doesn't start until five. I should have plenty of time to get home and throw a suit on."
Kingston nods and taps restlessly on the edge of the pool. "So would you call this your first date?"
"We hang out all the time."
"'Hang out' meaning what?"
"Other than PT sessions, we watch hockey, eat pizza, stuff like that."
Kingston blinks several times in rapid succession. "That's it?"
"I pick her up from work a lot."
"Have you ever bought her flowers before? Brought her any gifts?"
"I brought her over an aloe plant once. But, like I said, it hasn't been like that." I don't get why he's so hung up on the flowers.
"Again, please try not to take offense, but are you sure you haven't inadvertently put yourself in the friend zone?"
"How do I know if I'm in the friend zone?" I haven't had a lot of friends who are girls. Actually, I don't think I've ever had a friend who's a girl who isn't related to me. And I only have two female cousins, whom I see a couple of times a year at family functions. They're significantly younger than me, so mostly I avoid them.
It's Kingston's turn to blow out a long breath. "If you put your arm around her and she gets all snuggly but doesn't try to take it any further, it could mean you're in the friend zone."
I don't know what my expression must be, but the panic I feel inside quite possibly reaches my face. I feel like it should be obvious that I'm interested. A guy doesn't spend endless hours with a gorgeous woman who combines weird pizza toppings for sh!ts and giggles. But then again, I haven't attempted to make a move on her since the almost-kiss. And any conversation I've tried to have with her about it has been shut down. In fact, she wants to pretend it didn't happen. I hadn't considered that this might be because she actually didn't want it to happen at all. She seemed just as into it as I was. Or maybe I've been misreading the whole thing. "If I'm in the friend zone, how the hell do I get out?" 
Want more? Check out these posts!