Thank you for the advanced copy of PUCKED UNDER by Helena Hunting.  All opinions are my own.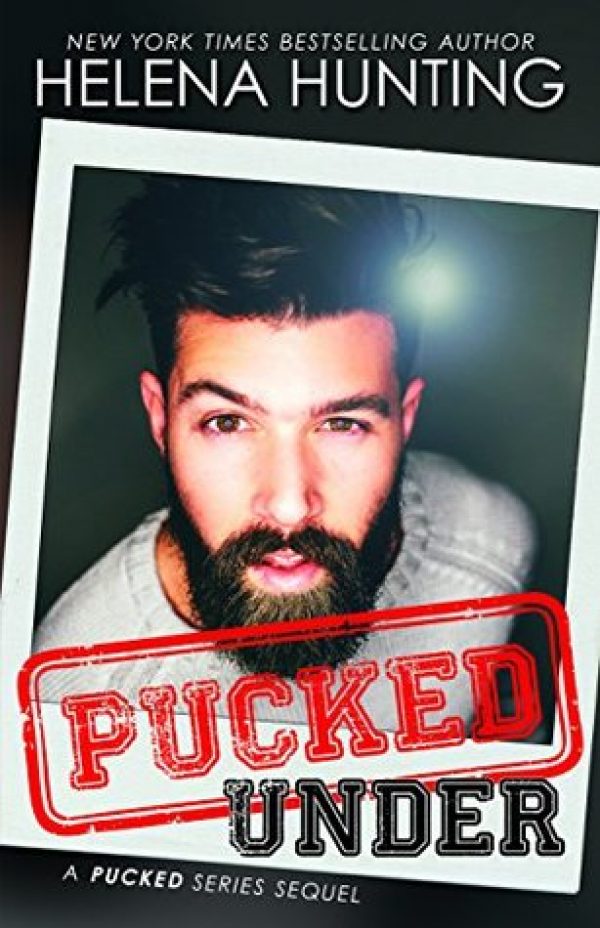 Randy Ballistic and Lily LeBlanc are head-over-heels, bed-breakingly, screaming orgasmically in love. But even they have their challenges, mostly outside of the bedroom.

With the off-season coming to a close and the boys gearing up for training camp, one more weekend of fun is the perfect way to welcome the new season.

The entire crew piles into vehicles and drives to Alex and Violet's Chicago cottage for a few days of relaxation—and hopefully a chance for Randy to shake the anxiety that's been plaguing him.

Accidental wardrobe malfunctions, typical Violet inspired overshares, and a whole lot of private time round out the perfect weekend getaway.

But the moment they return to the city all of Randy's angst resurfaces with the arrival of a surprise houseguest.
Note: Clicking links on this site will take you to the retailer's purchase page.
Totally Bex is a participant in the Amazon Services LLC Associates Program, an affiliate advertising program designed to provide a means for us to earn fees by linking to Amazon.com and affiliated sites.
Other books in this series:

I am such a huge fan of this series!  I've read each book and then downloaded the audiobooks to listen to when I am on the road.  It's one series that I can read over and over again and never get tired of.  
It's laugh-out-loud funny and my inner 12-year-old loves the crude humor.  (I get that it isn't for everyone, but if you love romantic comedies, I highly recommend this series!)
Pucked Under is a continuation of Randy and Lily's story and the entire gang is back for more sexy times and shenanigans, starting from the very first page.  Lily and Randy have a very physical relationship, but it works for them.  
However, Randy is so concerned that he is going to repeat the sins of his father that he becomes needy, almost to the point of smothering Lily.  The fact that Sunny and Miller are accidentally pregnant doesn't help with his freak out.  
This book delves deeper into Randy and Lily's backgrounds and shows us why they are the way they are.
Pucked Under is a fast read, but one that I thoroughly enjoyed from start to finish.  I love the sweet and sexy, funny and crude, and the vulnerability and passion.  
Seeing a deeper side of two of my favorite characters of the series was the best part.  I can't wait to see what is next from Helena Hunting and the Pucked world!
Want more? Check out these posts!