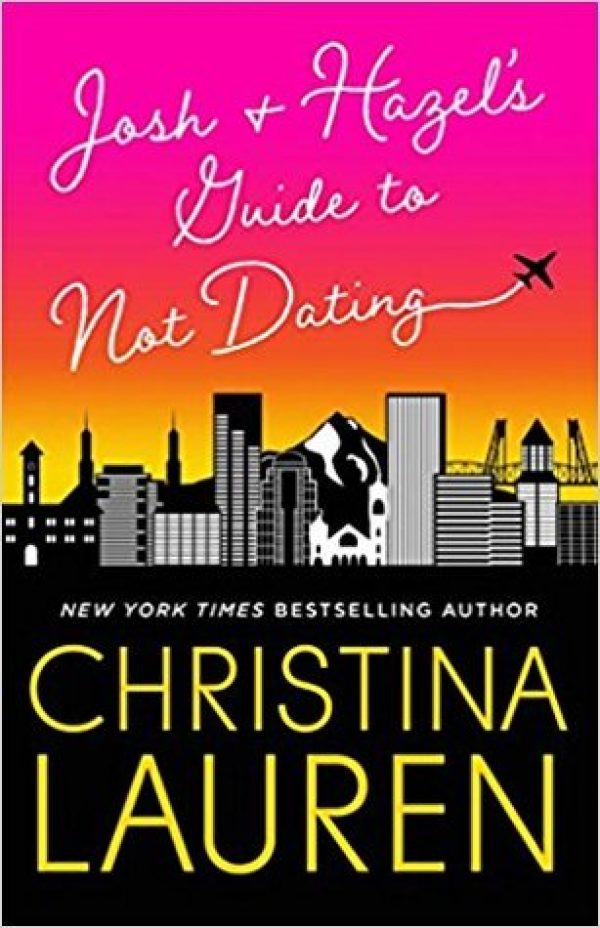 Hazel Camille Bradford knows she's a lot to take—and frankly, most men aren't up to the challenge. If her army of pets and thrill for the absurd don't send them running, her lack of filter means she'll say exactly the wrong thing in a delicate moment. Their loss. She's a good soul in search of honest fun.

Josh Im has known Hazel since college, where her zany playfulness proved completely incompatible with his mellow restraint. From the first night they met—when she gracelessly threw up on his shoes—to when she sent him an unintelligible email while in a post-surgical haze, Josh has always thought of Hazel more as a spectacle than a peer. But now, ten years later, after a cheating girlfriend has turned his life upside down, going out with Hazel is a breath of fresh air.

Not that Josh and Hazel date. At least, not each other. Because setting each other up on progressively terrible double blind dates means there's nothing between them…right?
Note: Clicking links on this site will take you to the retailer's purchase page.
Totally Bex is a participant in the Amazon Services LLC Associates Program, an affiliate advertising program designed to provide a means for us to earn fees by linking to Amazon.com and affiliated sites.
Josh and Hazel's Guide to Not Dating

Holy forking shirt, I've died and gone to heaven!  Not only is Josh and Hazel's Guide to Not Dating one of THE BEST books of the year, it's by far my new favorite from Christina Lauren (and I've read a lot of their books).  When I love a book this much, I find it so hard to put my feelings into words–I feel like Hazel would appreciate an interpretive dance or a hand-painted macaroni diorama instead.
Speaking of Hazel, she's an eccentric, quirky, and adorably lovable heroine.  But the best part is, she's completely unapologetic about it.  I love that she didn't plan to, or even want to, change herself for a man to fall in love with her.  She wanted someone who would love her because of who she was and that was that.  The authors' approach to a woman like Hazel is so delightfully refreshing and I want more characters just like her. 
Josh is literally the complete opposite of Hazel: he's grounded, she's a free spirit; he's a realist, she's a dreamer, and so on.  For Josh, being friends with someone with such a big personality may have been overwhelming at times, but he just accepts Hazel for who she is and rolls with it.  He's a man of few words, but his self-assured strength and unwavering supportiveness are the things that make such an amazing hero.
Needless to say, I read the entire thing with a grin I couldn't contain, both from the non-stop humor and the sheer bundle of joy that is this story.  The characters are so endearing, the writing so stellar, and the story so dreamy, it grabbed me by the heart and wouldn't let go.  I could probably ramble on for about ten more paragraphs, so I'm going to stop myself and just tell you, READ THIS BOOK!
Want more? Check out these posts!