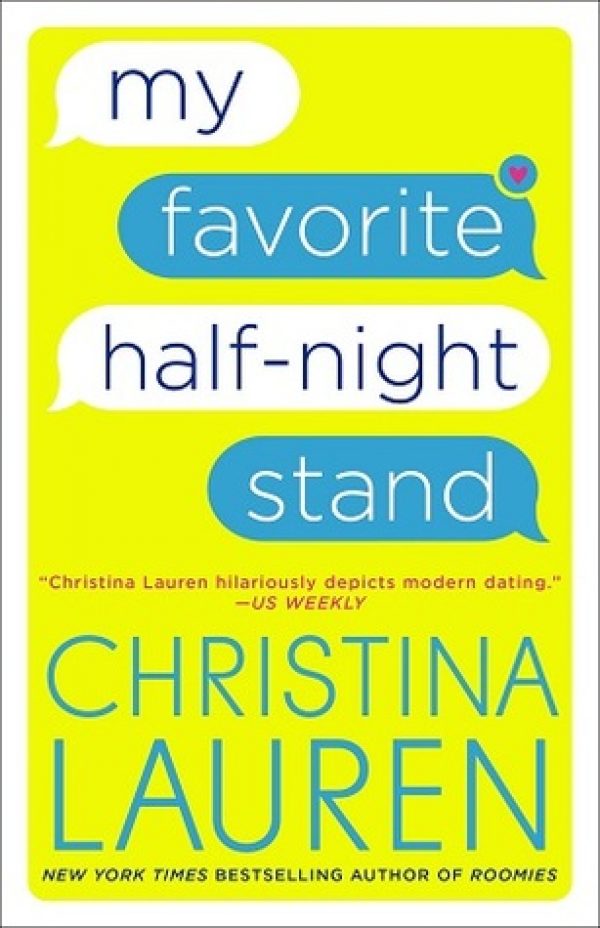 Millie Morris has always been one of the guys. A UC Santa Barbara professor, she's a female-serial-killer expert who's quick with a deflection joke and terrible at getting personal. And she, just like her four best guy friends and fellow professors, is perma-single.

So when a routine university function turns into a black tie gala, Mille and her circle make a pact that they'll join an online dating service to find plus-ones for the event. There's only one hitch: after making the pact, Millie and one of the guys, Reid Campbell, secretly spend the sexiest half-night of their lives together, but mutually decide the friendship would be better off strictly platonic.

But online dating isn't for the faint of heart. While the guys are inundated with quality matches and potential dates, Millie's first profile attempt garners nothing but dick pics and creepers. Enter "Catherine"—Millie's fictional profile persona, in whose make-believe shoes she can be more vulnerable than she's ever been in person. Soon "Catherine" and Reid strike up a digital pen-pal-ship…but Millie can't resist temptation in real life, either. Soon, Millie will have to face her worst fear—intimacy—or risk losing her best friend, forever.

Perfect for fans of Roxanne and She's the Man, Christina Lauren's latest romantic comedy is full of mistaken identities, hijinks, and a classic love story with a modern twist. Funny and fresh, you'll want to swipe right on My Favorite Half-Night Stand. 
Note: Clicking links on this site will take you to the retailer's purchase page.
Totally Bex is a participant in the Amazon Services LLC Associates Program, an affiliate advertising program designed to provide a means for us to earn fees by linking to Amazon.com and affiliated sites.
My Favorite Half-Night Stand

Can men and women ever truly be 'just friends'?  And what happens if you give in to one glorious night of temptation?  That's exactly what My Favorite Half-Night Stand by Christina Lauren tackles, along with the added twist of online dating thrown in.
Mille and Reid are best friends and professors at the same school.  Even though they are social, they've never really thought of one another as a potential love interest.  They get along well and have chemistry, so why not?  After an ill-advised alcohol-induced 'half-night stand', Millie and Reid have to navigate the pitfalls of best friends crossing the line into more and trying to maintain their relationship with each other as well as the guys within their circle.
Reid is an easy-going guy looking for more than just a superficial relationship and Millie is a closed book when it comes to anything personal.  When the group decides that they need to find dates for a university event, they turn to the world of online dating.  Instead of giving their budding physical relationship a go, Reid and Millie agree to try to find a potential love interest through an app.  And herein lies the problem—Reid and Millie don't necessarily want to date other people, but they can't figure out if their relationship will work in the long run.
While I enjoyed most of My Favorite Half-Night Stand, I have to be honest and say that it isn't my favorite CLo book ever.  After the utterly amazing Josh and Hazel's Guide to Not Dating (read my review here), I feel like my expectations were set at an all-time high and it's hard to say whether that influenced my overall feelings for Millie and Reid.  I despise the idea of catfishing a friend and that's essentially what Millie does to poor, unassuming Reid.  I totally understand that Millie is emotionally stunted, but that seemed low even for her.
In short, the writing is stellar as usual and the characters as quirky as ever, so I really wish I could have overlooked the problems I had with the lying (and the continuing to lie) to your so-called best friend(s).  I know that I'm in the minority with this opinion, so I highly recommend checking out Half-Night Stand and deciding for yourself. 
Want more? Check out these posts!