Thank you for the advanced copy of MOONSHOT by Alessandra Torre.  All opinions are my own.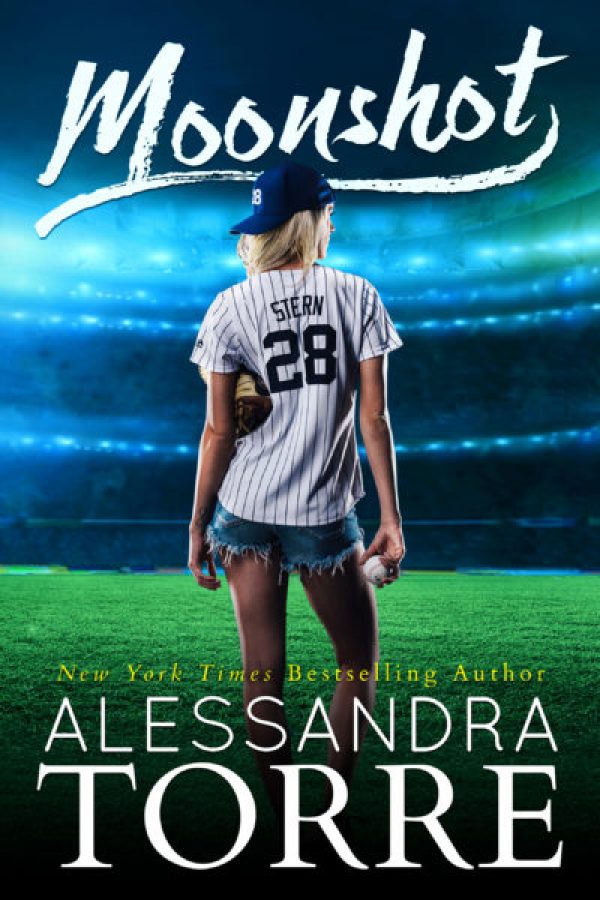 Baseball isn't supposed to be a game of life and death…

The summer that Chase Stern entered my life, I was seventeen. The daughter of a legend, the Yankees were my family, their stadium my home, their dugout my workplace. My focus was on the game. Chase… he started out as a distraction. A distraction with sex appeal poured into every inch of his six foot frame. A distraction who played like a god and partied like a devil.

I tried to stay away. I couldn't.

Then, the team started losing.
Women started dying.
And everything in my world broke apart.
Note: Clicking links on this site will take you to the retailer's purchase page.
Totally Bex is a participant in the Amazon Services LLC Associates Program, an affiliate advertising program designed to provide a means for us to earn fees by linking to Amazon.com and affiliated sites.

If you've ever read a book by Alessandra Torre, you know that she brings strong characters, intense stories, and passionate sexual tension. Moonshot is exactly that.  What starts out as a sweet first-love story, quickly turns into a thrilling and suspenseful page turner. I couldn't read it fast enough!
Tyler Rollins is the daughter of a baseball legend and has baseball flowing through her veins.  She knows everything about baseball and travels with the Yankees everywhere they go.  Ty is also beloved and protected by all of the teammates, so when bad-boy Chase Stern is traded to the team, she has everyone watching over her.
Chase is a rock star on the field.  He's in demand, but his reputation isn't great.  He's the last thing someone like Ty needs, but he can't help himself when it comes to her.  Their love affair is very sweet, as first loves should be.  Until a life-altering mistake is made, they seem to have the perfect relationship.  There are devastating consequences for both Ty and Chase, neither of them left unscathed.
In addition to the young love between Ty and Chase, there is an element of suspense that is woven into the story.  This sub-story is what left me riveted to my Kindle, madly flipping pages to get answers.   I also had to find out what would happen between Chase and Ty, if true love would persevere in the end.
So, you may be wondering why I didn't give Moonshot five stars.  At first I felt like couldn't fully connect with the characters and the multiple POVs were a bit confusing to follow at times.  However, that didn't take away from my overall enjoyment of the story by any means.  Torre is a fantastic storyteller and Moonshot is a fantastic summer read.
Want more? Check out these posts!