Thank you for the advanced copy of WICKED RIDE by Sawyer Bennett.  All opinions are my own.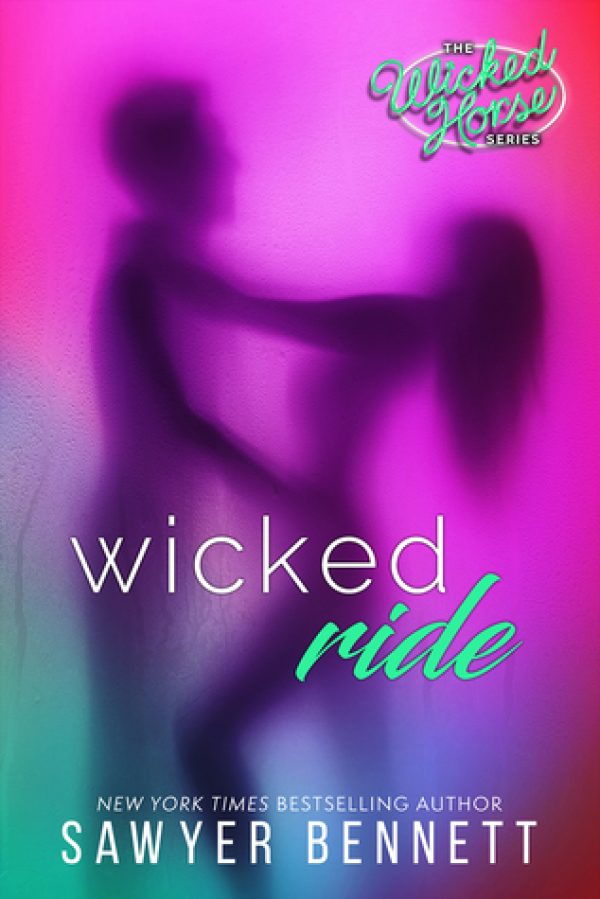 I think this woman may be the death of me. A dire prediction, but probably true.
Probably true because she's not mine to have and I'll probably take her, even at the risk to my own safety. So many men slobbering to get a taste of her and only one, sweet, virginal girl to go around.
That's right.
She's a virgin.
Looking like a porcelain china doll that would break if not handled carefully. But I also know she's stronger than she looks.
She's a contradiction.
She's most likely my downfall.
Like I said, she'll probably be the death of me, but it's a risk I'm willing to take.
Note: Clicking links on this site will take you to the retailer's purchase page.
Totally Bex is a participant in the Amazon Services LLC Associates Program, an affiliate advertising program designed to provide a means for us to earn fees by linking to Amazon.com and affiliated sites.
Other books in this series:

It's official—I'm totally hooked on this series.  It just keeps getting better and better with each new book.  Sawyer Bennett brings the same heat and damaged characters looking for peace in Wicked Ride.  And what a ride it is!
Logan has always been a bit of an enigma to me. He's up for anything and everything (and everyone) at The Silo and out, but we've never really gotten to know him well. Color me intrigued.
Auralie is in a bad situation, but she is such a strong character.  I found her very interesting to say the least.  It was hard for me to get a read on both Auralie and Logan. 
However, I think that is the intention.  They are lying to everyone around them and each other.  Plus, you get their history in small bits and pieces, so there is an element of mystery to them.
Logan seems like such a 'normal' guy during the day when he is a fishing guide, but then you see how adventurous he is at The Silo.  I loved getting his backstory, so his behavior begins to make sense.  
I also enjoyed his interactions with Auralie.  They are so similar to each other and they each like to be in charge.  Together, they're electric.
Of course, the next book is Bridger's and the pièce de résistance for anyone who has read this series.  I can't wait to get the answers to all of my questions about him.  I'll be waiting with bated breath until then!
Want more? Check out these posts!