Thank you for the advanced copy of SOME SORT OF HAPPY by Melanie Harlow.  All opinions are my own.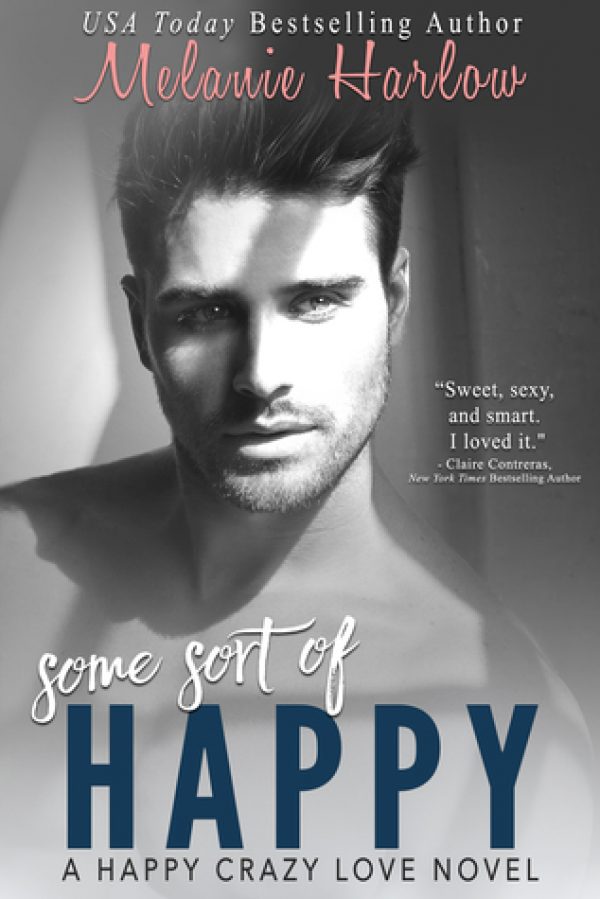 Skylar Nixon. She's even more beautiful than I remember. Ten years ago she was an impossible dream, and now she's right here in front of me, offering everything I ever wanted.
But happiness never lasts, not for someone like me.
I have to protect us both.
****
Sebastian Pryce. He's the most complicated, frustrating, beautiful man I've ever met, and my body craves his with a hunger I've never known.
My heart is his completely.
Why won't he let me in?
Note: Clicking links on this site will take you to the retailer's purchase page.
Totally Bex is a participant in the Amazon Services LLC Associates Program, an affiliate advertising program designed to provide a means for us to earn fees by linking to Amazon.com and affiliated sites.
Other books in this series:

Some Sort of Happy by Melanie Harlow is a sweet, swoony, and passionate story about Skylar and Sebastian. It is light-hearted and adorable, as well as very hot and a little angsty. In fact, I found it irresistibly charming.
Skylar is 27, has recently moved back in with her parents, and is licking her wounds from a failed acting career. She is feeling the pressure to get her life together and wants to find success in something–anything, really.  Skylar is having a very bad day when she runs into Sebastian. They went to high school together, but Skylar doesn't remember him. He's all grown up now, not the gawky teenager he used to be. They strike up a friendship that soon grows into more. However, something is holding Sebastian back from committing to a relationship with Skylar.
Seemingly polar opposites, Skylar is light and bubbly to Sebastian's moody and brooding. He is sweet, but his demeanor can turn on a dime. Since the book is written in dual points-of-view, you get to see exactly what is going on in Sebastian's head–and what we find there is so heartbreakingly sad. His thoughts aren't always "normal" or based on fact.  His fears are not justified.  However, I felt that they were portrayed in an honest and well written manner.
I really enjoyed both the story and the characters in this book. Harlow keeps the writing light-hearted (most of the time), but still makes you feel the emotional highs and lows of Skylar and Sebastian's relationship.  I also like that both characters are strong, patient, and loving with one another.  They grow so much through the book, both together as a couple and as individuals.
Some Sort of Happy is an endearing read with lots of passion and poignant moments.  It hits just the right notes of funny, emotional, sweet, and heat.  I am definitely a fan of Melanie Harlow, and I am definitely looking forward to reading more of this series.
Want more? Check out these posts!