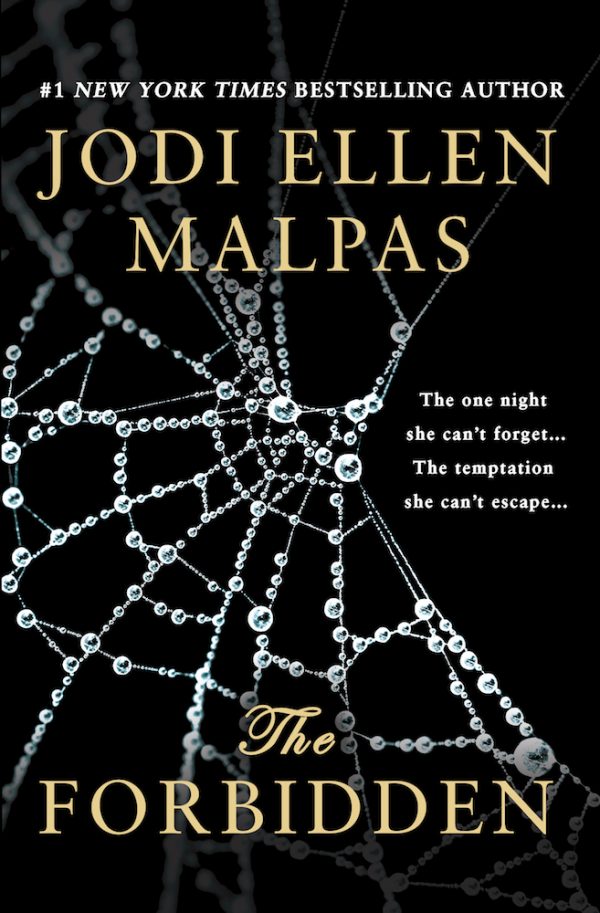 Annie has never experienced the 'spark' with a guy-that instant chemistry that renders you weak in the knees. That is, until a night out brings her face to face with the dangerously sexy and mysterious Jack. It's not just a spark that ignites between them. It's an explosion. Jack promises to consume Annie, and he fully delivers on that promise.

Overwhelmed by the intensity of their one night together, Annie slips out of their hotel room. She is certain that a man who's had such a powerful impact on her must be dangerous. She has no idea that he belongs to another. That he's forbidden. 
Note: Clicking links on this site will take you to the retailer's purchase page. Making a purchase through these links helps support Night Owl Reader at no extra cost to you.

With The Forbidden, Jodi Ellen Malpas takes a calculated risk, and overall I think it paid off. The reader can feel the author's heart and soul poured into the pages through the honest, emotional, and drama-filled story she has given us.

Annie is an architect and a workaholic. She doesn't make time for dating and relationships since she's focused on her career and it is starting to pay off for her. Annie is surrounded by a supportive group of friends and while blowing off steam with them one evening, she encounters a man who steals her breath and makes her weak in the knees.  After a hot and steamy one-night stand, Annie doesn't expect to see him again… until she does. That's when she finds out just how forbidden he really is.  Unfortunately, it's too late by then and Annie is too far gone to stop wanting him.

The relationship between Annie and Jack is quite passionate and their chemistry is undeniable, but the twinge of guilt and regret is never far from their minds. You can feel their connection, even if it is an unconventional one. I really felt for Jack and his situation, though, and hated the circumstance he was in. You may not agree with Annie and Jack's choices, but I have a 'to each their own' attitude about most things, and it came in handy for this book. 

I went into The Forbidden blindly, as I did not want to spoil the surprise (which is what I suggest for you, too!). Honestly, the 'taboo' subject wasn't so much of a shock for me, but I can see how it could cause some to question the characters' morals and the rest of the story. The characters and their actions may not seem palatable to some, but it makes you feel something, and really, that's why I read romance.
(Sidenote: I also really enjoyed the 'Brit-speak' and it makes me want to head to England as soon as possible!)