Thank you for the advanced copy of THE GIRL IN THE LOVE SONG by Emma Scott.  All opinions are my own.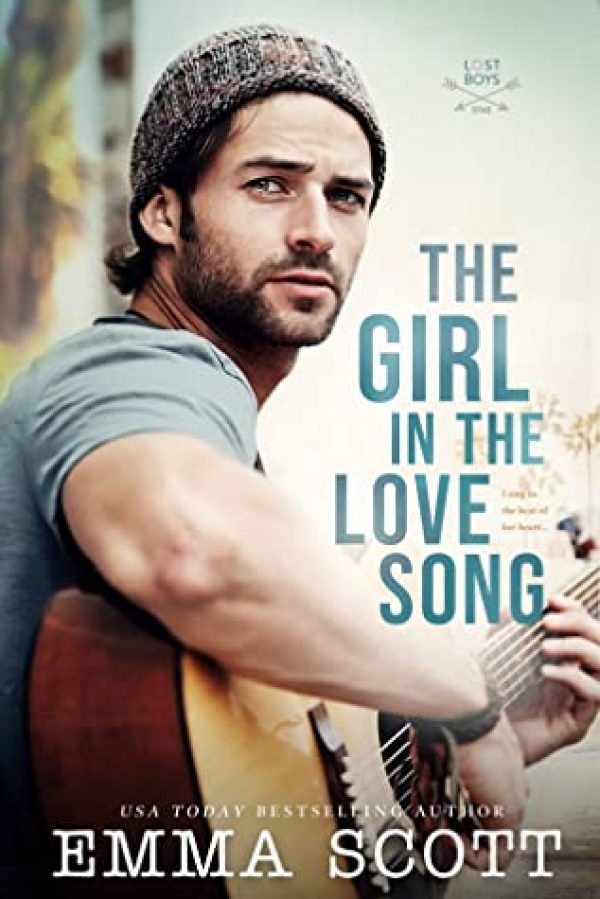 At Santa Cruz Central High School, they called them the misfits, the outcasts, the weirdos. But most of us knew them as the Lost Boys…

Miller Stratton is a survivor. After a harrowing childhood of poverty, he will do anything it takes to find security for himself and his mom. He's putting all his hopes and dreams in the fragile frame of his guitar and the beauty he creates with its strings and his soulful voice.

Until Violet.

No one expects to meet the love of their life at age thirteen. But the spunky rich girl steals Miller's heart and refuses to give it back.

Violet McNamara's life hasn't been as simple as it looks. Her picture-perfect family is not so perfect after all. Her best friend Miller is her one constant and she is determined not to ruin their friendship with romantic complications.

But the heart wants what it wants. As Miller's star begins to rise to stratospheric heights, what will it take for Violet to realize that she's the girl in all of his love songs?
Note: Clicking links on this site will take you to the retailer's purchase page.
Totally Bex is a participant in the Amazon Services LLC Associates Program, an affiliate advertising program designed to provide a means for us to earn fees by linking to Amazon.com and affiliated sites.
The Girl in the Love Song

You can always count on Emma Scott to be a master of drawing emotions from her readers and she certainly didn't disappoint this time around.  The Girl in the Love Song is a poignant and beautifully-written coming of age story filled with unlikely friends, unrequited feelings, and love that cannot be denied no matter how hard you try. 
Violet and Miller meet when they are only thirteen years old, but they forge an unbreakable bond despite their vastly different home lives. 
Violet is a perfect student, hoping to become a surgeon.  She's perpetually upbeat, always encouraging, and the perfect balm for Miller's never-ending turmoil. 
Miller's life is just plain hard, but Violet is always there to help solve his problems.  He's afraid to trust, has a hard time believing in lasting happiness, and can never seem to get out from under the dark cloud of his circumstances.
We're so lucky to see these two grow up together, support one another, and fall madly in love—even though they don't want to admit it for fear of losing their friendship.  The story spans through high school and college, so the majority has a young adult feel, but the latter part of their relationship is definitely more mature in nature. 
Emma Scott handles the heavier elements of the story with her signature care while drawing on the feelings and concern of her readers.  From chronic illness to divorce to homelessness, Love Song covers a lot of contemporary issues. 
Prepare for your heart to be drawn into the story and for there to be angst and possible tears.  I personally love first love stories, so to me, it was perfect. 
If you've never read a book by Emma Scott, do yourself a favor and start with this one.  You won't regret it!
Want more? Check out these posts!