THE DARE by Elle Kennedy releases on June 16th, but you can get a sneak peek today!  Enjoy this excerpt and be sure to grab your copy!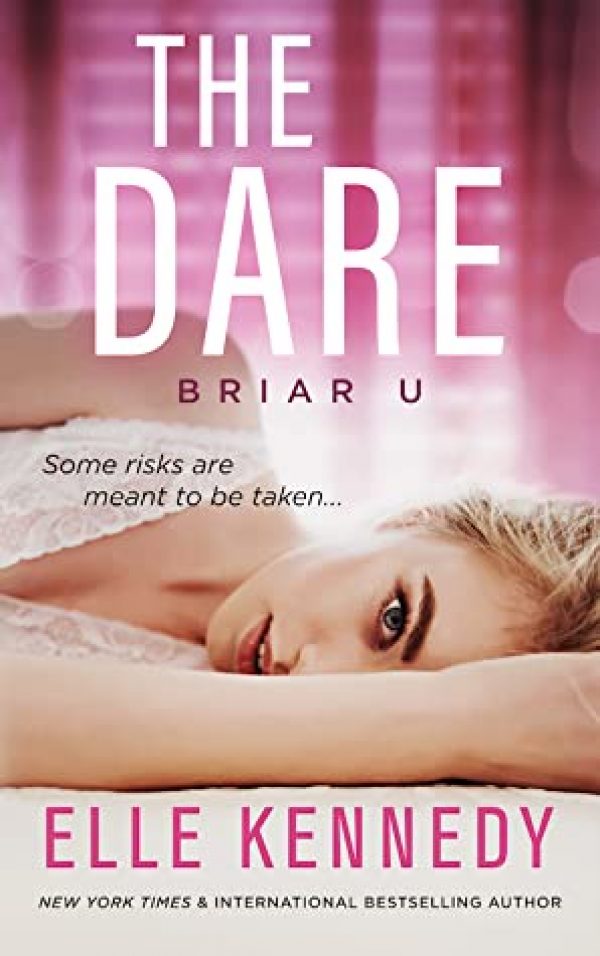 College was supposed to be my chance to get over my ugly-duckling complex and spread my wings. Instead, I wound up in a sorority full of mean girls. I already have a hard time fitting in, so when my Kappa Chi sisters issue the challenge, I can't say no.

The dare: seduce the hottest new hockey player in the junior class.

Conor Edwards is a regular at Greek Row parties…and in Greek Row sorority beds. He's the one you fall for before you learn that guys like him don't give girls like me a second glance. Except Mr. Popular throws me for a loop—rather than laughing in my face, he does me a solid by letting me take him upstairs to pretend we're getting busy.

Even crazier, now he wants to keep pretending. Turns out Conor loves games, and he thinks it's fun to pull the wool over my frenemies' eyes.

But resisting his easy charm and surfer-boy hotness is darn near impossible. Though I'm realizing there's much more to Conor's story than his fan club can see.

And the longer this silly ruse goes on, the greater the danger of it all blowing up in my face.
Note: Clicking links on this site will take you to the retailer's purchase page.
Totally Bex is a participant in the Amazon Services LLC Associates Program, an affiliate advertising program designed to provide a means for us to earn fees by linking to Amazon.com and affiliated sites.
Other books in this series:

"Thank you," she breathes the moment we're alone.
"No problem. Mind if I make myself comfortable?"
"Um, yeah. I mean, no. I don't mind. Sit if you want. Or—wow, okay, you're lying down."
I grin at her visible nervousness. It's cute. While I stretch out my six-foot-two frame amid the stuffed animals and decorative pillows on the bed, she remains the startled rabbit plastered against the door and breathing heavily.
"Gotta be honest," I tell her, entwining my hands behind my head, "I've never seen a girl so unhappy to be locked in a bedroom with me."
This has the desired effect of loosening her shoulders and even eliciting a shy smile. "I have no doubt."
"I'm Conor, by the way."
She rolls her eyes. "Yeah, I know."
"What's the eyeroll for?" I ask, playing wounded.
"No, sorry, I didn't mean anything by it. Just, I know who you are. You're, like, campus famous."
The more I watch her, hands braced at her sides against the door, one knee bent, dirty-blonde hair a little messy and draped over one shoulder, I can't help picturing myself holding her arms above her head while I explore her body with my mouth. She's got very kissable skin.
"Taylor Marsh," she blurts out, and I realize I don't know how long we were silent until then.
I scoot to the far side of the bed and put a pillow beside me as a divider. "Come on. If we're going to be in here awhile, let's at least make friends."
Taylor laughs out a breath and with it she releases a bit more tension. She's got a nice smile. Bright, warm. It takes a bit more coaxing, however, to get her on the bed.
"This isn't like a move," she tells me, lining up stuffed animal guards to patrol the pillow wall between us. "I'm not some sort of weirdo who tricks men into getting in bed with her and then mauls them."
"Sure." I nod with mock seriousness. "But a little mauling would be okay."
Want more? Check out these posts!