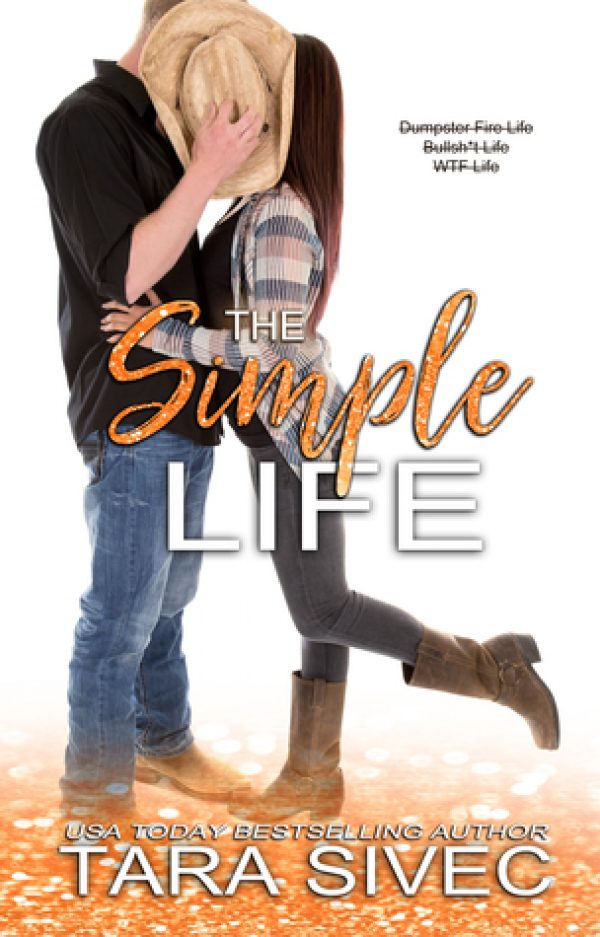 Brooklyn Manning thought her life was perfect in every way, until it crumbled down around her and turned into a dumpster fire. With her pride wounded and her tail tucked between her legs, she leaves New York and goes back to her tiny hometown of White Timber, Montana. 

No more twenty-four-hour taco trucks, no more shopping at the best designer stores within walking distance, no more giving taxi drivers the finger when they angrily honk at her. She didn't think it could get any worse. But then Clint Hastings walked into the room and insulted her. 

Her arch nemesis from high school is no longer a nerdy computer whiz, masturbating to pictures in PC World magazine in his free time (allegedly). He's grown up to be a hot-as-hell cowboy, and she has no other choice but to be a smart ass right back to him. After all, it's what they do. It's what they've always done, and twelve years apart hasn't changed anything. 

Only this time, getting under each other's skin is a hell of a lot more fun than it used to be.
Note: Clicking links on this site will take you to the retailer's purchase page.
Totally Bex is a participant in the Amazon Services LLC Associates Program, an affiliate advertising program designed to provide a means for us to earn fees by linking to Amazon.com and affiliated sites.
Other books in the series:

Do you love enemies-to-lovers romances?  Single dads?  How about small town romances?  If you answered yes to any of these, then you're totally going to love The Simple Life! 
Told in Sivec's signature voice, this story is heartwarmingly cute and sidesplittingly hilarious—which is exactly what I love from a Tara Sivec rom-com!
Brooklyn grew up in a tiny Montana town with an emotionally closed-off father and runaway mother.  She couldn't wait to make it on her own in the world and escaped to New York City immediately after high school. 
Brooklyn's glamorous life as a reporter comes to a screeching halt when she finds out she's the "other woman" in the most humiliating way and her father lets her know he needs her back home in the most off-handed way.  Being thrown back into small-town life in rural Montana is a shock to the system, but finding out that her childhood rival is now a hot farmer is an even bigger shock.
Clint is a single dad to two precocious girls and runs his family's fast-growing pumpkin farm.  When his house manager hires a nanny for the girls, the very last person he expects to see is Brooklyn. 
Clint has always found Brooklyn to be his little sister's annoying bestie, but seeing her all grown up after 12 years away stirs up some old feelings that may have been better left buried. 
I loved everything about Clint and Brooklyn's relationship, from the misinterpreted memories of the past to the current of animosity that runs deep between them in the present. 
The banter is top-notch and there are so many laugh out loud moments that had me holding my stomach because it hurt from laughing so hard.  Every one of the secondary characters and storylines were fantastic and added even more comedy to the mix. 
Reading a romantic comedy by Tara Sivec is a little like putting your heart on boomerang—one minute you're laughing hysterically, then the next you're crying from the punch to your gut. 
And personally, I can't get enough of that feeling!
Want more? Check out these posts!