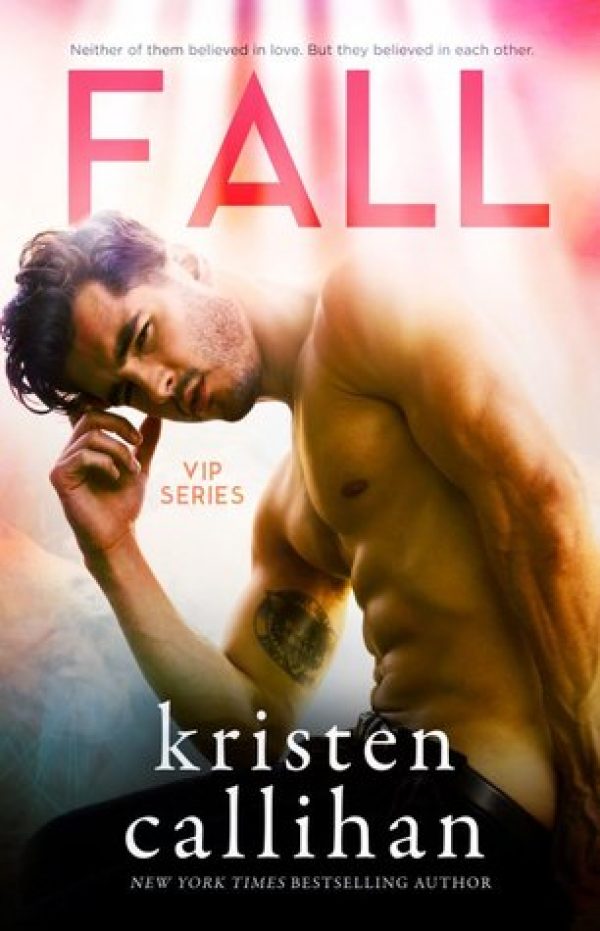 The first time I met Jax Blackwood things went a little sideways. 

In my defense, I didn't know he was Jax Blackwood—who expects a legendary rock star to be shopping for groceries? More importantly, a blizzard was coming and he was about to grab the last carton of mint-chocolate chip. 

Still, I might have walked away, but then he smugly dared me to try and take the coveted ice cream. So I kissed him. And distracted that mint-chip right out of his hands. 

Okay, it was a dirty move, but desperate times and all that. Besides, I never expected he'd be my new neighbor. 

An annoying neighbor who takes great pleasure in reminding me that I owe him ice cream but would happily accept more kisses as payment. An irresistible neighbor who keeps me up while playing guitar naked–spectacularly naked–in his living room. 

Clearly, avoidance is key. Except nothing about Jax is easy to ignore—not the way he makes me laugh, or that his particular brand of darkness matches mine, or how one look from him melts me faster than butter under a hot sun. 

Neither of us believes in love or forever. Yet we're quickly becoming each other's addiction. But we could be more. We could be everything. 

All we have to do is trust enough to fall. 
Note: Clicking links on this site will take you to the retailer's purchase page.
Totally Bex is a participant in the Amazon Services LLC Associates Program, an affiliate advertising program designed to provide a means for us to earn fees by linking to Amazon.com and affiliated sites.
Other books in this series: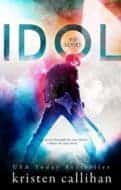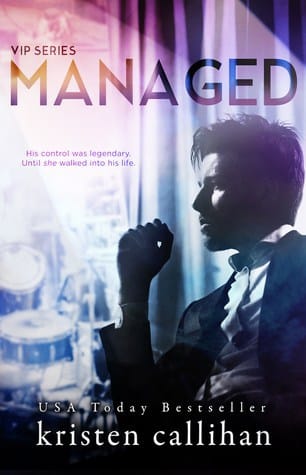 Ever since I read The Hook Up, I've been a fan of Kristen Callihan's writing and in particular, her heroes.  She has a way of making them strong while at the same time, exposing their vulnerability that makes me want to weep with happiness while clutching my heart as it squeezes uncontrollably.  Believe me, they are that good.
Not only are her heroes amazing, but her heroines are also strong and quirky and adorable.  They're the perfect foil to her amazing heroes and it adds up to the best combination, which makes me a huge fan of her work.
Jax (a.k.a. John) and Stella meet in the most unconventional way, which is both cute and indicative of the kind of relationship they have.  Stella is spunky and outgoing, all while harboring a secret, long-felt loneliness. She's a giver and a caretaker, which is exactly why Stella is perfect for someone like Jax.

Jax's on-stage persona and his real life are at odds with each other.  As Jax, he's confident and cocky, a lady killer with a voice that knocks 'em dead. But as John, he has demons to wrestle and self-doubts to deal with. He wants to be John with Stella, but his life as Jax eventually creeps in. 
To say that I was looking forward to Jax's book is an understatement.  Ever since we were introduced to him in Idol, I have been intrigued and curious about his backstory.  What we learn about his past (and present) in Fall is heartbreaking but at the same time, perfect for the man we've come to know as a 'tortured artist'. 
What we get to experience in this book is nothing short of magical.  Callihan's writing paired with these deep and emotional characters and storylines is perfection.  The care she's taken and the understanding of depression and anxiety are evident throughout the story, a fact that I appreciated while also making it hard to not get choked up when reading about the darkness in John's mind.  
Needless to say, this rollercoaster of emotion is one that I will gladly ride any time.  I can't wait to see what is in store for the remaining characters and I'm sure it's going to be as amazing as what I just read in Fall.
FALL is the third book in the VIP Series.  While it is technically a standalone, I would highly recommend reading the first two books of the series to get the full effect.
Want more? Check out these posts!