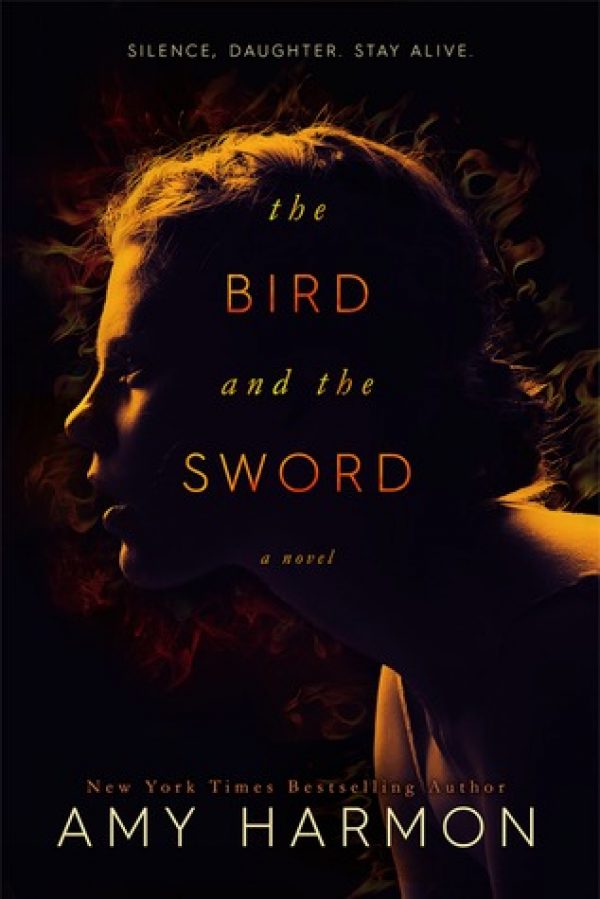 Swallow, Daughter, pull them in, those words that sit upon your lips. Lock them deep inside your soul, hide them 'til they've time to grow. Close your mouth upon the power, curse not, cure not, 'til the hour. You won't speak and you won't tell, you won't call on heav'n or hell. You will learn and you will thrive. Silence, Daughter. Stay alive.
The day my mother was killed, she told my father I wouldn't speak again, and she told him if I died, he would die too. Then she predicted the king would trade his soul and lose his son to the sky.

My father has a claim to the throne, and he is waiting in the shadows for all of my mother's words to come to pass. He wants desperately to be king, and I just want to be free.

But freedom will require escape, and I'm a prisoner of my mother's curse and my father's greed. I can't speak or make a sound, and I can't wield a sword or beguile a king. In a land purged of enchantment, love might be the only magic left, and who could ever love . . . a bird?
Note: Clicking links on this site will take you to the retailer's purchase page.
Totally Bex is a participant in the Amazon Services LLC Associates Program, an affiliate advertising program designed to provide a means for us to earn fees by linking to Amazon.com and affiliated sites.
Other books in this series:

I don't dip my toes in the Fantasy Romance waters very often, but when I do, I want to fall into the imaginary world and be immersed in the imagery. 
That's exactly what Amy Harmon has accomplished with The Bird and the Sword. She has brilliantly crafted a beautiful and touching story, complete with a mythical land and magical characters, and told that story with the depth of feeling and poetic prose that only she can.
Lark lives in a time where unique abilities and gifts are feared and destroyed. The day her mother died by the King's sword, Lark lost her ability to speak. Her gift of words is much more dangerous than any weapon she could wield, so her mother protected Lark with her dying breath.
Lark is a virtual prisoner in her father's home. He is distant and cold to her, but worst of all, he is greedy, seeking to become the next king of Jeru. When the current king, Tiras, needs leverage against her father, he takes Lark to his castle, making her a prisoner once again. While Lark is there, she seeks to learn and use her gifts to the best of her ability. This begins a story full of love, acceptance, strength, and courage for both Lark and Tiras.
I loved every moment of Lark's story. She shows so much compassion, love, and loyalty throughout the book. From the first page, I was drawn into her world. This may be a fantasy-based story, but it holds much more value than that. There are lessons to be learned and a true love story is told as well. Her relationship with Tiras starts off on a rocky foundation, but by the end, they are able to build a solid life filled with love and emotion.
I recommend The Bird and the Sword to any reader, whether you enjoy the fantasy genre or not. Amy Harmon is a master at weaving an enchanting story and she will captivate you with her lyrical prose. I cannot recommend this story enough
Want more? Check out these posts!