Thank you for the advanced copy of WHERE THE LOST WANDER by Amy Harmon.  All opinions are my own.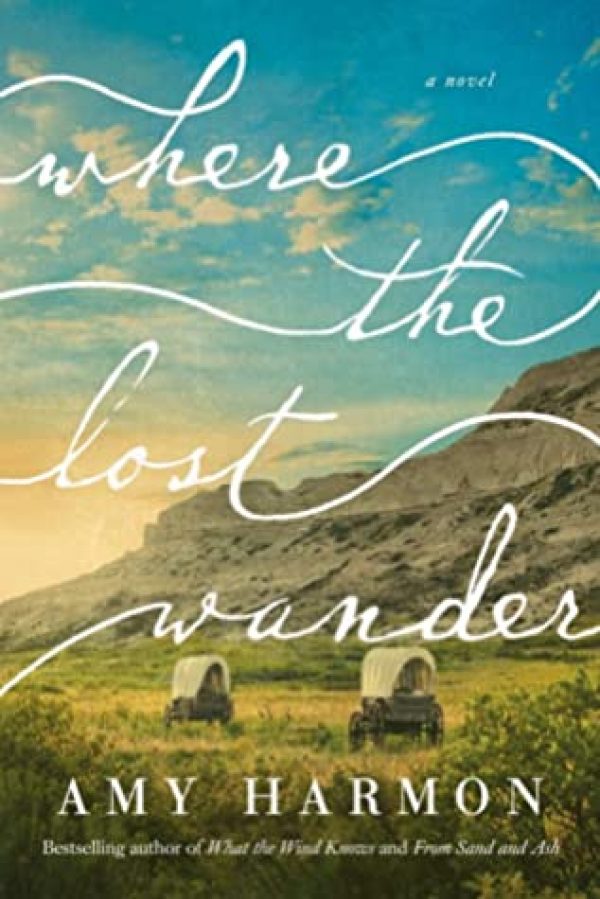 The Overland Trail, 1853: Naomi May never expected to be widowed at twenty. Eager to leave her grief behind, she sets off with her family for a life out West. On the trail, she forms an instant connection with John Lowry, a half-Pawnee man straddling two worlds and a stranger in both.
But life in a wagon train is fraught with hardship, fear, and death. Even as John and Naomi are drawn to each other, the trials of the journey and their disparate pasts work to keep them apart. John's heritage gains them safe passage through hostile territory only to come between them as they seek to build a life together.
When a horrific tragedy strikes, decimating Naomi's family and separating her from John, the promises they made are all they have left. Ripped apart, they can't turn back, they can't go on, and they can't let go. Both will have to make terrible sacrifices to find each other, save each other, and eventually…make peace with who they are.
Note: Clicking links on this site will take you to the retailer's purchase page.
Totally Bex is a participant in the Amazon Services LLC Associates Program, an affiliate advertising program designed to provide a means for us to earn fees by linking to Amazon.com and affiliated sites.

It's not hyperbole by any stretch of the imagination to say that Amy Harmon is a stunningly gifted writer.  From Making Faces to The Bird and the Sword to From Sand and Ash, she has proven time and again to be a master of any genre she chooses to write, whether it's contemporary, fantasy, or historical. 
Where the Lost Wander is such a beautifully detailed and mesmerizing story of American Pioneers in the 1850s.  The emigrants' journey, heading west over plains and prairies and through mountains and wilderness in search of a better life, is filled with bravery and endurance, suffering and tragedy.
Wander has one of the most harrowing prologues I've ever read. It sets the tone and stirs the anticipation for the rest of the story. My heart was in my throat for most of the book, and I couldn't read it fast enough. 
I went through a gamut of emotions reading this book, but most of all, I am in awe of Amy Harmon's ability to weave all-consuming and beautiful stories — and Wander is just the latest example.  She really does the story justice with her well-researched and detailed account of life on the pioneer trail, including the gorgeous scenery and the devastating violence and disease they encountered.
But more than that, the love story that is truly the heart of Wander is where this tale shines.  Naomi and John Lowry are two lost souls in search of meaning, purpose, and, ultimately, acceptance and love.  In their own way, they are each stuck between two worlds. 
This is one of those books that you just have to experience to truly understand.  It is consuming and gorgeous and thrilling, so be prepared to read it cover to cover in one sitting!
Want more? Check out these posts!