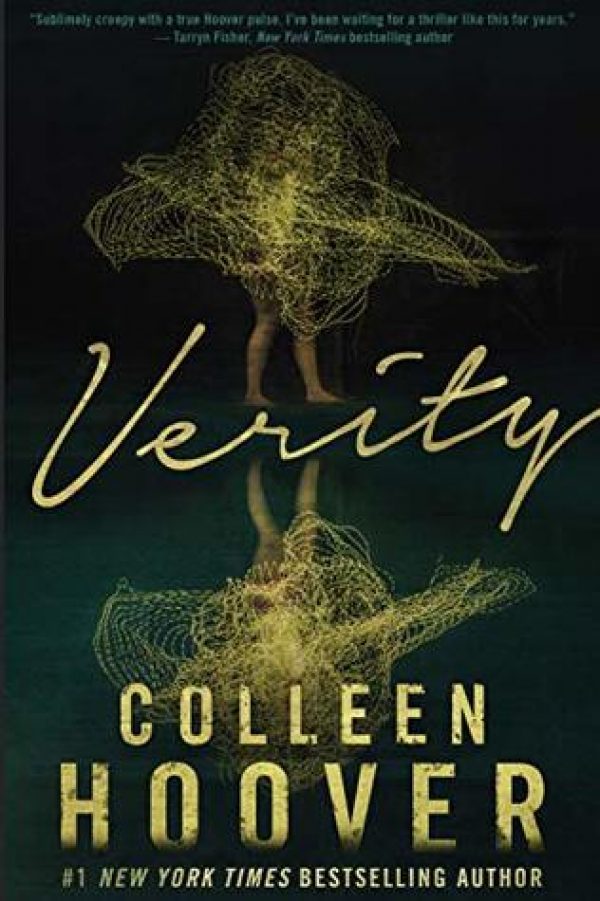 Lowen Ashleigh is a struggling writer on the brink of financial ruin when she accepts the job offer of a lifetime. Jeremy Crawford, husband of bestselling author Verity Crawford, has hired Lowen to complete the remaining books in a successful series his injured wife is unable to finish.

Lowen arrives at the Crawford home, ready to sort through years of Verity's notes and outlines, hoping to find enough material to get her started. What Lowen doesn't expect to uncover in the chaotic office is an unfinished autobiography Verity never intended for anyone to read. Page after page of bone-chilling admissions, including Verity's recollection of what really happened the day her daughter died.

Lowen decides to keep the manuscript hidden from Jeremy, knowing its contents would devastate the already grieving father. But as Lowen's feelings for Jeremy begin to intensify, she recognizes all the ways she could benefit if he were to read his wife's words. After all, no matter how devoted Jeremy is to his injured wife, a truth this horrifying would make it impossible for him to continue to love her.
Note: Clicking links on this site will take you to the retailer's purchase page.
Totally Bex is a participant in the Amazon Services LLC Associates Program, an affiliate advertising program designed to provide a means for us to earn fees by linking to Amazon.com and affiliated sites.

You may know Colleen Hoover's writing as emotional, gut-wrenching, and sentimental… well, this is NOT that book.  Not by a long shot.  Verity is the antithesis of everything you know about Colleen Hoover (although, it is in a similar darker vein to her Wattpad novel, Too Late).
Here's my best disclaimer: Verity is best read without spoilers, without any preconceived notions.  This story is so unbelievably twisted, mind-bogglingly devious, and delectably steamy that I read most of it with my heart in my throat, my brain working overtime to figure out the ending.  It was 3am when I finished reading and I'm not afraid to admit that I laid in bed for another hour afterward just piecing everything together and rehashing all the dark and twisty details. It's been a couple of days and I still find myself thinking about it.
In short, I don't want to give away ANY details about this book.  But, I highly recommend reading Verity, even if you're not a fan of thrillers or dark, twisty stories. This one is a mind-bender and a bit of a boundary-pusher, so you've been warned.
Want more? Check out these posts!