Thank you to Gallery Books for the advanced copy of THE ACCIDENTAL BEAUTY QUEEN by Teri Wilson. All opinions are my own.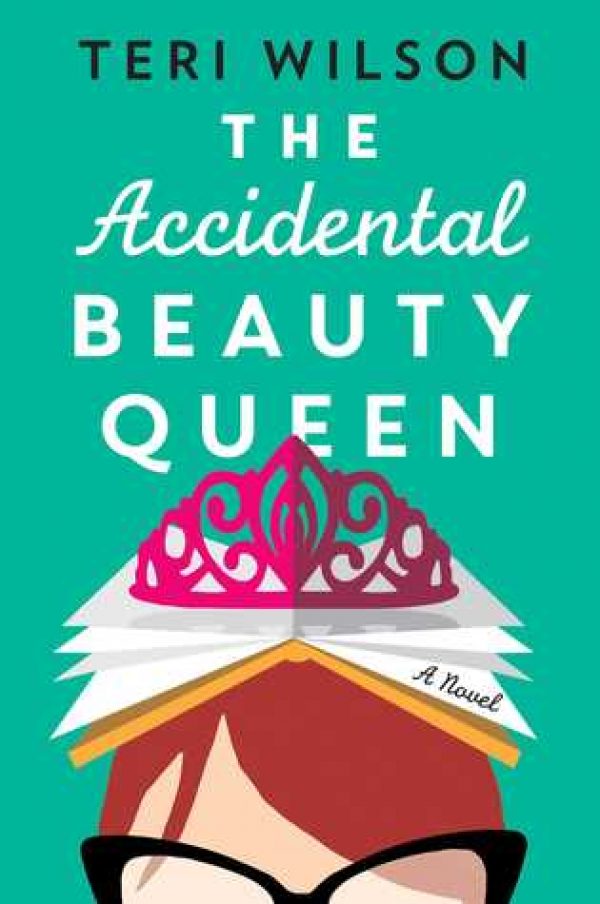 Charlotte Gorman loves her job as an elementary school librarian, and is content to experience life through the pages of her books. Which couldn't be more opposite from her identical twin sister. Ginny, an Instagram-famous beauty pageant contestant, has been chasing a crown since she was old enough to enunciate the words world peace, and she's not giving up until she gets the title of Miss American Treasure. And Ginny's refusing to do it alone this time.

She drags Charlotte to the pageant as a good luck charm, but the winning plan quickly goes awry when Ginny has a terrible, face-altering allergic reaction the night before the pageant, and Charlotte suddenly finds herself in a switcheroo the twins haven't successfully pulled off in decades.

Woefully unprepared for the glittery world of hair extensions, false eyelashes, and push-up bras, Charlotte is mortified at every unstable step in her sky-high stilettos. But as she discovers there's more to her fellow contestants than just wanting a sparkly crown, Charlotte realizes she has a whole new motivation for winning.
Note: Clicking links on this site will take you to the retailer's purchase page.
Totally Bex is a participant in the Amazon Services LLC Associates Program, an affiliate advertising program designed to provide a means for us to earn fees by linking to Amazon.com and affiliated sites.
The Accidental Beauty Queen

The Accidental Beauty Queen is a light and quick read with cute and quirky characters that I could totally see playing out on a movie channel.  You have the mousier twin who never quite measures up to her beautiful beauty pageant-loving sister, the trading of places when one is too (temporarily) disfigured to compete, and the hilarity that ensues from said switch during the competition.  It's a made-for-TV movie waiting to happen.
The identical twins are 29 years old, live completely different lives, and couldn't be more opposite if they tried.  Charlotte joins Ginny in Florida to support her mission to win the Miss American Treasure pageant, hoping for a Harry Potter-filled vacation from her life as a children's librarian.  What she didn't expect was to be roped into helping Ginny make it into the finals by pretending to be her.  While Ginny lives and breathes pageants, Charlotte is introverted and shies away from the spotlight.  However, Charlotte learns a thing or two about herself and her family as she is primped within an inch of her life while trying not to look like a baby giraffe on stilts.
I enjoyed the dynamic between the sisters, along with learning their family history and why pageant life is so important to Ginny.  While there is a minor, fade-to-black romance with a handsome, literary-loving billionaire, it isn't the primary focus of the story; overcoming sibling rivalry, learning to move on from the past, and the importance of the sisterly bond is.  
The Accidental Beauty Queen is a refreshing take on the Parent Trap switcheroo scenario with lots of Harry Potter and Pride and Prejudice thrown in for good measure.  With several heartwarming and laugh-out-loud moments, I recommend it to anyone looking for a light and spirited read.
Want more? Check out these posts!