Thank you to Jack's House Publishing for the advanced copy of WICKED INTENTIONS by J.T. Geissinger.  All opinions are my own.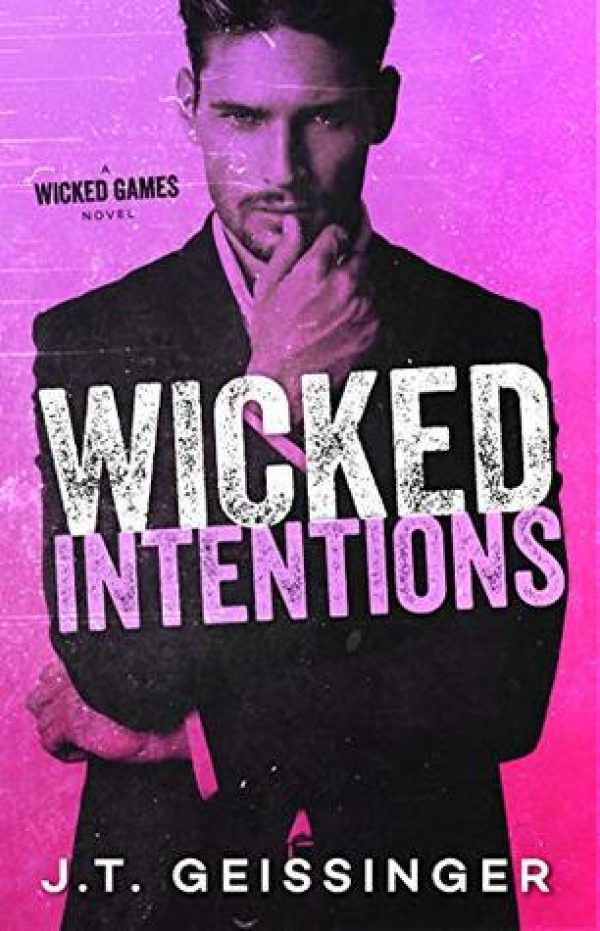 In the Caribbean for his best friend's wedding, ex special-ops officer and security expert Ryan McLean meets a beautiful woman in the hotel bar. Their connection is immediate and intense, and they spend a passionate night together with pleasure as their only goal.
But when Ryan wakes the following morning to discover the beautiful woman has vanished, along with millions worth of jewels from the safe of the Saudi prince staying in the suite next door, he realizes their meeting wasn't accidental and becomes determined to find her. 
A notorious thief known to authorities only as the Dragonfly, Mariana Lora has one final job to complete before she's free from the oath that bound her to a life of crime, but the sexy-as-hell Marine she spent one explosive tropical night with is hot on her heels at every turn. She has to outwit him to stay out of jail, but fighting their magnetic attraction soon becomes a game neither one of them can resist. 
When Mariana's last job goes dangerously wrong and she needs Ryan's help to survive, he has to decide if their game of cat and mouse is only a game, or if he can trust this beautiful thief with something no woman has ever stolen: his heart.
Note: Clicking links on this site will take you to the retailer's purchase page.
Totally Bex is a participant in the Amazon Services LLC Associates Program, an affiliate advertising program designed to provide a means for us to earn fees by linking to Amazon.com and affiliated sites.
Other books in this series:

This is my second book by JT Geissinger and I am just as blown away by Wicked Intentions as I was Wicked Sexy!  I'm totally buying her brand of suspenseful romance—it's sexy, it's intelligent, and it's addicting.  With a storyline steeped in intrigue, secrets, lies, action, smarts, and HEAT, this book is a roller-coaster ride from beginning to end.  Once I picked it up, I never wanted to put it down.  Ryan and Mariana's story is unexpectedly emotional, despite both of the main characters being total badasses, which is why I believe it was so impactful and alluring.
Mariana has been a thief almost all of her life, as circumstances have forced her to steal to survive.  Trust isn't a word in her vocabulary and she doesn't do one-night stands.  When a job requires her to seduce a gorgeously cocky yet dangerous Marine, Mariana is forced to admit that there is way more than meets the eye with this guy.
Ryan is security expert with a genius IQ, but he uses his Southern charm to throw off his opponents.  He works for an elite security agency and saves people on a regular basis.  One look at Mariana and he knows that she isn't who she claims to be, but it doesn't matter to Ryan. He's a goner where she is concerned. 
What I loved most about this book was the element of the chase.  Ryan doggedly pursues Mariana from the beginning to the very end.  He makes up his mind that she is the one and he never gives up, no matter what is thrown at them.  Ryan is a Kristen Ashley-level alpha and he isn't afraid to show it.  His wit and humor help to keep the angst low and offset the darker aspects of this story.  Mariana isn't lacking in the badass department, either.  She's fiercely independent and loyal to a fault.  I liked her spunkiness, her smarts, and her will to stay alive. 
Geissinger's writing is top-notch and I believe more people need to be reading her books.  I have so many beautiful passages highlighted on my Kindle, something you might never expect from a romantic suspense/action thriller.  If you haven't picked up this series, I highly recommend it.  I don't think you will be disappointed!
Want more? Check out these posts!