Thank you to Penny Reid for the advanced copy of GRIN AND BEARD IT by Penny Reid.  All opinions are my own.
Billy Winston's family is going to see him happy and in love if it's the last thing they do.

No one deserves a happily-ever-after quite as much as the second oldest Winston brother and his lady love, Claire McClure (aka Scarlet St. Claire). Cruelty and circumstance tore them apart almost twenty years ago. Secrecy and bitterness kept them separated.

But you know who's tired of their separation and stubbornness? Everyone. Especially Billy Winston's family. And now they're going to do something about it.

Well-meaning interference means the star-crossed lovers can't stop tripping over each other in the hills of Tuscany, the catacombs of Rome, and the waterways of Venice. Billy and Claire find themselves thrown together and at the mercy of the Winston siblings' shenanigans.

But will their forced proximity bring them together? Or push them even further apart?

This second-chance romance brings back the entire Winston gang, playing cupid in one last story of love, hi-jinks, and family collusion.
Note: Clicking links on this site will take you to the retailer's purchase page.
Totally Bex is a participant in the Amazon Services LLC Associates Program, an affiliate advertising program designed to provide a means for us to earn fees by linking to Amazon.com and affiliated sites.
Other books in the series: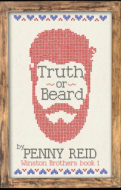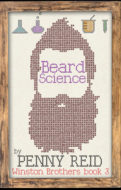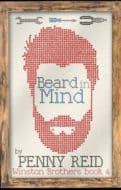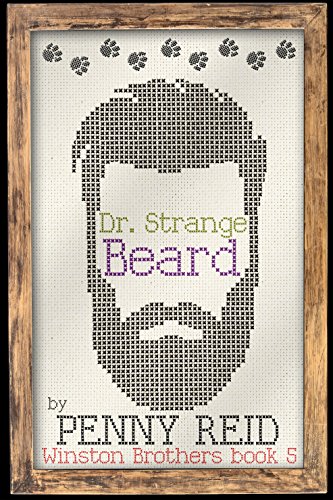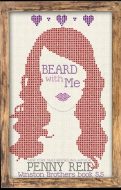 Penny Reid never ceases to amaze me with the range and diversity of her stories.  From ex-CIA moms with ninja skills to awkward brainiacs looking for love to bearded brothers wreaking havoc in the Tennessee mountains, no two stories are alike.  Penny creates believable, relatable, and quirky characters that feel as real and as flawed as you and me.
Grin and Beard It is easily one of my favorite books of the year. I loved everything about it–the sweet, slow-burning romance, the crazy cast of characters, the heartwarming brotherly love, the heartbreaking story about a man who carries so much guilt and obligation and a woman who just wants to take a break from the rat-race to do something for herself for once.  Oh, the feels.
Sienna Diaz is a feisty, strong, and intelligent Hollywood multi-hyphenate (writer/actress/comedienne) filming a movie in the mountains of Tennessee.  Luckily for her, Jethro Winston is a park ranger with a keen sense of direction when she finds herself in a pickle.
As for Jethro, he's the brother who is most like their father and it's a distinction he would rather not have.   After a lifetime of misdeeds and bad behavior, he has spent the last five years making amends for his past sins. I truly felt every one of the self-criticisms and guilty thoughts he had throughout the story.  Even though he was doing everything in his power to be an honorable man, he would second-guess himself and my heart broke for him several times.
Meanwhile, Sienna has been breaking glass ceilings left and right in the movie industry.  Not only is she a woman, she's also a Latina and she isn't a stick-thin waif.  All of the demands on her time are starting to take their toll on her well-being.  I am very pleased with the way that Reid portrayed Sienna as "America's Sweetheart".  I can only imagine the pressure Sienna felt on a daily basis to work harder or to be thinner or to be more of a role model to her fans.
I couldn't wait to read about the Winston Clan again after finishing Truth or Beard. I've discovered that I only thought I loved the Winston boys, but after reading Grin and Beard It, I can say that I know beyond a shadow of a doubt that it's true love.  The entire Winston family has wormed their way deep into my heart and I will be reading every.single.one of the books in this series.  Bring on Cletus' story in Beard Science.  I'm ready!
Finally releasing her hand, Cletus noted conversationally, "If you come next Wednesday, I'll let you try my sausage."
I gathered a breath for patience and squeezed Sienna's waist.
"Here we go," Drew said as he swapped a knowing look with my sister.
Meanwhile, Beau rolled his eyes and released a disgusted snort. "Not this again."
"Cletus's famous sausage is famous," Jess added helpfully, her eyebrows bouncing. She was already giggling.
Not missing a beat, Sienna asked, "How do you make it? Do you bake it?"
"No way. The heat isn't right. In order for the sausage to mature, it needs the right type and application of heat. It needs heat on all sides, and wet heat is best."
"You are the worst," Billy said, though his mouth hitched on one side.
"This joke never gets old." Jess was now laughing so hard she'd gripped her stomach, tears leaking from her eyes.
"It does when you have to hear it every month for ten years," Duane complained, but couldn't quite manage a scowl.
"My sausage is no joke." Cletus frowned, wagging his finger through the air like we were all juveniles.
"So you grill it," Sienna supplied, moving the conversation back on track.
"That's right."
"Good." She nodded once, sounding thoughtful. "In that case, I insist you taste my thighs and breasts."
These words, so calmly and earnestly spoken, rendered us all speechless.
Even Cletus.
I do believe we stared at Sienna in a collective state of paralyzed suspension, no one quite knowing how to react to her offer.
I felt her shoulders shake, so I shifted to the side, wanting to catch her expression. Her irresistible dimples flashed in full force and she giggled as she explained, "I have a great mojo chicken recipe. We can grill the chicken and sausage together." Then to Cletus she said, "It'll help with the wet heat."
I looked to the heavens, hidden by the porch ceiling. "God, thank you for sending me this woman."
Meanwhile, Cletus blinked once as though startled, but then a slow grin spread over his typically solemn features.
Beau, holding his hand over his heart, took the bait. "Sienna, I would be honored to taste your thighs and breasts."
I shot him a warning glare. "Don't you say that to her." But I couldn't keep my face straight either.
"What? What did I say?" Beau tried to sound and look affronted. "I was talking about her chicken. Obviously."
Cletus's grin had grown into an immense smile as his gaze moved over my woman with plain appreciation. "Well played, Ms. Diaz. Well played."
Want more? Check out these posts!