Thank you for the advanced copy of WICKED LUST by Sawyer Bennett.  All opinions are my own.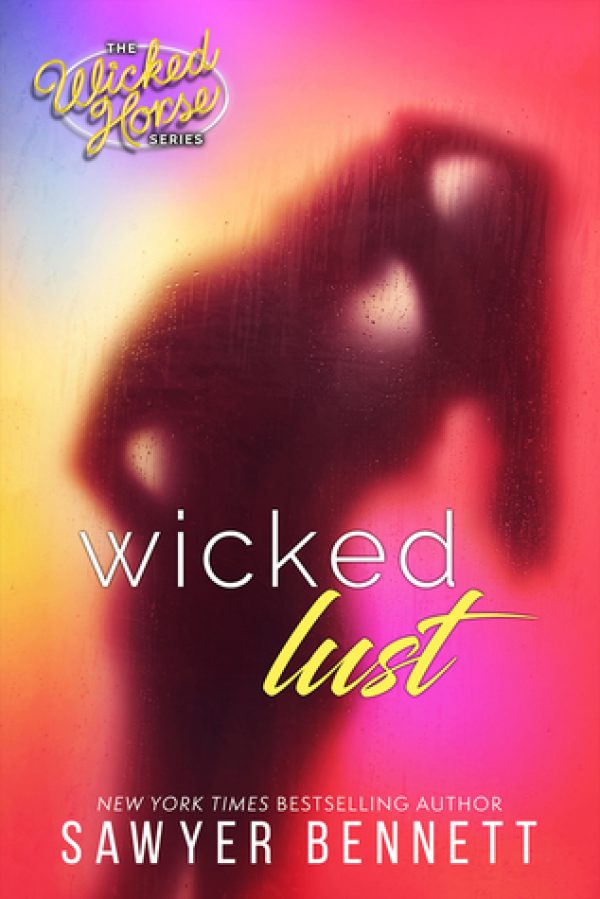 Cain Murphy is as big and bad as they come. After serving in the Marines, he's returned home to Wyoming and now works as head of security at the exclusive sex club, The Wicked Horse. His job is to protect not only the patrons, but to zealously guard the secret existence of the club itself.

Sloane Preston is all about discovering secrets. As an undercover reporter, she's determined to reveal the truth behind the facade of The Wicked Horse and expose it for all the world to see. She just didn't count on her pathway into the club coming at the hands of one gorgeously scarred and bad ass bouncer who manages to easily possess her body and soul.

While Cain's not looking for anyone to catch his eye, Sloane did it all the same, and he's not bemoaning the fact that she's as wickedly kinky as he is. As both get caught up in the sinful fantasies that only The Wicked Horse can create, secrets and loyalties will be tested and hearts will risk being broken.
Note: Clicking links on this site will take you to the retailer's purchase page.
Totally Bex is a participant in the Amazon Services LLC Associates Program, an affiliate advertising program designed to provide a means for us to earn fees by linking to Amazon.com and affiliated sites.
Other books in this series:

First of all, if you liked Wicked Fall, you will love Wicked Lust. It has a lot of the same elements–just kicked up a notch. More heat, more intensity, more suspense.
I really enjoyed Cain and Sloane's story. Knowing that Sloane is an undercover reporter added a layer of tension to the book, from the very first page. What was unexpected, however, was the immediate connection she has with Cain. 
Yes, she would like to use him as a means to an end to get the juicy story, but her heart gets caught up along the way. I was totally sucked into their story and had to know what was going to happen between them.
What happens is a ton of sexual exploration, which equals a LOT of steamy sex scenes. Sloane puts off a sweet, innocent vibe, which draws Cain to her like a moth to a flame. While she may be sweet, she definitely has an adventurous streak a mile wide, which only turns Cain on even more.
Both Cain and Sloane have past heartbreaks that guide their budding relationship, but I enjoyed watching them work through their hang-ups and grow closer throughout the story. Sloane also suffers from a guilty conscience through most of the story (which, honestly, gave me whiplash a couple of times).
Bridger is once again a major feature in Wicked Lust, much like Wicked Fall. I can't wait for his story, but I know that his isn't the next in the series. Apparently, Sawyer Bennett is all about delayed gratification!
So, if you like your erotica with a little suspense, a little angst, and a lot of kink, Wicked Lust is right up your alley. I know I enjoyed it. 😉
Want more? Check out these posts!