Thank you for the advanced copy of WICKED NEED by Sawyer Bennett.  All opinions are my own.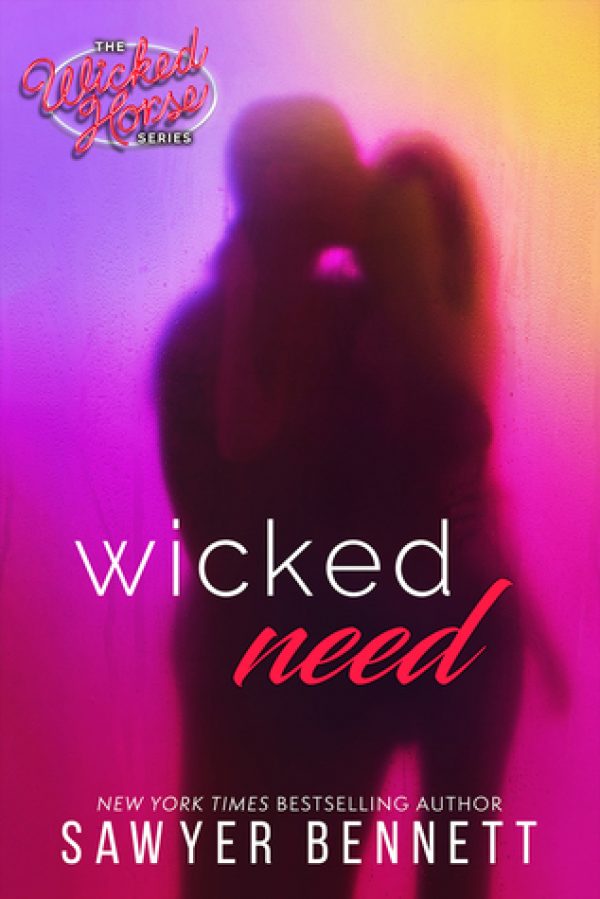 Rand Bishop's dreams of Olympic gold were shattered years ago but he's left that all behind, settling into a new career and lifestyle that would make any man jealous. While he may not be competitively racing down the ski slopes anymore, he's just as happy getting his rocks off as a Fantasy Maker for The Silo.

He's good at what he does.
Damn good.

But while life couldn't be better for Rand, it seems to be falling apart for Catherine Lyons Vaughn, the dark haired, brown-eyed beauty that has captivated an entire sex club.

Having spent years degrading herself on her husband's whim and now left destitute after his death, Catherine has hit rock bottom. With nothing but her body to peddle, Catherine is merely trying to figure out how to survive in a harsh, cruel world. Lucky for her, Rand has taken her under his tattooed wing, and he's determined to give her a safe life where she can be the woman she was always meant to be.

Now all Catherine has to do is believe she deserves the chance.
Note: Clicking links on this site will take you to the retailer's purchase page.
Totally Bex is a participant in the Amazon Services LLC Associates Program, an affiliate advertising program designed to provide a means for us to earn fees by linking to Amazon.com and affiliated sites.
Other books in this series:

Wicked Need is the third book in The Wicked Horse series and follows the story of Rand and Cat.  As each new book comes out, I wonder how Sawyer Bennett is going to push the envelope and Wicked Need does not disappoint.
Rand is a part-time Fantasy Maker at The Silo, where Catherine is a regular with her geriatric husband.  When her husband dies and Cat finds herself homeless and penniless, Rand steps up and offers her a place to crash.  Although, having a live-in friend whom you have seen naked is not exactly a hardship on his part.  
As they get closer, things get very steamy quickly and at one point I thought my Kindle was going to overheat.
I didn't think I would like Catherine, based on her previous appearances in the series.  However, we learn that Cat's relationship with her husband and with The Silo wasn't exactly what they seemed to be. 
Rand is just an all-around great guy, so I enjoyed getting to know him better.
I will say that Wicked Need is hotter and a little bit darker than the previous books—however, I do believe it is also my favorite of the series so far. 
These books are highly addictive and I know that we get to see glimpses of Bridger in each one, so I'll be reading until the very end.
Want more? Check out these posts!