Thank you for the advanced copy of FIREWORKS by Sarina Bowen. All opinions are my own.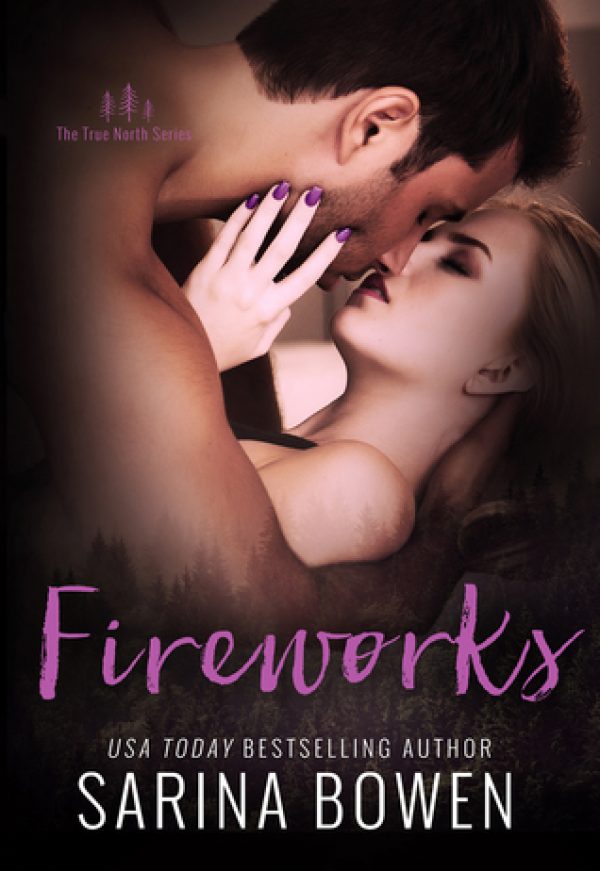 Skye Copeland is on paid leave from her broadcasting job after accidentally drawing a pecker on the traffic map.

Let that sink in. Like it's her fault the traffic pattern created a perfect schlong? 

Skye isn't laughing. She needs this job. And that's the only reason she's willing to chase down a story in her least favorite place—that hell on earth known as Vermont.

A quick trip. In and out. Much like – never mind. She can sneak into the town that once tried to break her, get the story and slide back into the good graces of her producer. Easy peasy.

But things go sideways the moment she steps over the county line. Her stepsister is running from a violent drug dealer. And the cop on the case is none other than Benito Rossi, the man who broke Skye's teenage heart.

His dark brown eyes still tear her apart. And even as she steels herself to finally tell him off after twelve years, the old fireworks are still there.

Things are about to go boom.
Note: Clicking links on this site will take you to the retailer's purchase page.
Totally Bex is a participant in the Amazon Services LLC Associates Program, an affiliate advertising program designed to provide a means for us to earn fees by linking to Amazon.com and affiliated sites.
Other books in this series:

I couldn't wait to take another trip to Vermont in Sarina Bowen's charming True North series and Fireworks did not disappoint! Every book has been a joy to read and I just love these characters, the small-town coziness, and the tight family bonds that she writes into every story. Fireworks also has the bonus of an added suspense element that incorporates previous characters and plot lines.
Benito's story has been high on my wish list, so I was thrilled to hear that the next book would be about him. We got a few brief glimpses of him in some of the previous books, so we know that he's Zara's twin brother, he has a dangerous job in law enforcement, and he's very protective of his family. That all holds true in Fireworks, with the added benefit of flashbacks to his high school relationship with Skylar Copeland.
With a flighty absentee mother and an abusive step-father, Skye needs all of the attention and protection that she can get, and Benito is the perfect person to give her both. They form a bond that isn't easily broken, but a horrible misunderstanding has Skye running for New York City, vowing never to return. However, a decade later, Skye's forced to come back to help her step-sister—and she needs Benito's help to save her from an increasingly dangerous situation.
Benito is the perfect hero, both protective and swoony. He isn't a saint, but he never stopped thinking about Skye, wondering what happened to her. Skye is such a resourceful and resilient character, moving on and making a decent life for herself in the city. Coming back to town after a decade brings back a lot of the old hurt, but being face to face helps Benito heal their pain and regain Skye's trust.
If you're a fan of unrequited crushes, second-chance romance, or romance with a side of suspense, you're going to love Fireworks. It's a standalone, but I whole-heartedly recommend reading the entire series. I guarantee you will fall in love with Vermont and the Shipley/Rossi families just as much as I have!
Want more? Check out these posts!