Thank you for the advanced copy of SURE SHOT by Sarina Bowen. All opinions are my own.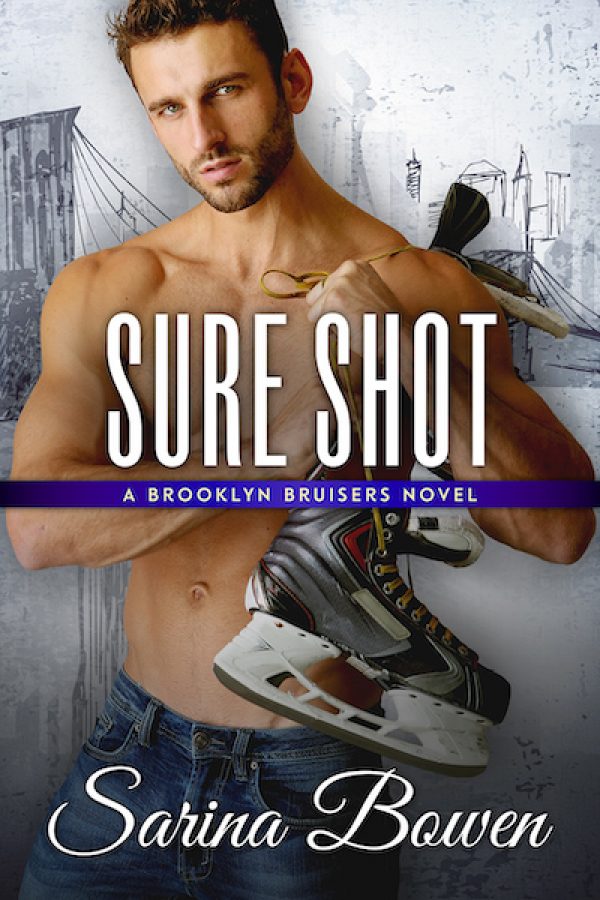 On the eve of her thirtieth birthday, sports agent Bess Beringer is ready to make some changes. Armed with a five-year plan—indexed and color coded—she'll tackle her personal life with the same zeal that she brings to her successful agency.

A big, tall, ripped hunk of hockey player who's just been traded to the Brooklyn Bruisers is not a part of that plan. Mark "Tank" Tankiewicz has a lot of baggage. He's a ride-or-die loner with a bad reputation. He's on the rebound. He's also the sexiest thing on two legs, and for some crazy reason it's Bess that he wants.

She knows better. But then she falls stupid in love with him anyway. And for a while it seems like maybe he'll do the same.

Until she asks him for the one thing he can never give her…
Note: Clicking links on this site will take you to the retailer's purchase page.
Totally Bex is a participant in the Amazon Services LLC Associates Program, an affiliate advertising program designed to provide a means for us to earn fees by linking to Amazon.com and affiliated sites.
Other books in this series:

Among the things Sarina Bowen excels at writing, hockey and romance are at the top of my list – which is why I love her Brooklyn/Bruisers series. These series are comprised of so many of my favorite styles and tropes, including strong, independent heroines, hot hockey players with big hearts, the occasional nerdy hero, slow-burning romance, and so much more. Reading one of her novels is an entertaining and comforting escape, which is something we could all use a little more of these days.

Bess Beringer is Dave Beringer's sister and an independent sports agent (you may remember Dave from Bountiful). She's got a solid five-year plan, and she moves from Detroit to New York to make it happen. She's always on the go, so Bess doesn't have time for a social life, and dating really isn't in the cards – until she runs into the old flame she's never forgotten.

Mark "Tank" Tankiewicz has just been dealt two life-changing blows: a divorce and a trade to a rival team. He's in a new city, struggling to fit in and trying to get back on his feet. Running into Bess again after so many years seems like the perfect opportunity to recapture what they once had, but she now enforces a strict no dating players rule. Plus, his idea of 'let's just have fun' doesn't really jive with her 'I'm looking for long-term relationship material' plan.

Bess and Tank's chemistry is insane, yes, but their mutual respect for one another is amazing. Tank empowers Bess to see that she is desirable and worthy, while Bess helps Tank break out of his grumpy funk and settle into his new life in New York. They have both had hardships and loss, but seeing them work through their pain together is so rewarding.

Old favorites pop up in Sure Shot, which is always a delight to see. It's a bit like catching up with old friends while the girls take Bess under their wing, and the guys initiate their newest teammate with pranks and jokes. They're one big chosen family and I just love them all.

Sure Shot is a sweet second-chance romance with lots of emotion, tons of heart, and heaps of heat. There are definitely some serious moments, but there's lots of levity to help balance it. If you love sports romance, you really can't go wrong with this series!
Want more? Check out these posts!